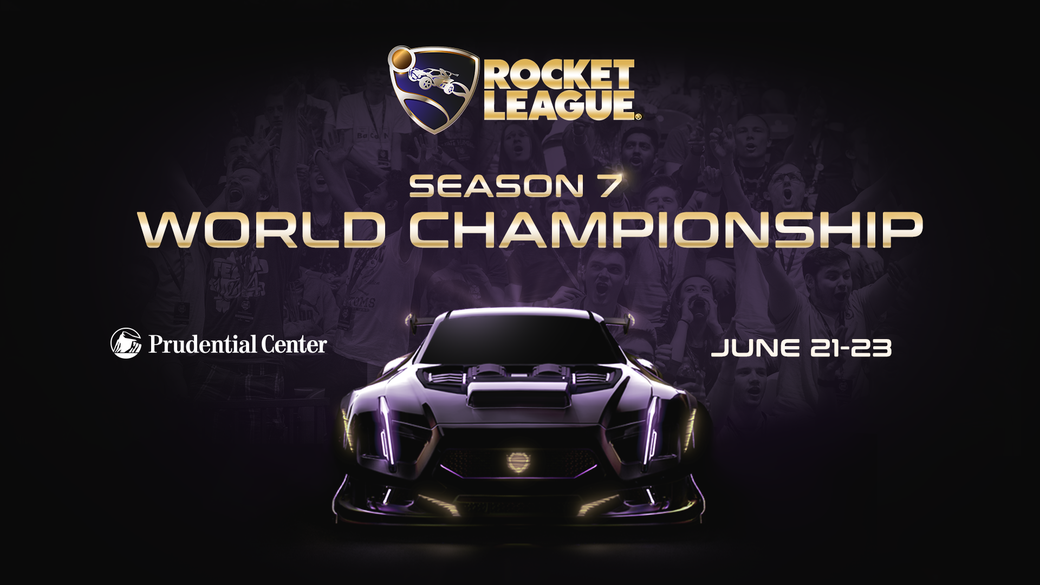 Get ready to get up and get loud, because the Rocket League Championship Series (RLCS) World Championship is just around the corner!
If you're planning on attending the event at Prudential Center in Newark, New Jersey this week on June 21-23, read on for key details that'll help you navigate all three days.
Where do I enter?
There are two entrances attendees can use at Prudential Center:
The Investors Bank Tower on the northeast corner of Prudential Center at Mulberry Street and Edison Place

The Ford Tower on the southeast corner of Prudential Center at Mulberry Street and Lafayette Street.
What times do the doors open?
The doors will be "soft-opened" at 10 a.m. EDT each day and fans will be allowed to enter the Eastern Concourse. That means that fans will be let in on a first-come-first-served basis, as there's limited space available. This is also the time that team meet and greets will be held, so make sure to get to the venue early if you want to meet your favorite players and content creators!
At 11 a.m. EDT doors and the venue will be fully opened. All fans will be allowed into the venue to get ready for the day's activities.

When are the meet and greets?
Below you can find scheduled meet and greets with your favorite teams, players, and Rocket League content creators!
Friday:
10:00 a.m. EDT - PSG Esports and Triple Trouble

10:30 a.m. EDT - Renault Vitality and Ground Zero Gaming
Saturday:
10:00 a.m. EDT - Rogue, Lowkey Esports, and PhantomACE

10:30 a.m. EDT - INTZ E-Sports, Renegades, and FLuuMP
Sunday:
10:00 a.m. EDT - NRG Esports

10:30 a.m. EDT - Cloud9, FC Barcelona, and SunlessKhan

1:30 p.m. EDT - G2 Esports, Athena
Hang on to your ticket!
Your ticket will give you access to all three days of the World Championship. This means that, yes, re-entry is allowed. Make sure to hold onto your ticket at all times, as you'll need it to be readmitted into the venue.
Can we bring food/drinks into the venue?
No outside food or drinks can be brought into Prudential Center. Don't worry though. There will be plenty of concessions, drinks, and more available for purchase inside the venue.
Is there an after-party?
Yes! It'll be held at The Boulevard & Helix eSports and begin once we crown a World Champion on Sunday evening and end at 2 AM ET the following morning. Access to the after party will be granted on a first-come-first-served basis and you must be a World Championship attendee (with an accompanying ticket) in order to be admitted. All children 13 and under will need a parental waiver signed to play on any of the provided computer equipment.
Season 7 World Championship Event Schedule
Day 1 - Friday, June 21
Doors Open - 10 a.m. EDT (soft opening), 11 a.m. EDT (fully opened)

Broadcast begins at 11:30 a.m. EDT / 3:30 p.m. UTC (RLCS Pre-Show)
Day 2 - Saturday, June 22
Doors Open - 10 a.m. EDT (soft opening), 11 a.m. EDT (fully opened)

Broadcast begins at 12 p.m. EDT / 4 p.m. UTC
Day 3 - Sunday, June 23
Doors Open - 10 a.m. EDT (soft opening), 11 a.m. EDT (fully opened)

Broadcast begins at 12 p.m. EDT / 4 p.m. UTC