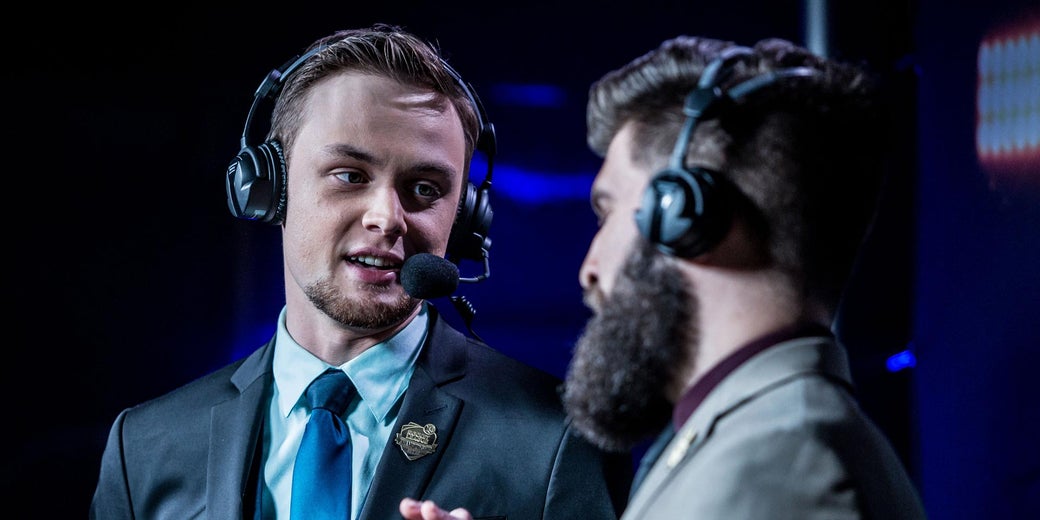 Rocket League Championship Series (RLCS) seasons have always been action-packed, and because of that, it's possible to miss a special moment or an epic goal in the heat of battle. If you were unable to catch all the plays or matches, no worries -- simply read on to check out WavePunk's six favorite moments from Season 6!
#6 - Scrub's First Goal
I can remember speaking with my colleagues all the way back in Season 1 about how we'd have to wait six entire seasons to finally see Scrub Killa play in the RLCS. We weren't sure what the future would hold back then, but we kept an eye on Scrub as he got older and better. In my eyes, Scrub will always be the 12-year-old Rocket League prodigy that I met in Season 1 before he was old enough to stream. Fast forward a few years and he's now out there on the pitch, competing with the best of them. While this goal in and of itself isn't a spectacular one by RLCS standards, it was a long time coming and a special moment for fans that followed his progress. Welcome to the big leagues, Scrub!
#5 - 99 Problems, but a Pinch Ain't One
Kuxir has been pulling off pinch shots for years now, but this one was absolutely nuts. His intentions were clear from the get-go, and with his options open and tons of time to work with, he tossed the ball towards the wall and then pinched the ever-living bananas out of it for a truly sick goal! On top of that, this was at the World Championship—like WHAT? In a time where we're seeing the old gods slowly fade into legend, Kuxir just refuses to go away.
#4 - Long Have We Waited, Double Jebaited
It's moments like these that remind me just how far away from mastering Rocket League we are. Rizzo makes Ghost Gaming look so silly, and that's why it's probably my favorite mechanical play of the season.
#3 - It Turns Out Rivals CAN Fly!
Every season since the inception of the Rival Series has seen top-tier talent promoted to RLCS, only to struggle and return to the Promotion Tournament. FlyQuest started off the season 0-4 and looked to be on a course to follow in those footsteps. But, in the final two weeks of league play, they started balling out. A crazy upset over Cloud9 shifted their momentum, then after that, victories against Ghost Gaming and Rogue secured FlyQuest their spot in the playoffs. No Rivals team had ever made it to the playoffs in their first RLCS season before, so it was a truly special moment.
#2 - Yes, We Know the Muffin Man, He Lives On Flip Reset Lane
It feels like a new mechanic doesn't become competitively viable until Squishy scores with it in the RLCS. In a moment eerily similar to his Season 4 ceiling shot against Method, Squishy got himself a flip-reset goal against Dignitas in the Grand Finals. Yeah, sure, the ball needed a little help getting into the net, but who cares? HE WENT FOR A FLIP RESET AGAINST TURBOPOLSA (who was clearly none too pleased about it).
#1 - Immortality Achieved
I was enshrined in a Hector Janse van Rensburg painting, so it's safe to say my career has peaked and I'm now on the slow, steady decline back to irrelevance. It was another fantastic season of Rocket League, let's do it again real soon, okay?
That's WavePunk's list of memorable moments from RLCS Season 6, but how about you? Tell us what YOUR favorite moments were on Twitter at @RLEsports and let the whole world know! See you next time.