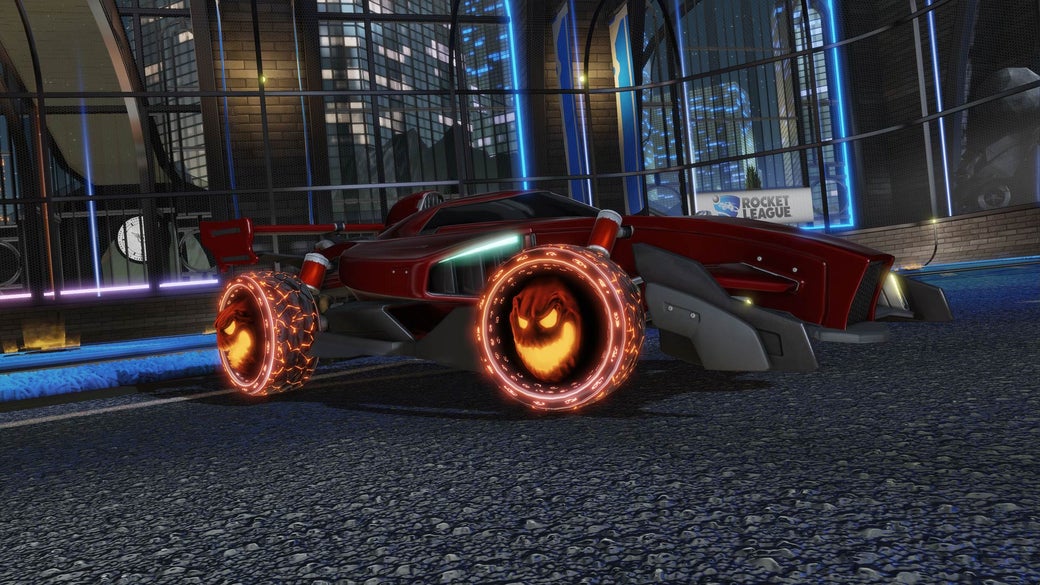 The Rocket League Championship Series (RLCS) Regional Championship Weekend is finally here, folks! It's time to crown the best teams in Europe and North America as Regional Champions as we head towards the Season 6 World Championship in Las Vegas. Let's jump into my NA playoff bracket.
NRG Esports OVER FlyQuest (4-2)
This one is a heartbreaker. FlyQuest is the first team in history to be promoted from the Rival Series and make it all the way to the Playoffs. It's a beautiful Cinderella story, which is why it sucks that it will end here. Garrett "GarrettG" Gordon and Jayson "Fireburner" Nunez have made it to LAN every single season, and even on their worst days, they are still some of the best players in the world. If this goes to Game 7, there is a very real chance that FlyQuest makes their dreams come true and head to Vegas after all. But, despite all of NRG's issues, they will still defeat FlyQuest and give themselves the chance to take on international rivals, Team Dignitas, on the world stage.

Evil Geniuses over Ghost Gaming (4-3)
Evil Geniuses have taken a huge step towards shaking up the long standing "Big Three" in NA, but they still need to build the track record to show they deserve to stay in the conversation. Defeating Ghost Gaming and qualifying for LAN for the second year in a row would be a big step in the right direction. If the first two matches go as I have predicted, NA will be sending the same four teams to the World Championship as last season, the first time a region has ever seeded the same four teams two seasons in a row. Evil Geniuses has to dispatch Ghost first, however, as getting past the tenacious Treyven "Lethamyr" Robitaille and Christopher "Zanejackey" Jacobs should prove a task. If EG can get Ghost to Game 7, they should be able to win due to Ghost's issues with closing out series.
Cloud9 over NRG Esports (4-2)
The Big Three have all shown weakness this season, but none more so than NRG Esports -- a team that defined domination until they lost the Season 5 North American Championship to G2 Esports. Then again, NRG destroyed their competition at the World Championship, losing only two games on their way to the Grand Finals. Despite playing some of the best Rocket League ever played, NRG couldn't finish the job and faltered on the last step, dropping the World Title in an overtime defeat to Dignitas. For many of us, Season 6 wasn't about NRG vs NA like previous seasons, it was about NRG vs Dignitas: The Rematch -- with both teams making it to Las Vegas and seeing that battle once more.
After the way League Play went this season, my confidence in NRG's ability to spar with the Dignitas war machine has wavered a bit. After sweeping NRG last week, the first time NRG has ever been swept in RLCS, Cloud9 seems like NA's greatest hope; they will be playing to reclaim the title of "Kings of the North." NRG will qualify for the World Championship, but they will be held back from the NA Finals by the only team who has ever gate-kept them before: Cloud9
G2 Esports over Evil Geniuses (4-2)
G2 defeated EG in five games the same week they beat NRG and secured themselves a top-two finish. EG put their name up next to the Big Three when they defeated NRG back in Week 3, but followed that triumph with five-game series losses against Allegiance, G2, and Rogue. I think they have what it takes to get past Ghost, but not G2, who is finding ways to win when they need it most. The longer the series goes on, the more it favors G2, who takes it in six games.
G2 Esports over Cloud9 (4-3)
So I'll be honest, this prediction has less to do with G2 being better than Cloud9 and more to do with the fact that if G2 wins and becomes back-to-back NA Regional Champs, Kronovi's father will get all of the accent pieces on his royal blue Toyota Tacoma dipped in Rocket League Orange -- something I desperately need to see. It is important, for the sake of the memes, that G2 pulls this off. History says that Cloud9 will win this matchup, but to heck with that. The only result that matters is the Season 5 NA Playoffs semi-finals when G2 swept Cloud9 on their way to becoming the reigning NA champs. They will do it again here, mostly because I need more Rocket League pickup trucks in my life. G2 wins in Game 7 to make sure that Cloud9 activates the G2 trap card.

Tune in to all the NA action beginning today at 12:00 PM PDT/ 3:00 PM EDT/ 7:00 PM UTC on Twitch!