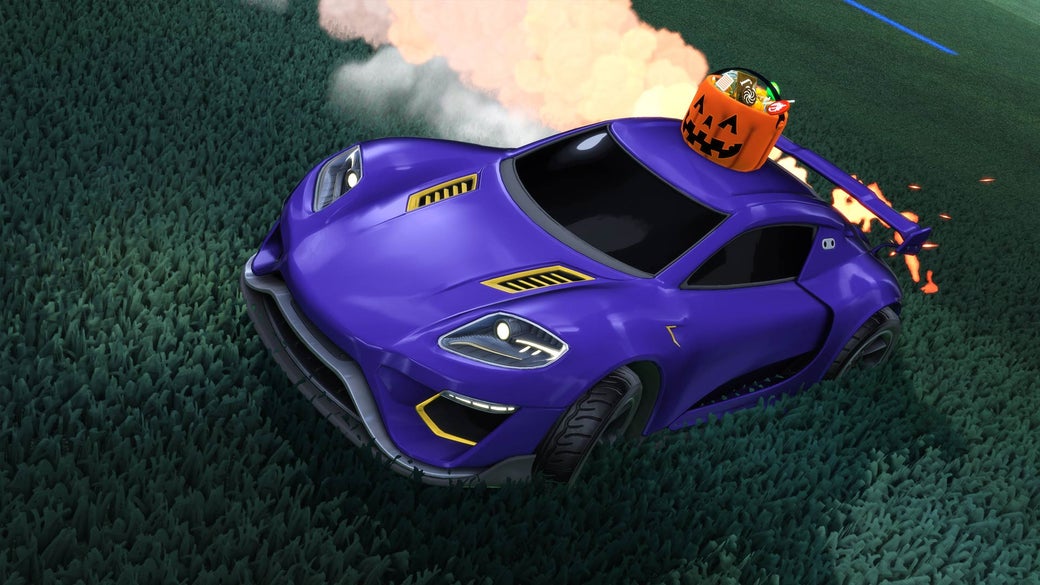 The Regional Championships are finally here, folks! Yesterday I predicted how the North American bracket would play out and today, let's get into my European playoff bracket!
Vitality over PSG (4-1)
Team Vitality has yet to show us what peak performance looks like, but their season-closer against Team Dignitas was the best we've seen from them this season. Vitality has been getting by every week, having to carry at least one player on their lineup, and we have yet to see the mild-mannered Kyle Robertson let the titan-smashing "Scrub Killa" out of his cage. I have no reason to believe Scrub will suddenly start dominating in the playoffs, but the team has finally started to play as a unit and boy howdy are they fun to watch. PSG has had similar issues this season, but with poorer results and less star power to lean on. The team was swept three times in League Play and PSG looks like the weakest team in the EU playoffs right now. Vitality takes the series in five games.
We Dem Girls over Mousesports (4-2)
Mousesports had an explosive Week 1 and, despite not winning any matches since then, rode that wave all the way to the playoffs. As the only other team besides Flyquest to avoid a sweep this season (or to sweep anyone else, for that matter), Mousesports was also the only team to take a game away from the reigning world champs, Team Dignitas, during the first four weeks of the five-week season. The next team to pull off that feat? We Dem Girls, just last week. WDG hasn't played a 'Game 5' this season, making them the only team to hold that crazy stat. They are either on fire or asleep, but I expect We Dem Girls to come out swinging on Sunday and bulldoze Mousesports.

Team Dignitas over Team Vitality (4-1)
I can't predict against Dignitas until they lose, but I sure hope this matchup goes to 'Game 7.' During the preseason, there were whispers that Vitality would be "The Dignitas Killers" and we all watched with bated breath to see if Scrub Killa and company could live up to that. As the season progressed, however, it appeared that those whispers were misplaced. Vitality's problems were brazen and ugly and a general disappointment started to sink in. But at the very end, Vitality showed up and gave Dignitas a run for their Alpha Boost. Now, the whispers are back... can they do it? Can Philip "Paschy90" Paschmeyer and the two Titans finally bring down Goliath?
Not a chance, but it should be loads of fun to watch! Dignitas wins in five games.

Flipsid3 Tactics over We Dem Girls (4-2)
FlipSid3 Tactics looked better this past week than they have in over a year. While this seems to happen consistently with Francesco "kuxir97" Cinquemani at the end of league play, I believe this season it will carry over into the playoffs. We Dem Girls took the win over FlipSid3 3-1 back in Week 1, but F3 has come a long way since then. This matchup depends on whether FlipSid3 is able to capitalize on their momentum coming from League Play and I believe it will happen -- but it will be close here. FlipSid3 wins it in seven games.

Dignitas over Flipsid3 Tactics (4-0)
The warm-up against Vitality will be enough. Dignitas are 33-4 in RLCS matches all-time, while currently-setting, not just personal records, but all-time LEAGUE records. Plus, they are the back-to-back EU champs and back-to-back World champs.
The battering ram is coming to town. Dignitas will spare no souls, not even the plucky Maurice "Yukeo" Weihs. Let me repeat myself from just a few sentences ago: Dignitas has lost four matches ever in the RLCS. Even if FlipSid3, against all odds, sends this to Game 7, it will be Dignitas who wins to become the first-ever, three-time consecutive EU champions. At this point, the season is a competition to see who gets to lose to Dignitas in the Season 6 Grand Finals. But the one exciting thing about this sort of dominance, is that when they inevitably DO finally lose, it will be the biggest upset in RLCS history. In the meantime, I will enjoy watching the greatest Rocket League dynasty of all time continue do their thing. Dig's gonna sweep'em because, why not?

Tune in to all the EU action beginning today at 9:00 AM PDT/ 12:00 PM EDT/ 4:00 PM UTC on Twitch!