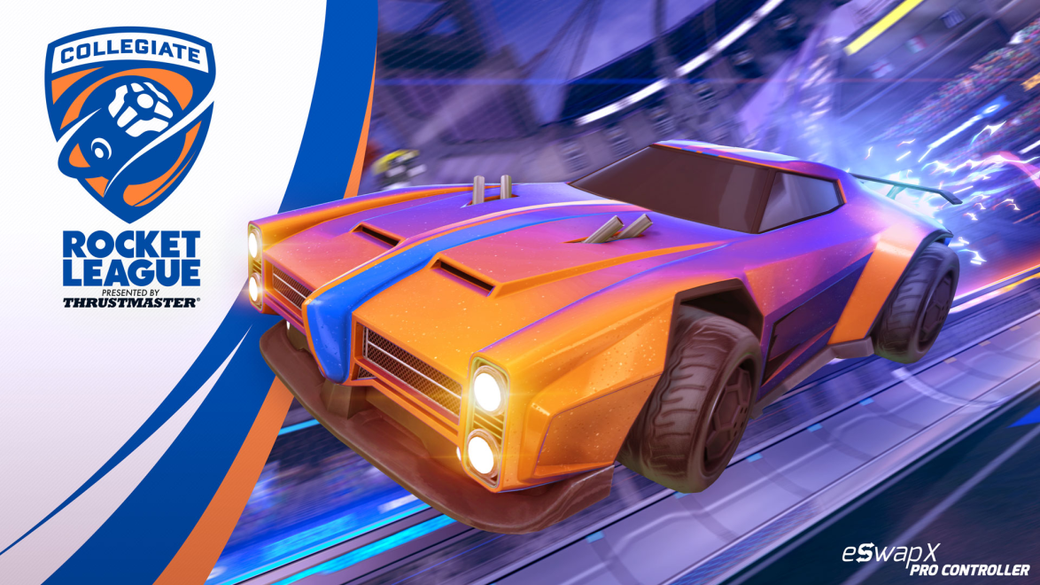 As an industry-leading collegiate esport, Collegiate Rocket League (CRL) needs a partner that shares that same level of pedigree. We're proud to announce that Thrustmaster, the world's leading maker of simulation racing and flight simulation hardware, has signed on to present the CRL Wildcard and CRL National Championship.
Thrustmaster's new eSwap and eSwap X competitive gaming controllers feature top-end hardware and unmatched modularity, allowing users to customize and make the controller their own. Thrustmaster will be providing all players who make it to the National Championship an eSwap controller, while the teams that earn first and second place at the National Championship will also win an eSwap VIP case with exclusive modules, color packs, and a unique carrying case.
Make sure to tune in at 5 p.m. PST (1 a.m. UTC) on December 14 and 15 for the CRL Wildcard Presented by Thrustmaster. We'll see you then!