There's something that resonates deeply within us when we witness great comeback stories unfold. When the odds are stacked against someone and they make something out of it anyway, spectators can't help but come away amazed. But what happens when that tale is written at the pinnacle of a sport?
That's the story of Cameron "Kronovi" Bills' season. What could have easily been the spectacular fall of one of Rocket League Esports' biggest personalities instead turned out to be the defining redemption story of Season 7 of the Rocket League Championship Series (RLCS).
A Rough Start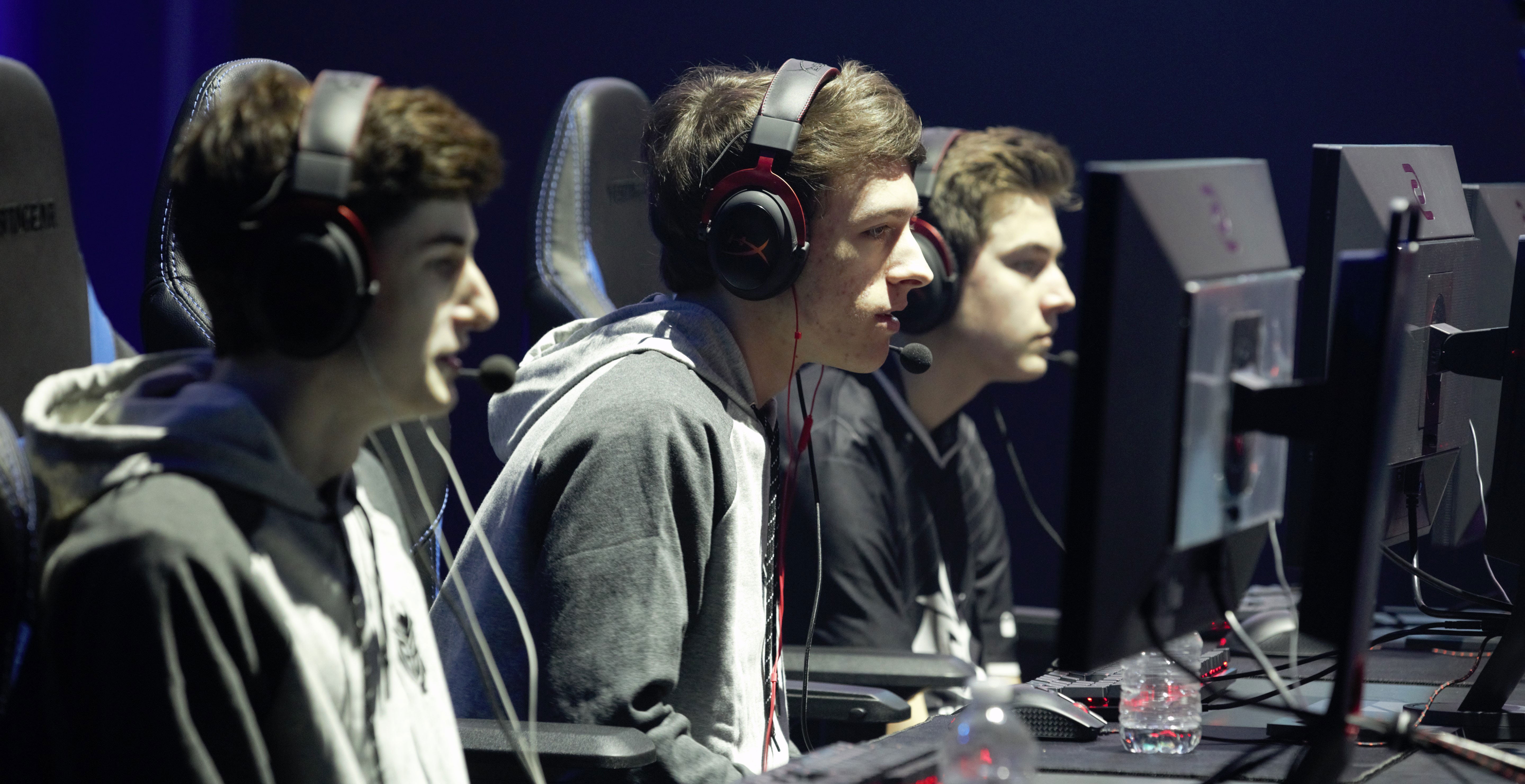 When the news broke that G2 Esports had shockingly dropped Kronovi in favor of bringing in the up-and-coming star, Reed "Chicago" Wilen, it sent shockwaves through the Rocket League Esports community. Kronovi wasn't going to stay on the market for long though and after Rogue acquired FlyQuest's RLCS roster, they went for a huge upgrade by signing Kronovi.
Many analysts and fans thought it was the steal of the offseason, but Kronovi knew that it was dangerous to match their high hopes, especially in the early going. "When I first joined Rogue, I made sure not to set any expectations that I felt couldn't be met by myself or anyone else," says Kronovi. "Joining a brand new organization and team can sometimes be rough, and my main focus was to ease into my role for the team and try to find places where I could fit in and provide value."
Unfortunately for Rogue and Kronovi, their struggles would become evident even before the start of Season 7. A poor showing at DreamHack Leipzig 2019 started to worry fans, and even Kronovi was beginning to feel the pressure mount. When asked about his mindset, Kronovi admitted he was shaken by the poor result (17th-24th) they earned, "The offseason struggles we faced before RLCS Season 7 were definitely worrisome."
Little did Kronovi and company know, their struggles were just in their infancy. Building team synergy would be a mountain-sized climb, but it was a challenge that Rogue as a whole would have to scale together.
Weathering the Storm
Things went from worrisome to downright scary for Rogue during Season 7 League Play. By the end of Week 4, Rogue was sitting at a paltry 1-4 record. This meant that they were teetering on the cusp of being sent down to the high-stakes Promotion Tournament. As the losses piled up during those weeks, the specter of fighting against relegation became more and more of a reality. "I was worried about the possibility of relegation once we were 1-4," admits Kronovi. "It was an immense amount of stress on everybody. I had a lot of self-doubt and genuine fear that I wouldn't be able to perform and help our team get to playoffs [Regional Championship]."
With the pressure reaching an all-time high, a lot of the blame for Rogue's problems were starting to fall directly onto their newly-acquired superstar, Kronovi. But it's something he believes all players need to be ready for, regardless of their stature in the Rocket League Esports ecosystem. "Shouldering the blame is something that everyone needs to learn how to do," explains Kronovi. "Rocket League is a team game, but individuals can make mistakes that bring everyone down."
While Rogue and Kronovi were certainly struggling and no doubt feeling immense pressure to bring home better results, they were slowly beginning to show more signs of life as the season progressed. Kronovi credits that improvement to his team's insatiable desire to get wins and—at the very least—keep their RLCS spot for Season 8. "I think we performed better as the season went on because we stayed hungry for wins," he says. "There were a lot of Game 5 losses that really didn't reflect how well we thought we had played, and we kept wanting to prove to people that we were a good team."
The drive to win can only take a team so far though. In addition to that type of competitive drive, Kronovi believes that his team's ability to keep the atmosphere positive was just as important as the desire to win, especially when Rogue was struggling to pick up hard-fought victories. "Keeping a positive mental attitude is crucial in competitive environments. The main point I always try to make is that if you can't stay positive, then you will just lose," he says. "Being negative distracts you and your teammates from playing at peak performance."
As Rogue and Kronovi headed into a Week 5 double-header, it was do-or-die as the team fought to stay out of the Promotion Tournament and instead for a chance to punch their tickets to the World Championship. The question on everyone's mind was simple, "Can they do it?"
Course Correction
After weeks of trials and tribulations, it came down to Rogue's match up against Spacestation Gaming in Week 5. Win 3-1 and they'd lock themselves into the Regional Championship, any other result and they'd have to do a considerable amount of work against league-leading NRG Esports. It got off to a nightmarish start with Rogue dropping Game 1, and if they wanted to avoid a sticky situation later on that could land them in the Promotion Tournament, they needed to rattle off three-straight wins. They did just that.
After losing Game 1, Rogue came alive to take three games in a row and grab their spot at the Regional Playoffs and—at the very least—be around for Season 8 of the RLCS. After weeks of clawing their way into form, Rogue finally delivered when it mattered most. The sense of relief was palpable, but the team wanted more and kept their eyes set on the horizon. "The win over Spacestation in Week 5 was huge for the team. Making playoffs had been our focus for the entire week of practice, and our work had paid off," says Kronovi. "The team atmosphere didn't change a whole lot because of the win. We knew that we would have to work even harder to have a shot in the playoffs [Regional Championship].
After their heroics in Week 5, Rogue had a couple of weeks to prep for the Regional Championship. Because of this season's rework of the seeding system, Rogue was going to have to put together consistent results (winning two Best of 7's) in order to earn themselves a World Championship berth. The time had come, and Kronovi was going to do whatever he could to seize the opportunity that his team had earned.
Against all the odds, Rogue's uptick of form continued as they took down Ghost Gaming 4-2 and then dominantly trounced heavily favored Spacestation Gaming 4-0 to qualify for the World Championship. They may have lost to NRG Esports in the Semifinals, but the deed had already been done—Rogue was heading to New Jersey. "Honestly, the weekend was a bit of a blur," admits Kronovi. "We left everything we had out on the field and with every game win we got more and more ecstatic."
It was a career-defining run and a glimpse at what Rogue could truly be capable of in the near future. Kronovi knew that this team had what it took. They just needed it to all coalesce at just the right moment. When the clock hit zero against Spacestation, Rogue had secured, at least, the fourth—and final—North American World Championship seed. Kronovi couldn't even celebrate. The moment washed over him like a breaking ocean wave. "For me personally, I was in complete shock," he recalls. "I didn't feel the excitement of the series until much later because I had been suppressing my excitement in order to play my best during the series."
It was vindication and proof that Kronovi still has what it takes to hang with the best in the world. But Kronovi and Rogue know that now is where the real work begins. With the World Championship just weeks away, it's time for them to prove once again that they're more than happy to beat any odds.
Under the Radar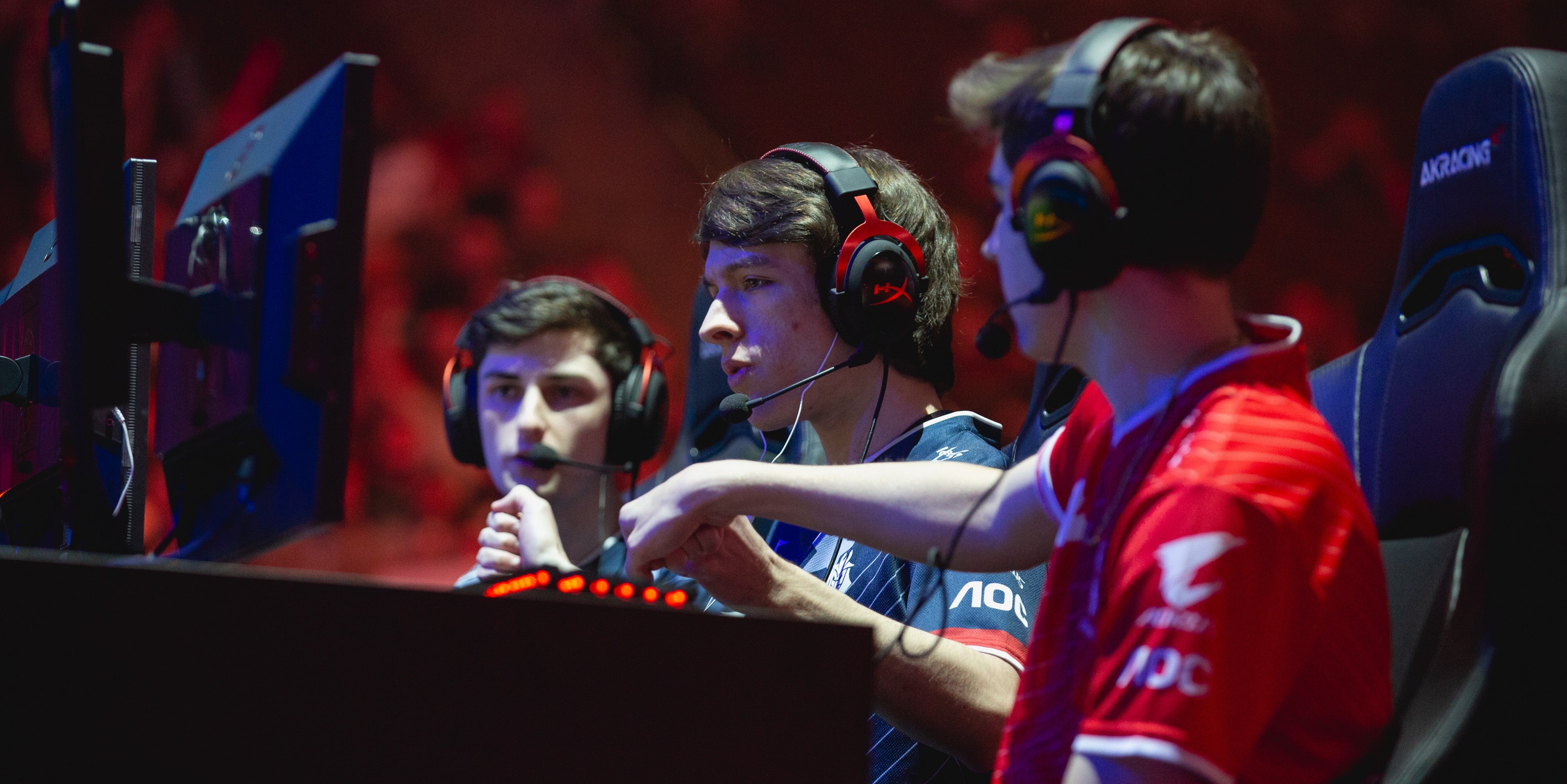 Every team's goal at the World Championship is simple—win it all. Yet there's always a hierarchy that exists at the World Championship ranging from tournament favorites all the way down to the underdogs nobody expects to win. Rogue fits neatly into the latter group. Even with their stellar run at the Regional Championship, they haven't proven yet that they can take a series off of a top-quality team like NRG Esports, making them a long shot to win the chip.
But this is a position that this Rogue squad is already extremely familiar with, which gives them the advantage of having the tools to mentally overcome all the doubt that comes along with it. Plus, they're riding the momentum of already having proven the naysayers wrong once already. "It felt really good to be the underdog and prove the doubters wrong. It's a situation I have found myself in many times. That position is a very stressful one to be in, but I think I perform well under pressure," says Kronovi. "There is no better feeling than your hard work paying off."
With that being said, Kronovi knows that the World Championship is a different beast altogether. Whether it's the roar of the crowd, the absolutely insane players, or the nerves that come with having substantial money on the line, he's well aware that this isn't online play anymore. This tournament is where legends are forged. With that much on the line and the margin of error being small, Kronovi is wary of setting expectations too soon. "I wouldn't say that we have set any expectations for ourselves going into the World Championship," says Kronovi. "Our goal is always to play our best and show off great Rocket League."
That doesn't mean that Kronovi and Rogue aren't coming in confident, rather they want to let their play speak for itself as the action unfolds. There's a saying in American football that simply states, "On any given Sunday…" meaning that any team can win regardless of the matchup on the football field. The same applies to the Rocket League pitch, and Rogue will no doubt be looking to make their mark this summer in New Jersey. "The team is hungry for any and every win that crosses our path," says Kronovi. "I would be happy making it out of the Group Stage but everyone on the team is going to be striving for much more."

Want to see Kronovi play in-person? Make sure to grab your tickets to the World Championship and catch the action live at Prudential Center from June 21-23. You won't want to miss it!