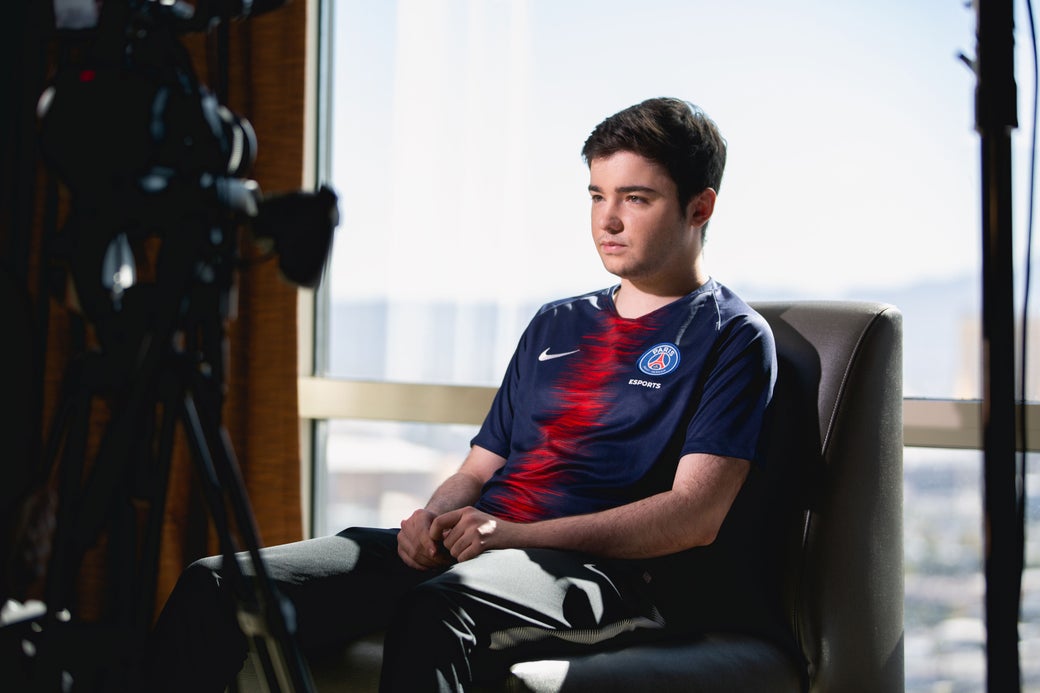 When it comes to Rocket League Esports, underdog stories have come to define the sport. Whether it's Cloud9's unbelievable Lower Bracket World Championship run, or Northern Gaming winning it all with their then substitute Pierre "Turbopolsa" Silfver, Rocket League has no shortage of odds-defying stories.
For PSG Esports, who've continually been underestimated, the underdog script is one that they've read countless times before. Booking their tickets to their third World Championship is hardly the story of a team that's considered to be punching above their weight, yet here we are. As the team's captain, Victor "Ferra" Francal knows that their fight to cement themselves at the top echelon of the Rocket League Championship Series (RLCS)is an uphill battle, but it's one that he, and the rest of PSG Esports, are ready to tackle head-on at the Season 7 World Championship in New Jersey.
Battling Back Into the Spotlight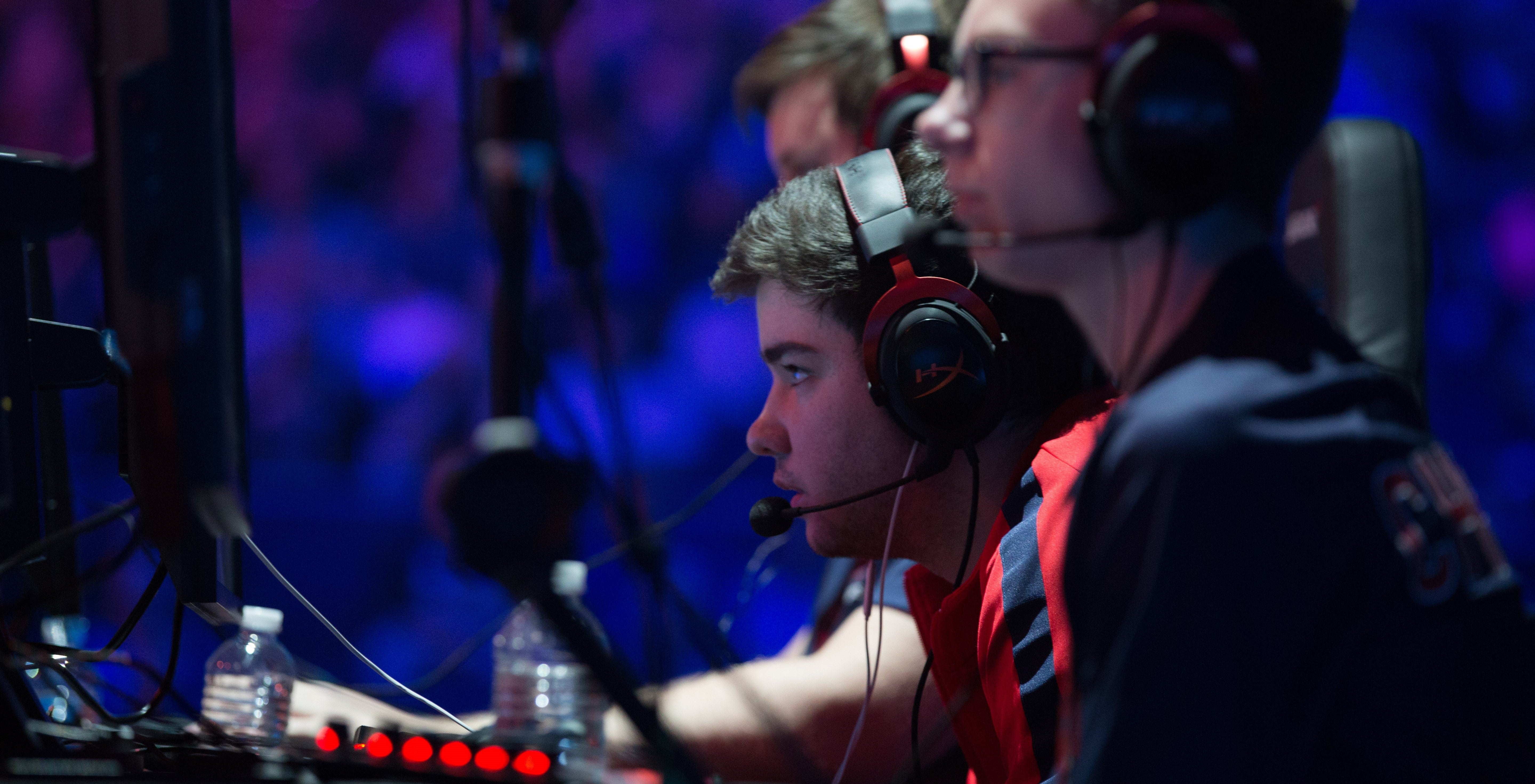 When Ferra burst onto the scene in Seasons 3 and 4, his dribbling and electric play style made him one of the most promising up-and-coming strikers in Rocket League Esports. His momentum cooled in Seasons 5 and 6 though, with his form taking a hit as he battled issues with his confidence and leadership. "For the past year or so, I saw a lot of people criticize my play and it wasn't always easy to take," says Ferra. "Sometimes it felt unjustified as well, so I had times where I was doubting a lot of myself, and it didn't help."
That made the expectations for Ferra's performance understandably tempered heading into Season 7. As the weeks ticked by, it quickly became clear that this wasn't the Ferra of Seasons 5 and 6, rather this was a rejuvenated Ferra that attacked just about every ball with thoughtfulness, precision, and pace. It was a mind-blowing difference for fans who were asking questions about Ferra's abilities just one season ago. But even with his top-notch form, Ferra acknowledges that his success is also rooted in the improved play of his teammates. "It's good, and a bit relieving, to be honest, to see that for this season people think I was very valuable for my team," admits Ferra. "But before anything else, it's a team effort. I'm far from being the only reason we had success this season, and if it wasn't for my teammates we wouldn't be where we are today."
Ferra's transformation on the pitch wasn't an overnight success. Unbeknownst to fans around the world, Ferra was busy putting the pieces together to change his style completely. He realized that what he was doing in the past wasn't going to cut it in the new, high-octane RLCS of 2019. "During last season, after our very bad start, I tried to drastically change the way I play and the way I see the game, " says Ferra. "It took some time, I had some performances I was not happy with, but I saw improvement and felt I was going the right direction."
He was headed in the right direction, boosting his play to the next level. After retooling his approach, he swiftly began to recognize the faults in his game and finely tune his play with well thought out corrections. The result was a huge success of a season that can be directly traced back to Ferra's hard work at changing his play for the better. "I have a better understanding of the game. I'm able to adapt quickly and I'm more comfortable on the field," he says. "It really came to fruition this season, but I still have a lot to improve on. I wasn't really happy with how I played during Regionals, so I'll try to work on that."
A True Leader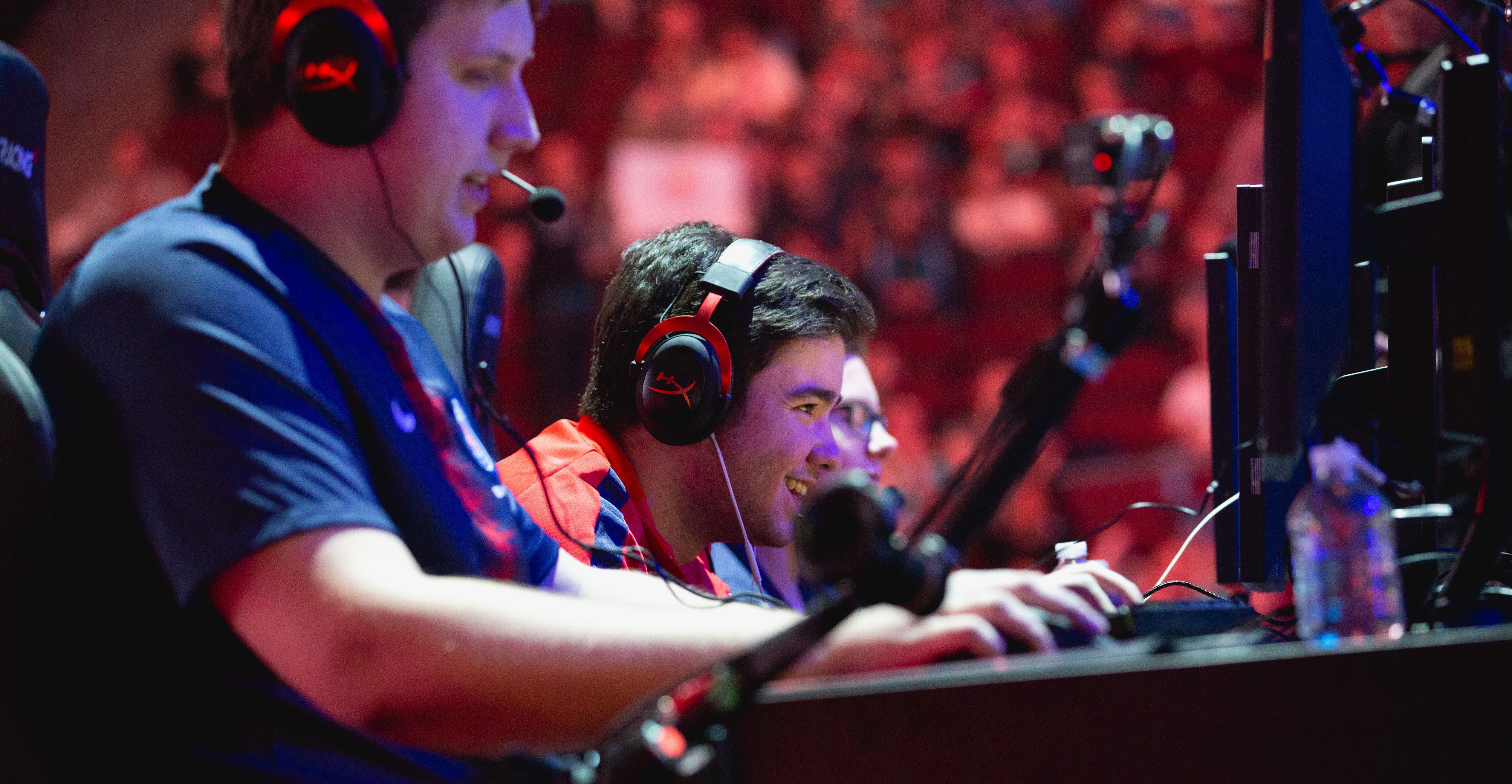 As the captain of PSG Esports, Ferra is no stranger to having to lead his team both on and off the pitch. It's a role that has come to define Ferra over the course of his career, yet it wasn't something he was ready for when the captainship was first thrust upon him. "I'll be honest, I don't know if I'm a good leader. I don't think I was ready for that role when we created this team almost two years ago," he says. "I had no choice but to take it. I lacked maturity and I didn't quite realize all the responsibilities."
Ferra feels that his inexperience as a leader caused extra issues in the well-documented split between PSG Esports and Daniel "Bluey" Bluett, but it's something he used as a tool to grow his leadership. "Unfortunately, it all went wrong at some point, not without drama (after Season 5, when we had to part ways with Bluey), and I regret the way it happened and feel responsible for it," admits Ferra. "But it helped me grow, I have more experience in that role now, and it's getting easier and easier."
It's not just the extra experience and the learning moments that have made Ferra into a better leader, it's that his teammates trust him immensely and that's made it even easier to help Ferra consistently make the best calls for the team. "We're becoming a team with a lot of experience and maturity, and everyone trusts each other. If I have something to say, if I feel something is wrong, I know they'll listen to me," says Ferra. "So I try to speak out on our issues as soon as possible, especially during a series. I try to analyze as much as I can during games or during scrims, and if I really feel something has to change, I'll say it."
The true test of Ferra's leadership lies right on the horizon at the Season 7 World Championship. It's an opportunity that he—and PSG Esports as a whole—have battled all year long and they're going into the tournament with high hopes. Yet, PSG Esports will have to fight their own demons and the weight of people doubting them, as they head to New Jersey to prove themselves on the international stage.

Worlds Domination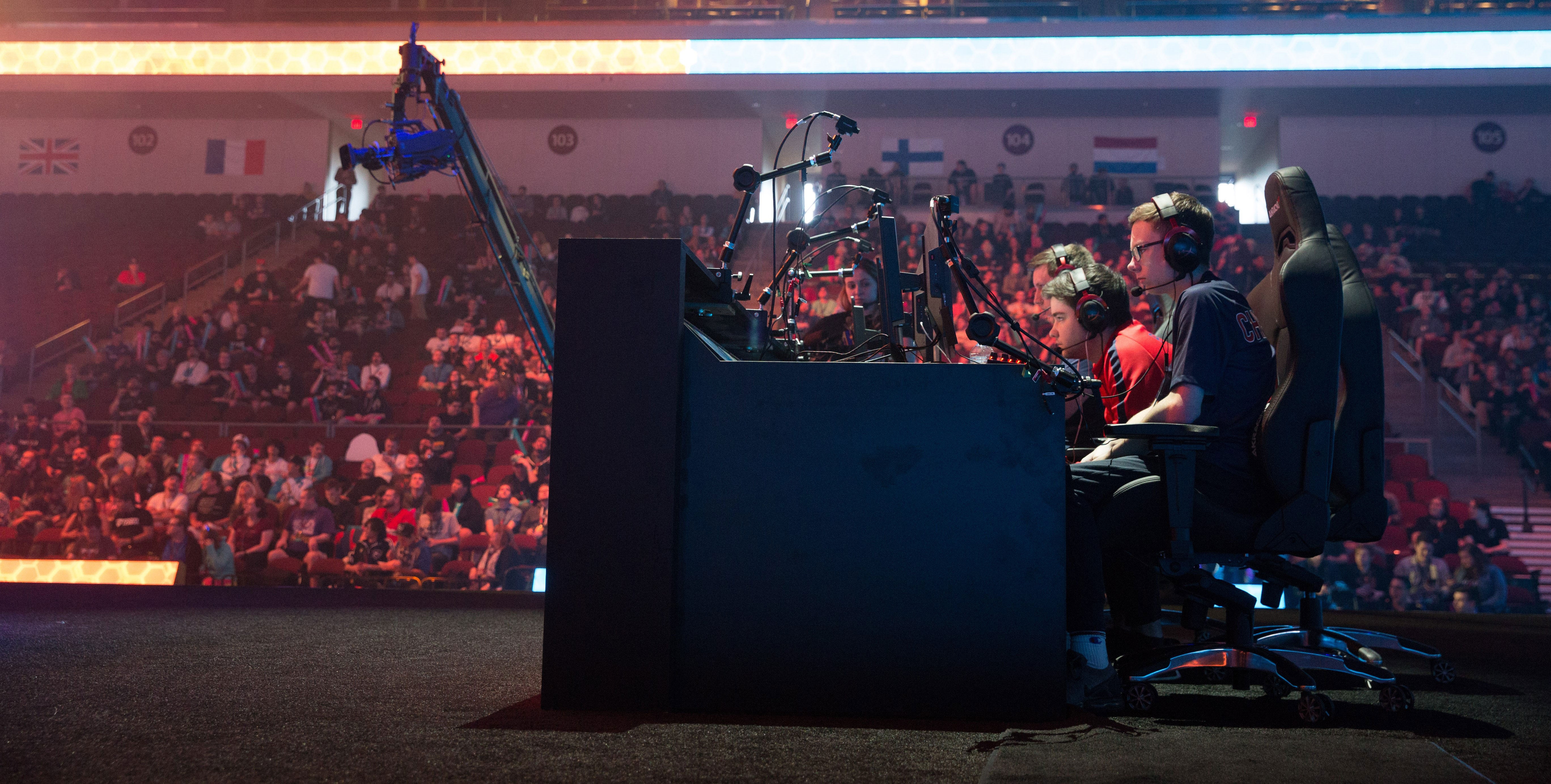 Even with PSG Esports' recent run of good form, there remains an air of skepticism and doubt about their ability to perform when it really matters. Ferra understands where this attitude comes from, and he's the first one to admit that this is the year PSG Esports needs to show up and prove that they've ascended to the tip-top of Rocket League Esports. "We've continually qualified for almost every single LAN for the past two years, but recently we haven't really performed very well at said events," says Ferra. "It's why today we can't really be considered as one of the very top teams. We need to show more, we need to prove that we can win a title again."
Many players would like to play off the effect that constant criticism has on their mentality, but it's not something that Ferra has any intention of shying away from. He knows that his squad has had problems closing out series in the past and it's something that he believes has gotten better over time and will continue to improve as PSG Esports begin their World Championship campaign. "We're going to need to close out series. It's been an issue for us for a long time, and I know a lot of people (and analysts), like to bring that up very often," says Ferra. "The way we lost in Season 6 left scars, and we became afraid to win sometimes. It's not easy to fix, because it's always in the back of your mind. 'What if it happens again?'. But, tournament after tournament, those scars heal themselves, and we're doing better and better in the late part of series. The more we play, the more I believe we'll be ready this time."
In fact, the criticism has come to drive Ferra throughout Season 7. There's nothing better than to be able to prove his—and PSG Esports'—skeptics wrong. Since he's been here multiple times in the past, Ferra believes he can leverage his experience into wins as he hits the World Championship stage once again. It won't be easy, but it's a challenge that Ferra looks forward to every season. "Personally, it's going to be my fourth World Championship, and last time left a really bad taste," admits Ferra. "I didn't play well and I want to fix that. I'll be more motivated than ever."
Ferra desperately wants to change the relationship between his team and clutch moments. He's eager to rewrite the narrative and prove that he and PSG Esports can thrive when the stage lights burn the brightest. And more than anything else, he wants to bring a World Championship trophy home to France. "I'm not sure what to expect, but if we want to do better, that means reaching Semifinals," he says. "Then, anything can happen. It's going to be who performs on the final day, and we'll do all we can to bring the trophy home."

Want to watch Ferra and PSG Esports compete at the World Championship? Be sure to grab your tickets for the live action at Prudential Center in Newark, New Jersey on June 21-23 when the best teams on the planet compete for the title of World Champions! You won't want to miss it.