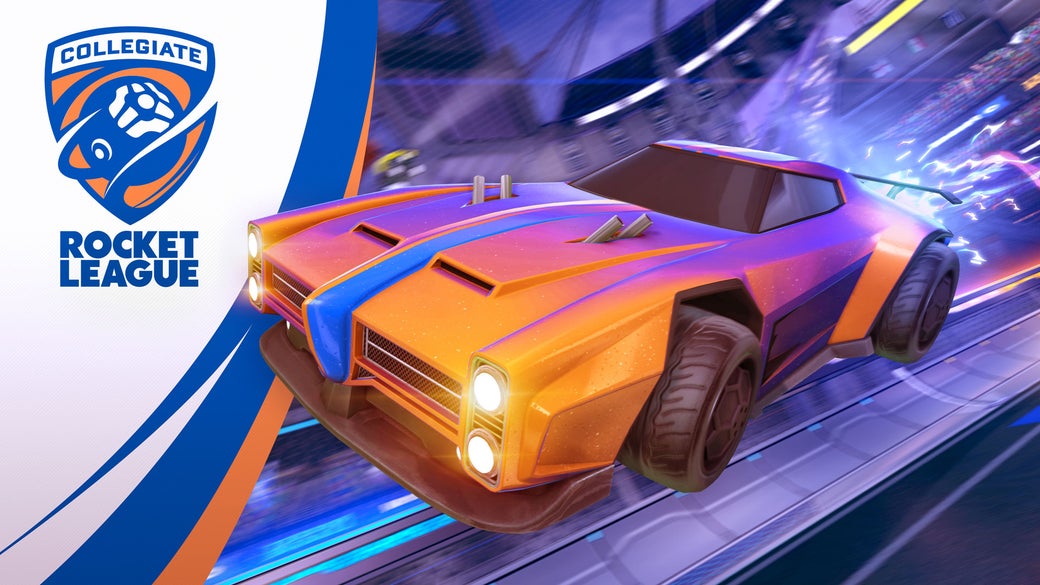 With Collegiate Rocket League (CRL) Fall 2020 coming to a close, it's time to find out who will join The University of Akron, Northwood University, University of Missouri and the University of North Texas in the CRL National Championship on January 7 and 8, 2021. Welcome to the first-ever CRL Wildcard!
How Does It Work?
As we've mentioned previously, we wanted CRL to feel more open and competitive than ever before. That's why in addition to CRL, we partnered with PlayVS and NACE to run adjacent leagues that would feed into the eventual CRL Wildcard. Six total teams qualified from finishing 3rd-5th Place in CRL League Play, eight teams qualified via PlayVS, and two teams via NACE, for a total of 16 teams (eight in the Eastern Conference and eight in the Western Conference).
Each conference will play in an eight-team, double-elimination bracket. The top two teams from each conference's double-elimination bracket will earn their spot at the CRL National Championship in January. The final match will be played for seeding at the CRL National Championship event.
The seeding for each conference can be found below:
Eastern Conference
1. Northern Virginia Community College
2. Stockton University
3. University of Central Florida
4. Georgia Tech University
5. St. Clair College
6. University of North Carolina at Charlotte
7. University of Wisconsin Platteville
8. Northern Kentucky University
Western Conference
1. Oregon University
2. Louisiana State University
3. The University of Texas at Dallas
4. The University of Texas at Arlington
5. Missouri University of Science and Technology
6. Colorado State University, A
7. Colorado State University, Green
8. University of Kansas
When and Where Can I Watch?
The CRL Wildcard will take place over December 14 and 15 at 5 p.m. PST (1 a.m. UTC). You can catch all the action on the official Rocket League Twitch channel. Make sure to follow us on Twitter and sign up for Fan Rewards ahead of the broadcasts for your chance to snag some sweet in-game items just by tuning in. We'll see you on December 14 and 15 for the CRL Wildcard—don't miss it!