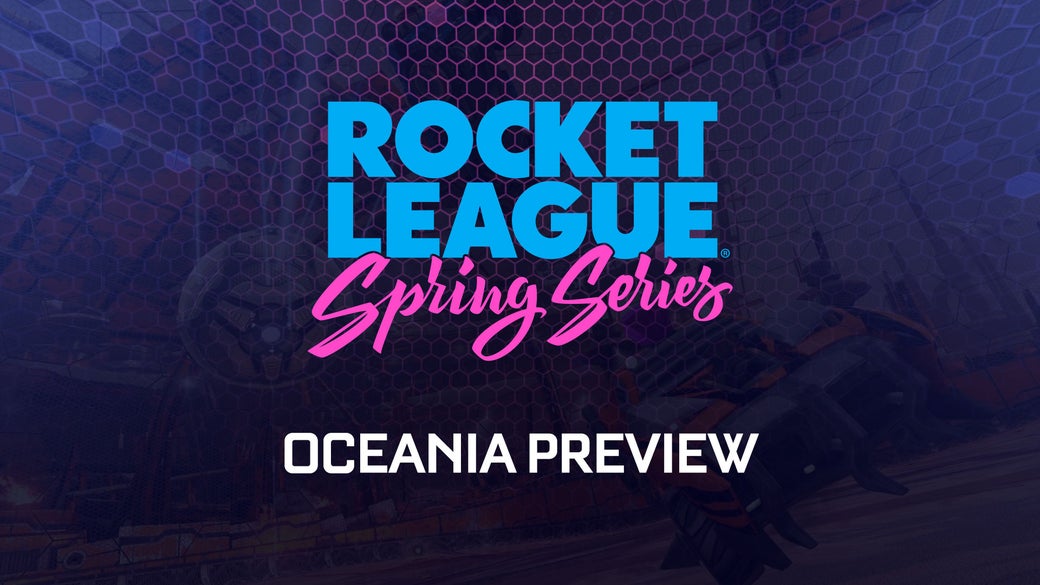 The Rocket League Spring Series is still going strong, and there are two regions left to play! Up next is Oceania, and they'll be facing off this weekend for bragging rights and their share of a $50,000 prize pool.
With the teams locked and the bracket set, let's take a look at some of the biggest stories heading into the weekend!
Winds of Change
Ground Zero Gaming comes into the Oceanic Spring Series as the top seed—and for good reason. They took home First Place in the Oceanic Regional Championship with a dominant 4-0 stomp over FURY. But, not all good things are meant to last forever, even if the results are phenomenal. So, even though the team was seemingly at the top of their game, they parted ways with Alex "Decka" Tsoutsouras and began playing with Blake "SPYDOGE" Evans in his stead.
While that may seem crazy, the team still is sporting two of the three roster members that made them such a threat in the Regional Championship. Both Jonathan "Express" Slade and Tom "Julz" Jullienne have tons of top-flight, competitive Rocket League experience that'll help them keep the ship steady as they head into the Oceanic Spring Series. Their newest addition, SPYDOGE, also needs little introduction as a mainstay in Oceanic Rocket League. He's a solid jack-of-all-trades that should have no problem slotting in nicely alongside his new teammates. The Oceanic Spring Series will be an interesting test case for the new roster as a very real test of their mettle as a unit. There's no reason to believe that Ground Zero Gaming shouldn't be one of the top teams in the tournament, but it'll still be interesting to see how they stack up with SPYDOGE in the picture.
Gunning for the Top
It's no secret, Renegades are completely stacked with talent and big names. The trio of Cameron "CJCJ" Johns, Christopher "Siki" Magee, and Cameron "Kamii" Ingram all have solidified themselves as some of the best players that Oceania has to offer. All three of them have proven time and time again that they belong in the upper echelon of Rocket League Esports talent. With that pedigree in mind, it's clear that the team hasn't performed up to their potential just yet. Their 4-3 League Play record and resulting Fifth Place finish in Rocket League Championship Series (RLCS) Season 9 was a disappointing result for a team that had championship aspirations.
Even though they underperformed this season, the team opted to stay together for the Oceanic Spring Series Open Qualifiers. And as expected, they tore through both days of the Open Qualifiers, dropping only a single game in the process. For Renegades, the first hurdle has been cleared, and the second—more daunting—hurdle of the Main Event looms. This is a tournament where Renegades can easily flip the script and reassert themselves as one of the top teams in the region. The talent's there, it's just going to come down to executing when the pressure is ratcheted up in the Oceanic Spring Series. With extra time to fix their issues under their belt, and a massive chip on their shoulder, this could be the tournament where Renegades realize their potential and make a real run for the top of Oceanic Rocket League.
Anything But Cringe
You may have been wondering, where did Decka go after parting ways with Ground Zero Gaming? Well, the answer is pretty cringey. After his departure, Decka quickly found a new home with Cringe Society in what essentially became a swap of himself and SPYDOGE. He joins Oceanic Rocket League legends Daniel "Torsos" Parsons and Matthew "Drippay" Den-Kaat to form a trio that nobody wants to play against. Their potent combination of years of veteran experience plus the mechanical brilliance of Drippay and Decka instantly puts them near the top of the Oceanic Rocket League conversation.
Yet, much like the Renegades, they need to make sure that they capitalize on the promise of this roster. The first look of this roster at the ANZAC Invitational left fans with some mixed feelings. The trio coasted past The Good The Bad The Ugly and FURY before being taken down in back-to-back clean sweeps at the hands of Renegades and Ground Zero Gaming. It's easy to argue that this team may just need a bit more time to build chemistry, but it's still worrying, especially considering that the Oceanic Spring Series now just sits hours from kickoff. We know they've got the talent and the know-how. They just need to prove to everyone—including themselves—that they've got what it takes to hang at the tip-top of Oceanic Rocket League. No matter what happens, this weekend will show us who really is the top dog in Oceania.
Day 1 Schedule
Match 1: Cringe Society vs. Canberra Havoc
Match 2: FURY vs. The Good, The Bad, The Ugly
Match 3: Mindfreak vs. Renegades
Match 4: Ground Zero Gaming vs. Overt
Match 5: TBD vs. TBD
Match 6: TBD vs. TBD
Match 7: TBD vs. TBD
Match 8: TBD vs. TBD
Don't forget to follow us on Twitter for all things Rocket League Esports. Make sure to tune in on Twitch and YouTube Friday, May 1 at 6:30 p.m. PDT (1:30 a.m. UTC) for the Oceanic Spring Series. We'll see you soon!