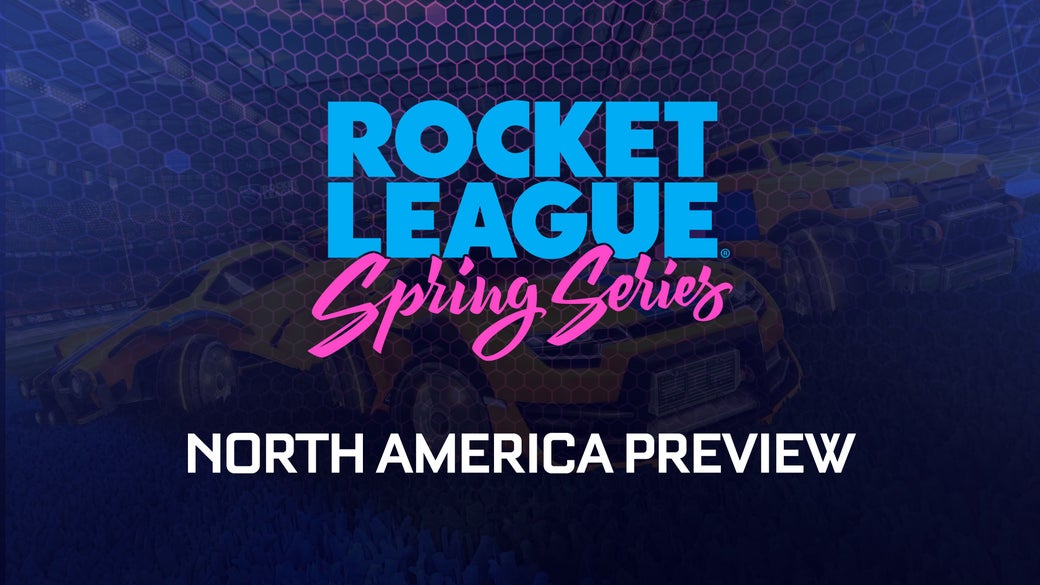 After a set of wild Open Qualifiers, the North American Spring Series has all of its eight contestants for this weekend. With a blend of proven North American powerhouses and hungry up-and-coming teams, the competition is set to be one crazy ride.
Since you're coming along for that ride, let's get you caught up on some of the big story lines as we head into the weekend.
Red Hot
There is no other team on the planet right now that has as much momentum as G2 Esports. After fighting their way out of the Promotion Tournament in the Rocket League Championship Series (RLCS) Season 8, they came back with a vengeance. Their 6-3 League Play record gave way to a blistering run through the Regional Championship, where they took down NRG Esports 4-3 before demolishing Spacestation Gaming 4-0 in the Grand Finals. It was a stunning return to form that got the Rocket League Esports world talking about how good they looked.
Their offensive firepower is keyed largely by their dynamic duo of Jacob "JKnaps" Knapman and Reed "Chicago" Wilen. Chicago finished third in the Golden Striker accolade race with 0.83 goals per game, while JKnaps won the Clutch Playmaker accolade by dishing 0.74 assists per game (largely to Chicago). That could make it seem like Dillon "Rizzo" Rizzo isn't a crucial component to the team, but that's far from the case. In fact, he was so instrumental to their Regional Championship run that he earned himself Player of the Day honors. His ability to hold down the fort on defense, while also contributing on offense puts him into a special class of player. Stats don't always tell the story, and Rizzo is living proof of that.
G2 Esports are undoubtedly favorites heading into the North American Spring Series and they'll be looking to prove, once again, that they're the top dogs of the region.
Curse Broken
After falling short of the RLCS in the Promotion Tournament for the second-straight season, it was fair to wonder if Jaime "Karma" Bickford was cursed by the Rocket League gods. Especially in Season 9, where her requalification bid fell short by a single overtime goal in Game 7. To add to her woes, Leonardo "Turinturo," Wilson left to join Rogue. This left Charlotte Phoenix down a player just before the North American Spring Series Open Qualifiers were to start. The squad ended up snagging Michael "WondaMike" Santoriello's services to round out their roster for the Qualifiers.
It was a move that would end up landing them a coveted spot in the North American Spring Series. When they lost to Rival Series peer, 72 Pin Connector, they had one more shot to qualify, but they would have to go through a newly revamped eUnited. It was a close series, but when the dust settled, it was Charlotte Phoenix who rose to the occasion, taking the series 3-1, and locking in their spot in the North American Spring Series. It's a chance for Karma and company to prove that even though they may have faltered in the Promotion Tournament, they've still got what it takes to hang with some of the best teams in North America.
The true test still lies ahead this weekend, but it's an opportunity that Charlotte Phoenix have fought for and earned. If they want to show that they're top flight, they'll need to ace the Spring Series test this weekend.
A Knight's Tale
After a middling season that saw the Pittsburgh Knights avoid the Promotion Tournament, but miss the Regional Championship, the team opted to stick together for the North American Spring Series Open Qualifiers. The team powered through the Open Qualifiers with a perfect game record before running into Charlotte Phoenix, who knocked them down to the Lower Bracket by handing the Knights a 1-3 loss. That meant the Pittsburgh Knights would only have one life left and three matches to play if they wanted to grab a spot in the North American Spring Series.
As it would turn out, the team returned to their near-perfect form, and they didn't drop a single game in the Lower Bracket. This included a massive 3-0 win over a new-look Rogue roster that sealed their North American Spring Series qualification. The team is lead by Slater "retals" Thomas' penchant for explosive offense, but the big story here is that the squad seems to be figuring out how to play cohesively. Integrating a new player ahead of Season 9 was always going to be a challenge, but it looks like the Knights are getting a better grasp on how to play with their new mechanical wizard, Austin "AyyJayy" Aebi.
The Pittsburgh Knights are most definitely riding a dark horse into the North American Spring Series battle, but as the team's synergy continues to grow, there's no telling just how dangerous they might be. They're a true wildcard, but that just makes the tournament less predictable—and more fun—for all of us to watch.
Day 1 Schedule
Match 1: G2 Esports vs. Rogue
Match 2: Vanguard vs. 72 Pin Connector
Match 3: Spacestation Gaming vs. Pittsburgh Knights
Match 4: NRG Esports vs.Charlotte Phoenix
Match 5: TBD vs. TBD
Match 6: TBD vs. TBD
Match 7: TBD vs. TBD
Match 8: TBD vs. TBD
Match 9: TBD vs. TBD
Make sure to tune in this weekend at 8:30 a.m. PDT (3:30 p.m. UTC) for the Spring Series Pre-Show on Twitch and YouTube! Also, don't forget to tune in to ESPN2 on Sunday, April 26 at 2 p.m. PDT (9 p.m. UTC) for the North American Spring Series Grand Finals. We'll see you then!