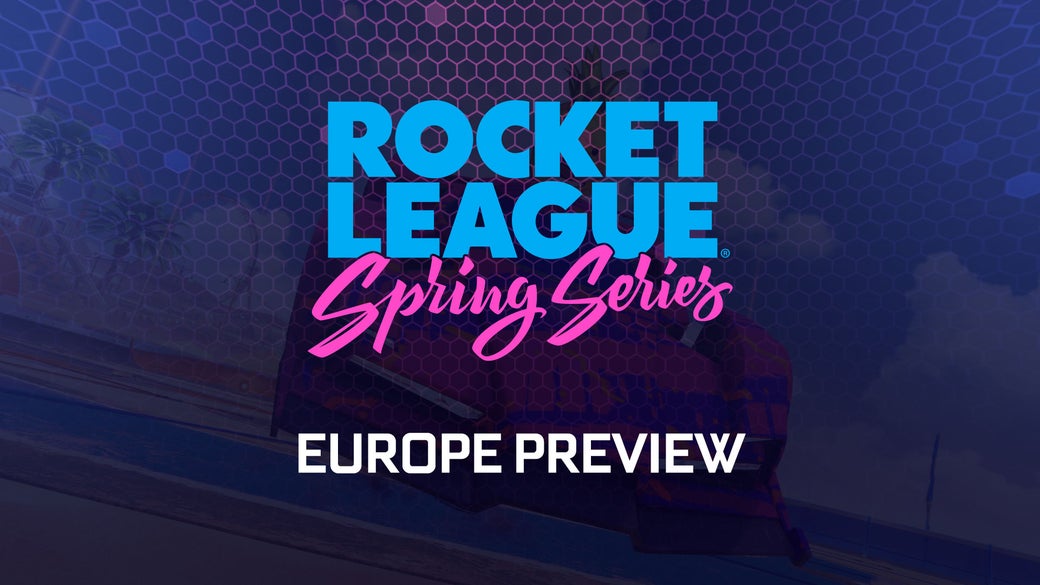 Three weeks of the Rocket League Spring Series have flown by and now it's time for the finale⁠. We've seen the best of the best hit the pitch in South America, North America, and Oceania. Now it's time for Europe to hit the field and show us what they've got.
Let's get you caught up on what you need to know before we kick off the European Spring Series action on Saturday.
Rebuilding an Empire
After their fifth place finish in Rocket League Championship Series (RLCS) Season 7 European League Play and their disappointing Regional Championship performance that season, Dignitas looked like a dying dynasty. From the outside, onlookers had a front row seat to see what it looked like for a star to snuff itself out of existence. Then Pierre "Turbopolsa" Silfver departed the roster, which felt like the final blow to an empire brought to its knees by the competition. From the ashes, Jos "ViolentPanda" van Meurs bided his time to assemble a roster that could once again compete among the best in the world. With incredible foresight and patience, the Dignitas captain held onto Maurice "Yukeo" Weihs, while adding a mostly unknown youngster, Maello "AztraL" Ernst. And soon enough the results began to tell a story of redemption.
The first sparks of potential greatness were seen at the Season 8 Rocket League World Championship, where Dignitas' electric performance (including perhaps the best overtime in Rocket League history) showed that they were forming into a roster that was to be feared. In Season 9, they continued their progression as a squad. When the dust had settled in Europe, Dignitas rose as Regional Champions and cemented themselves as one of the top teams in the world. They're coming into the European Spring Series as slight favorites over the ever-powerful Renault Vitality, and that's exactly where they want to be. This Dignitas team loves the pressure and lives for the moments that define greatness. If they can keep their form from the end of Season 9, it's hard to see them not adding another astonishing accolade to their growing list of accomplishments.
Making a Point
It's true, Team Endpoint's eighth-place finish in RLCS Season 9 wasn't anything to write home about. That placement sent them to the Promotion Tournament where the team had to fight their way back into the RLCS. They ended up taking down Karen and Stonkers in the Lower Bracket to re-secure their place in the RLCS and give themselves another shot to prove they're RLCS-worthy. Even though the team breathed a collective sigh of relief, it was clear that changes had to be made if they were going to become a serious threat in not only the European Spring Series Open Qualifiers, but in the next season of the RLCS.
Following TSM dropping their team (they rebranded to Karen for the Promotion Tournament) and their subsequent failure to qualify for the RLCS, Otto "Metsanauris" Kaipiainen knew it was only a matter of time before the roster imploded. With Remco "remkoe" den Boer seemingly retiring and Joonas "Mognus" Salo trying out for Team Singularity, Team Endpoint decided to give Metsanauris a shot for the Spring Series Open Qualifiers. It was a choice that sent the team through both days of Open Qualifiers with a spotless match record. The newly assembled team has a ton of momentum heading into the European Spring Series and their first match against Barça will be a great litmus test to see where they stand in this tournament.
Regardless of the outcome this weekend, Team Endpoint's evolution since Season 9 will be a development to track as they clash with some of the best that European Rocket League has to offer.
Eyes On the Prize
If there's one thing we know about Alexandre "Kaydop" Courant, it's that he really, really doesn't like to lose. The three World Championship victories he has to his name tell us everything we need to know about his approach to Rocket League. That means that Renault Vitality's sound 4-2 loss to Dignitas in the RLCS Season 9 Regional Championship is probably still replaying in his mind. There's nothing more that Kaydop would want than to get his revenge and reassert his team's European dominance.
He'll be flanked by his two teammates Victor "Fairy Peak!" Locquet and Yanis "Alpha54" Champenois, both of whom also have revenge on their minds. The European Spring Series is the perfect opportunity for the all-French squad to prove to themselves and fans alike that they're the region's best. In order to get back on top, they'll have to battle through RLCS mainstays and hungry teams that made the Spring Series via the Open Qualifiers. It's a tough and arduous two-day road to get there, but Renault Vitality know what it takes to win, and they're no doubt ready to do whatever it takes to make victory a reality.
It's going to be one heck of a show this weekend, that's for sure.
Day 1 Schedule
Match 1: mouseesports vs. The Clappers
Match 2: Renault Vitality vs. Team BDS
Match 3: Barça vs. Team Endpoint
Match 4: Dignitas vs. Canyons
Match 5: TBD vs. TBD
Match 6: TBD vs. TBD
Match 7: TBD vs. TBD
Match 8: TBD vs. TBD
Don't miss the European Spring Series on Saturday and Sunday at 9 a.m. PDT (4 p.m. UTC) on Twitch and YouTube. We'll see you then!