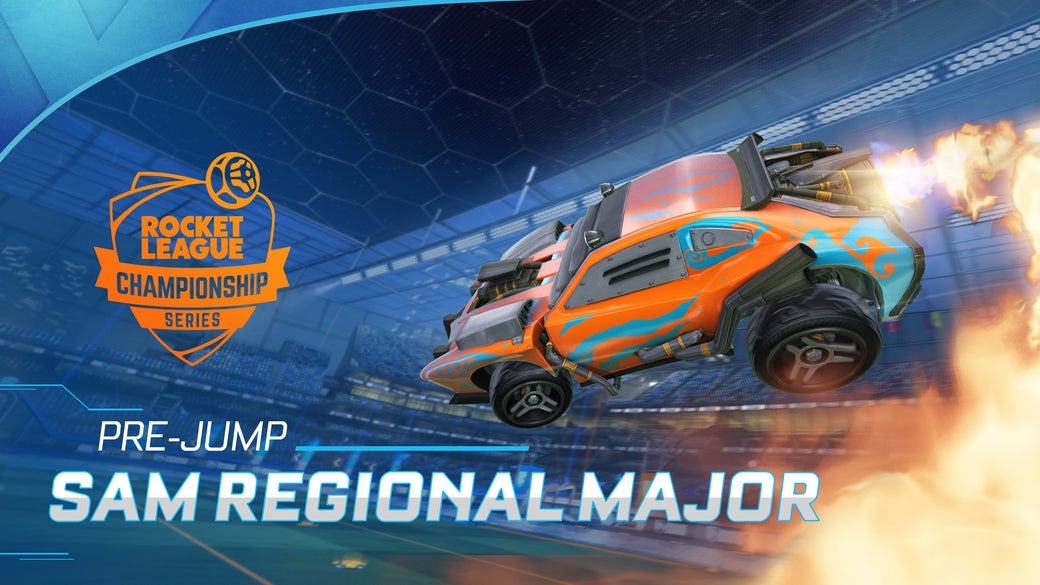 With Ground Zero Gaming taking home the win last weekend in the Oceanic Winter Major, it's time to shift our focus across the globe to South America. With just a day left until we kick off, let's check out some of the region's biggest stories as we dive into what's sure to be a high-octane weekend of South American action!
Taking the Throne
Noble Esports' trio of Bruno "Haberkamer" Haberkamp, Antonio "FirefoxD" Schilling, and Renan "renaN" Rossi de Oliveira are no strangers to success. Having found plenty since their formation under the name "Lotus," in July of 2019, this team once against struck gold in the latest Grand Series event. Noble Esports tore through the Playoffs, even exacting revenge on True Neutral in the Grand Finals for their 0-3 loss during the Group Stage. With the victory, Noble Esports seized the momentum heading into the South American Winter Major.
It couldn't have come at a better time for the roster either, after two-straight 5th-8th Place finishes in the South American Fall Major and the first Grand Series event in the South American Rocket League Championship Series (RLCS) X Winter Split. It was a much-needed shot in the arm for a talented team that knew they had what it took to win, but was having trouble getting the puzzle pieces to fit together at the right time. Now that they've got an extra bit of confidence, every other team in the tournament should be on high alert. Now that Noble have remembered what it's like to whet their blade and take the dub, they'll be looking to keep their spot on the throne and are ready to fight whoever's brave enough to challenge them.
True Greatness
In a region dominated by talented, all-Brazilian rosters, True Neutral stands as a testament to Argentenian and Chilean Rocket League communities. The team composed of Facundo "SHADDD" Vallerino, Victor "Reysbull" Duran Parra, and Lautaro "ajg" Gusinsky have taken their respective countries with them on a precipitous rise to the top of South American Rocket League. Over the course of RLCS X, the trio has won two Grand Series titles, and the South American Fall Major. To say that they've carved out their spot in South America would be something of a massive understatement.
They come into the South American Winter Major as one of the favorites to take the crown and oust Noble Esports off the perch they just secured late in January. It's also a revenge script for the squad, who fell at the hands of Noble Esports in 3-4 in the Grand Finals of the last Grand Series event. With a couple weeks to recuperate and figure out what went wrong, you can bet that True Neutral will come out offense blazing and ready to make a very real run at the Championship. Heck, they did it last Split, so who's to say that this one won't end the exact same way?
Stoking Their Fire
If you know anything about South American Rocket League, you've heard the names of Gabriel "caard" Vieira, Enzo "tander" Toledo, and Caio "CaioTG1" Vinicius. Each of the three have played a role in popularizing South America's ultra-aggressive and flamboyant style on the international stage. As some of the top players in their region since its inception in the RLCS, their team, Novus Aevi, is one you have to keep tabs on as we turn our eyes towards the South American Winter Major.
While their recent results haven't been up to snuff with their sky-high aspirations, the Major represents a chance to re-stoke the team's collective fire. And with the amount of skill lying somewhat dormant on this squad, it will take only the slightest ember to ignite an inferno of offense on the pitch. To keep with the fire and explosion references, it feels like the team's a powder keg that's primed to explode and has a half-inch fuse to boot. In short, be ready for fireworks come this weekend.
Make sure to tune in this Saturday and Sunday at 8 a.m. PST (4 p.m. UTC) on Twitch and YouTube for the South American Winter Major Driven By Ford! Don't forget to follow us on Twitter to keep up with everything Rocket League Esports. We'll see ya soon!