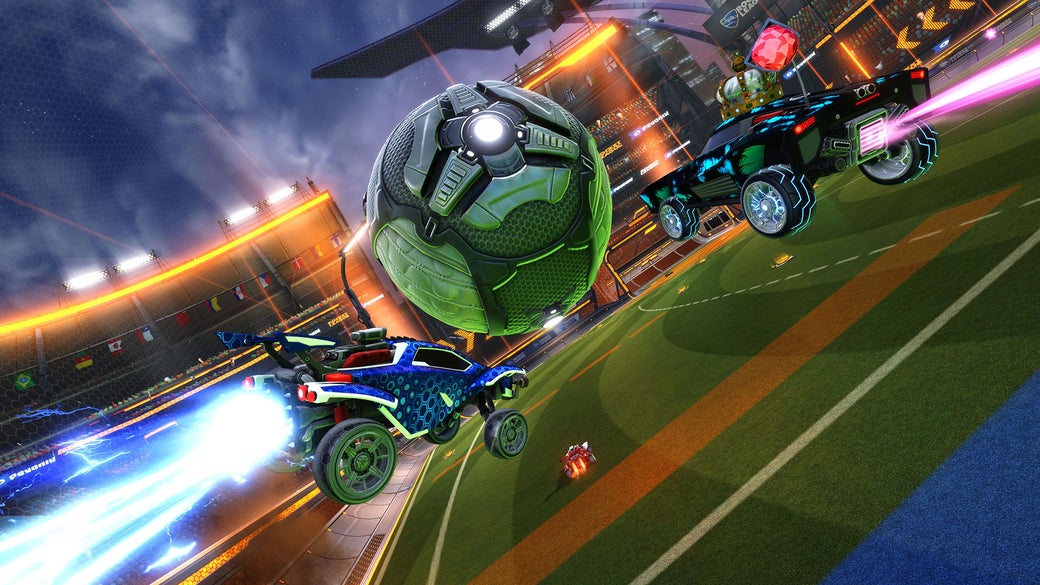 The amazing crowd at the inaugural Collegiate Rocket League (CRL) National Championship at the Esports Stadium helped us say goodbye to 2018 in style! Looking ahead to 2019, we are excited to continue to grow scholastic esports for players and fans all over the world. The newest addition to the Rocket League Esports ecosystem is our first featured high school competition in partnership with PlayVS!
PlayVS is a new platform for high school esports in the United States and its inaugural season begins in February 2019 featuring Rocket League. Students who are incoming freshmen or currently enrolled in high school in participating states are eligible to sign up to participate on a team and compete for their State Championship. Players interested in competing in Rocket League can sign-up now and invite a coach to get a program started. Schools can register now and have until February 8 to sign-up.
How PlayVS Inaugural Season will work:
The inaugural season will begin the week of February 25 and end in April, with playoffs taking place in May 2019.
Each school is required to have an esports coach who is onsite for all matches. Any faculty member at school can be a coach for the esports program.
The season participation fee for each student is $64 and can be paid by a parent, school or sponsor.
Students will play the majority of matches online with each state hosting a State Championship event in front of a live audience in May!
More information on the first featured high school Rocket League tournament can be found on the PlayVS site! Be sure to also check out the helpful FAQ found here.
As always, you can stay up-to-date on all things Rocket League Esports by following us on Twitter and Facebook! We can't wait to see a whole new generation of esports stars out on the field in 2019!