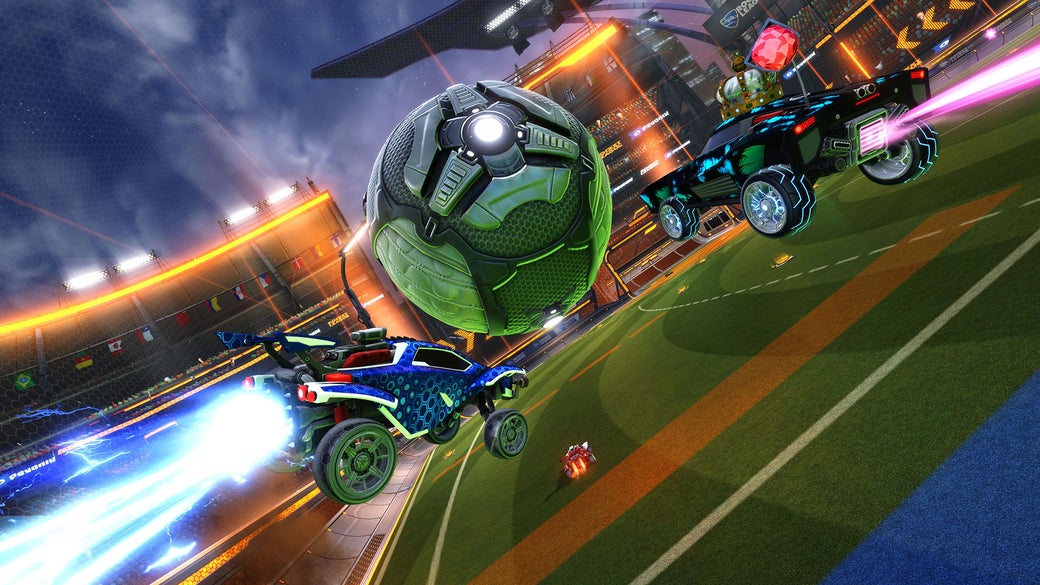 The Season 8 Rocket League World Championship is nearly upon us! With less than a week to go, there's a lot to discuss before we kick off on December 13. If you're making the trip to Madrid to catch the action in person, we've got all the info you'll need to make the most out of an epic, World Championship weekend.
Without further ado, let's get started!
Ticket and Event Information
The best way to experience the World Championship is by the purchase of a ticket to attend the World Championship in person. Each ticket is good for all three days of the event, so make sure you old onto it so that you can catch all the action. Be aware that you must hold on to your actual ticket (not just your badge) in order to get into the venue each day. You will be given a code that you can redeem for your in-game MetalStar Pro Wheels.
Palacio Vistalegre is located at the following address: Calle de Matilde Hernández, 100, 28025 Madrid, Spain.
Doors at the venue will open daily at 1 p.m. CET, and the show will begin daily at 3 p.m. CET. Please note that there is no re-entry to the venue, so make sure to bring what you need. Also, please dress warmly, as the venue will be chilly. No outside concessions will be allowed in the venue, but there will be plenty of food, drinks, and other items available for purchase inside the venue.
Can I Meet My Favorite Pros?
Yes, you can! As with seasons past, there will be meet and greets throughout the weekend. Check out the schedule below:
Each team will have approximately an hour to meet with fans, so make sure you get in line quickly to ensure you get to meet your favorite players.
Full World Championship Event Schedule
Day 1 - Friday, December 13
Day 2 - Saturday, December 14
Day 3 - Sunday, December 15
More to Come
We're looking forward to seeing you at Palacio Vistalegre in Madrid, Spain for the Rocket League World Championship! Make sure to keep it locked here for more info in the coming days and we'll see you on December 13-15!