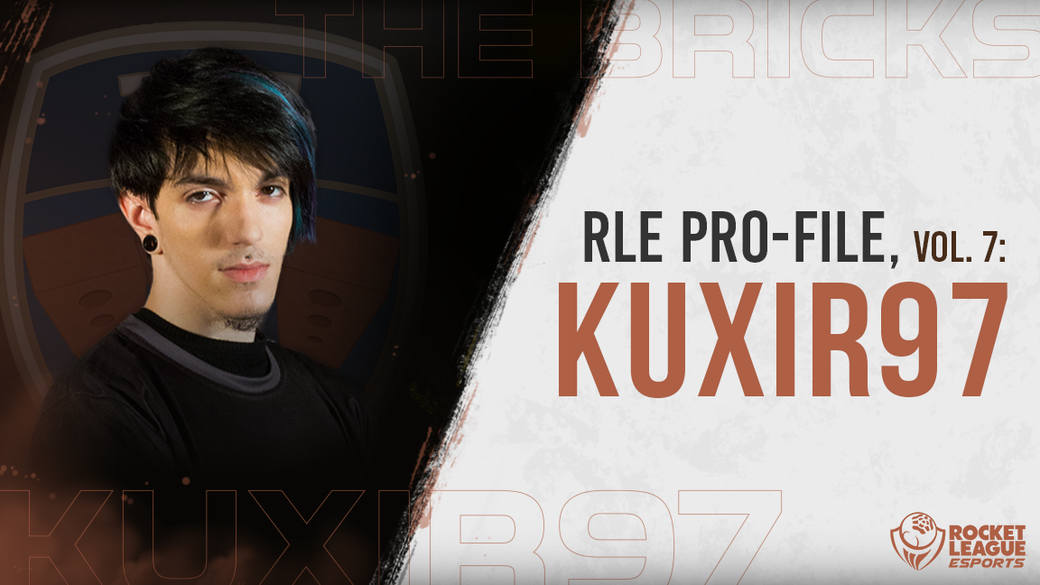 In the world of Rocket League Esports, there are very few names that carry the same weight as Francesco "kuxir97" Cinquemani. As a World Champion and Supersonic Acrobatic Rocket-Powered Battle-Cars (SARPBC) veteran, kuxir97 is quite simply one of the most respected—and feared—professionals to ever hit the Rocket League Championship Series (RLCS) pitch.
For being one of the most high profile players on the planet, kuxir97 has kept himself out of the spotlight remarkably well. His dual status as both a legend and enigma has made him one of the most fascinating characters in all of esports. So, who exactly is kuxir97 and what makes him the player he is today? In order to find that out, we've got to go way back in time. So, let's warp all the way back to 2008 where his professional gaming story began.
Battle-Cars or Bust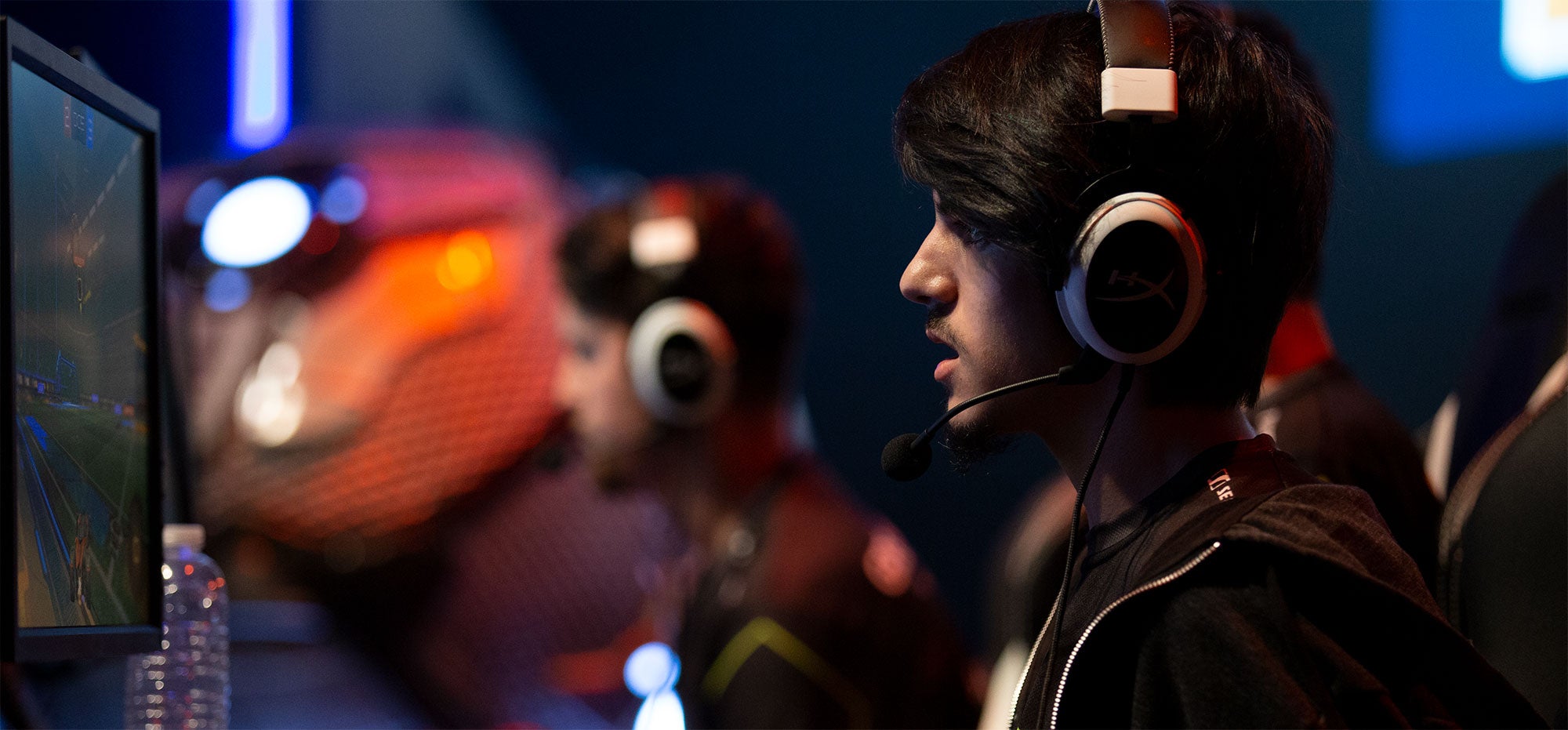 It was Christmas time in 2008, kuxir97 had just received a gift that would end up changing the entire trajectory of his life—a PlayStation 3. "There weren't many games available at the time. In February I was just checking the store to see if any new game got released," says kuxir97. "SARPBC was on the front page. A quick look at the trailer made me realize I just found the game I was waiting for."
The game quickly became an obsession for kuxir97, who found its quick pace and physics-based gameplay to be just what he was looking for. "What got me so addicted to the game is the sense of freedom it gave me, the possibilities were infinite," explains kuxir97.
It was truly love at first button press. To this day, the game still occupies a special place in kuxir97's heart. "When you control a car in this game [SARPBC] it is like your own body," he says. "You could make small adjustments to aim and send the ball anywhere you wanted because it was extremely light. Plays were developing much faster and you had to react extremely quickly to anything (reflexes were crucial), you could build your own playstyle and learn new mechanics."
SARPBC was a game that kuxir97 enjoyed more than any other—and that includes Rocket League itself. "I never loved a game so much in my life. Just thinking of it brings tears to my eyes," he reminisces. "These memories get more warm and nostalgic as time goes on."

With kuxir97 quickly on the rise in the SARPBC community, it was only a matter of time before he was doing battle against some of the biggest names out there. It was at this time that kuxir97's rise to legendary status began.
A Different Time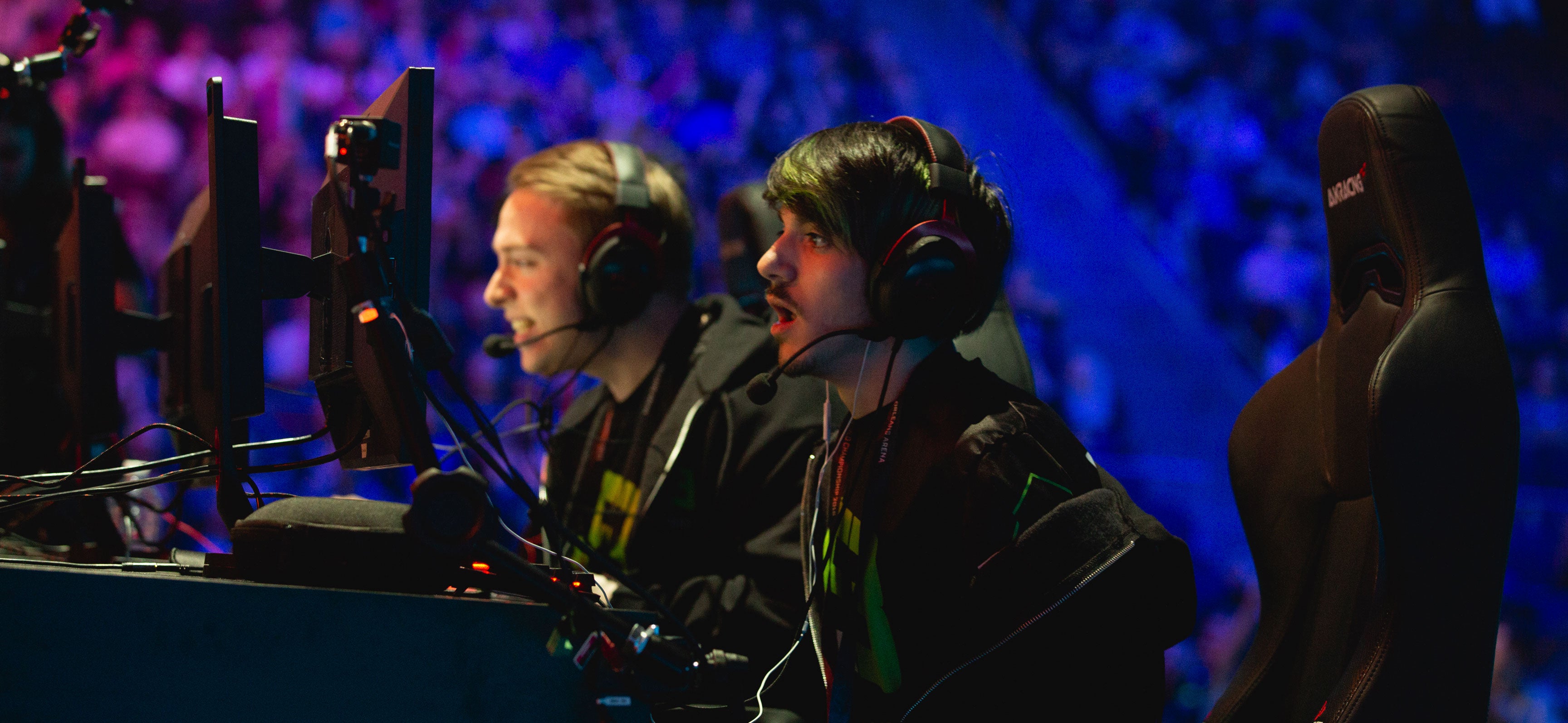 Back in the SARPBC days, the community was much smaller. So, when kuxir97 started becoming a better player, the tight-knit competitive community quickly began to take notice. "KMTA was a player that most would consider the best player of all time. He was first on pretty much every leaderboard and the entire community would just fanboy over this guy," explains kuxir97. "He really was a step above everyone. After a few months of playing, I was already among the best 1v1 Duel players. That's when I met KMTA. We had a very close set of games in ranked and he invited me to a chat where I met all the veterans. That text chat became a place to hang out every time I turned on my console."
With his foot in SARPBC's competitive community's door, kuxir97 began to soak up new mechanics and mentorship from some of the game's top players. Eventually, he became a staple in the community, not only for his skill but his involvement overall. "Over time, the game became like a small town where we all knew each other and I absolutely loved it," says kuxir97. "I'm still in touch with some of these players through a WhatsApp group, but of course I really miss playing casual matches with them." As time moved on, a new game was on the horizon. Soon, kuxir97 would be turning his sights to SARPBC's spiritual successor, Rocket League.
It wasn't a move that kuxir97 was particularly happy with though. As a die-hard fan of SARPBC, the different pacing and weight of the ball in Rocket League are things that kuxir97 still doesn't like to this day. "Since the Alpha version of Rocket League, I never really saw possibilities. I mostly looked at its limitations compared to the previous game and I still do today," explains kuxir97. But his criticisms come from a place of love for competition and soccar in general. "I'll always try to bring support and criticism because I know what they [Psyonix] are capable of making and I care about their games."

His reservations about the game didn't stop him from wanting to compete though. In time, Rocket League would be the game that elevated kuxir97 to the status of esports legend.
Writing His Story
Once Rocket League released, it didn't take kuxir97 long to dive into the competitive scene. "When Rocket League launched, I immediately started playing tournaments with Mark 'Markydooda' Exton and Michael 'M1k3Rules' Costello," says kuxir97. "We had a great run as a team and as soon as the first RLCS got announced, I realized things were getting bigger." As the competitive ecosystem around him began to grow, so did kuxir97's ambitions. He wanted to be the best, but he knew that it would require sacrifice, and perhaps most importantly, risk. "I really committed my life to this [competitive Rocket League]. I left high school to play this game," says kuxir97. "Most people consider it a mistake, but it's very personal."
Players of kuxir97's caliber do a great job of not letting doubt crowd their minds. They use it as a means of motivation instead. But even kuxir97 admits professional play is not a path for the faint-hearted. "I don't make enough money to live by myself for more than a year if I don't win any tournament," he says. "I wouldn't recommend it to anyone unless they want to commit everything and hope for the best." While kuxir97 acknowledges the massive risk in his line of work, he wouldn't have it any other way. He remains proud of his decisions and the things he's accomplished as a Rocket League player. "Personally I've always been confident and proud of my decisions," kuxir97 says. "I tend to get even more motivation whenever I want to prove someone wrong."
Mistake or not, kuxir97 quickly found himself at the very pinnacle of competitive Rocket League: the first-ever RLCS World Championship. It was here that kuxir97 truly tasted defeat for the first time. After battling their way to the Grand Finals, kuxir97 and his teammates came up just short of the trophy, falling to iBUYPOWER Cosmic in a 4-2 set. "The first RLCS was extremely heartbreaking for me," recalls kuxir97. "I didn't want to win just for myself. I wanted to lift that trophy with Mike [M1k3Rules]. It was our last tournament together and he absolutely deserved that title before leaving the pro scene. I knew we could have made it next time if he stayed, it's just unfortunate things had to go that way."
A loss like that can take the wind out of a professional career, but instead of letting it sink him, kuxir97 turned heartbreak into motivation. "You need to accept losses, even the toughest ones and try to learn something from it. That's why I kept practicing non-stop after my first LAN," says kuxir97. "I get really frustrated at myself for not trying hard enough. That negative energy becomes the will to improve, and I try harder and harder to become a better player after every loss. I never give up, no matter the cost."
The last part there is the key. When kuxir97 says 'no matter the cost,' it isn't just a colloquial exaggeration. "I remember spending 15-20 hours straight per day in Free Play to follow the ball as fast as I could after every touch. Then I started looking for better camera settings. I trained my 1v1 Duel game to improve shooting and dribbling. I tried to become the best third man in 3v3 Standard, and I played lots of 2v2 Doubles with Marius 'gReazymeister' Ranheim to improve our synergy," says kuxir97. "The amount of practice I put myself through during those three months [after the Season 1 World Championship] was really exhausting, but it paid off. I felt like nothing could stop me."
As it turns out, nothing could stop kuxir97 in Season 2. After taking First Place in European League Play, kuxir97 once again found himself in the Grand Finals of the World Championship. This time the trophy didn't elude him, and in a 4-1 scoreline, kuxir97 and Flipsid3 Tactics defeated Mock-It Esports to claim the title of World Champions. "RLCS Season 2 was not just my peak as a player, it was the best moment of my life," reminisces kuxir97. "I proved to myself that all those years of playing meant something, that I could reach everything I wanted if I tried hard enough, and I proved it in front of the world, carving 'kuxir97' in the history of this game."
Fall and Rise
There's an old adage that states: 'What goes up, must come down.' Unfortunately for kuxir97, that adage held true. Season 3 went well during League Play, but when the World Championship came around kuxir97 and Flipsid3 couldn't keep the repeat dream alive. They fell to The Leftovers in a 1-3 defeat. As if the underwhelming finish at the World Championship wasn't enough, Season 4 had another disastrous surprise in store for kuxir97.
For the first time in his career, kuxir97 missed the World Championship completely as Flipsid3 finished outside of the Top 4, and therefore, World Championship qualification. "Watching from home was devastating. I started to doubt my abilities, I started to think that my time in this game was over because I wasn't talented enough to catch up with these new players," says kuxir97.
It wasn't just his self-doubt that made the result so difficult, it was the fact that one of Rocket League Esports' most iconic duos was on the cusp of being broken apart. After Flipsid3 crashed out of World Championship contention, it was only a matter of time before the former dynamic duo of kuxir97 and Markydooda would go their separate ways.
When the news broke that Flipsid3 had decided to drop Markydooda from the roster, it signalled the dissolution of a fan-favorite duo and left the Rocket League Esports ecosystem without one of its most iconic squads. It was a decision that weighed extremely heavily on kuxir97. "It was a very hard decision, and none of us mentioned it until the exact moment we lost our LAN spot during playoffs," recalls kuxir97. "Mark felt like he wasn't putting in enough effort anymore and it was very evident. He decided to look for another team and let us find a new player with more motivation."
It was a choice that was hard to accept for kuxir97, not only because of his friendship with Markydooda, but also because of the intangibles he brought to Flipsid3. "I've been friends with Mark for a long time, but that's not the only reason why I had a very hard time accepting it," says kuxir97. "Having him around was extremely fun. Sometimes I would just forget about winning or losing because of how much he made us laugh. I'll always be thankful to him for picking me up when Rocket League launched. I've learned most of the things I do in-game from him and M1k3Rules."
When Season 5 rolled around, kuxir97 viewed it as an opportunity to wipe his slate clean and start from scratch. It was a chance to reinvent himself, but he knew that it wasn't going to be an instant—or easy—process. "Season 5 was a fresh start for me. I had more motivation than ever," says kuxir97. "I didn't want my story to be over, and it was just a matter of time until I caught up to the top level." This approach helped him weather the storm of yet another missed World Championship in Season 5. But with the team steadily finding more rhythm with newcomer Maurice "Yukeo" Weihs, kuxir97 knew it was only a matter of time until he was back at the World Championship.
When Season 6 began, kuxir97 was an absolute monster in League Play, earning MVP honors, securing Flipsid3 a Third Place EU RLCS finish, and a spot at the World Championship. Unfortunately, kuxir97's form didn't hold at the World Championship and Flipsid3 fell to eventual World Champions, Cloud9, in another early World Championship exit. "Season 6 could have been much more. I'm of course happy for the MVP award during League Play as well as my performance," says kuxir97. "But I didn't play up to my standards during LAN, that's why I'm still working on consistency to make sure I'll never let my teammates down again."
To make matters seemingly worse in early 2019, Yukeo departed in the offseason to take on a role with one of the most formidable rosters at the time, Dignitas. This left Flipsid3 with a massive void to fill, and with WSOE 4: The Rocket League Showdown just around the corner, the team had to act fast to fill his shoes. They ended up deciding to give Jack "Speed" Packwood-Clarke a tryout at the major to see if he had what it took to be a member of Flipsid3. The answer would end up being a resounding "yes".

In a shock to viewers and analysts around the world, Flipsid3 proceeded to beatdown the opposition and win the entire tournament. It was a shocking result for a roster that had yet to prove itself in a single match. "We came into that tournament without any expectations, we mostly wanted to get used to each other and practice, I think it played a big part in our victory," explains kuxir97. But, he doesn't want to rest on the satisfaction of winning a major. He wants it to eventually lead to success in the RLCS as well. "Winning a major felt incredible, but we're not allowed to rest until we get RLCS results. We need to prove we are capable of playing like that on the biggest stage and we're working hard to make it happen."
Fighting for More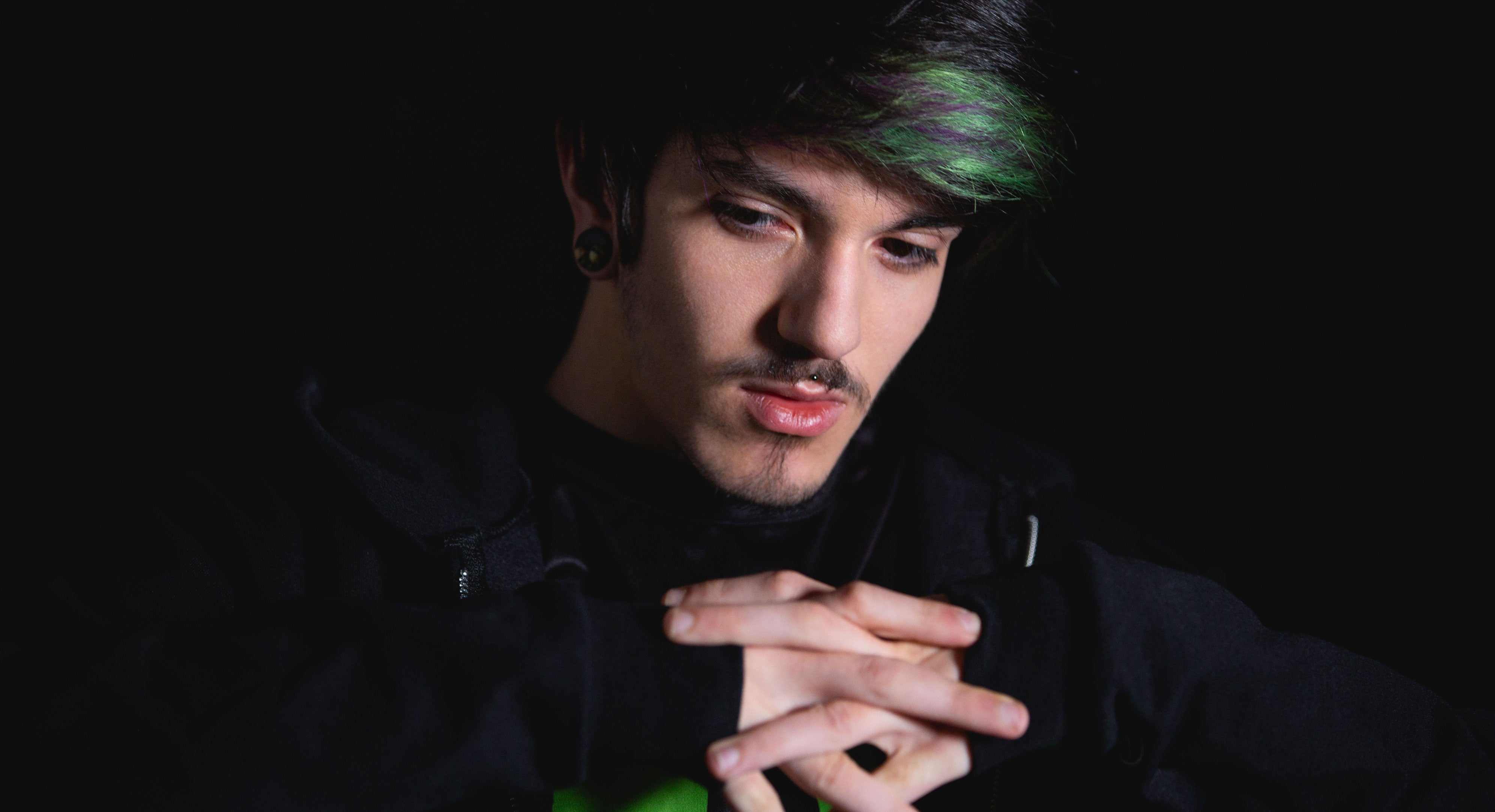 A lot has changed since WSOE 4: The Rocket League Showdown in January. Season 7 of the RLCS is wrapping up, kuxir97 and his teammates are now playing under a new moniker, The Bricks, and what's happened since is beyond anyone's expectations. In a twist of cruel fate, The Bricks were knocked out of Regional Championship contention in their final game of League Play and down to the high-stakes Promotion Tournament. One bad series can spell a swift kick out of the RLCS.
While kuxir97 continues to post incredible numbers across the board, which earned him the honor of Golden Striker this season, they mean nothing to him if they don't translate into wins. "Season 7 is my worst season so far. It's a big disappointment especially for how hard I tried," admits kuxir97. "We kept scrimming and playing every day for three months. I tried to improve my playstyle to a point where I would think of the game even in my sleep, but it didn't pay off." Nobody expected to see a legend like kuxir97 in the Promotion Tournament, but it's an outcome that he always knew was on the table. The European RLCS is notoriously stacked with talent, and that can make it tough to produce consistent results over the course of a season. "Europe is more insane than ever right now," says kuxir97. "The skill cap is growing a lot, and if players fail to adapt we might see more top teams fall down in the next few seasons."
One has to think there's some level of solace in the fact that no matter how the Promotion Tournament—or year as a whole—pans out, kuxir97 will always be considered one of the true legends of Rocket League. It's something that even kuxir97 himself admits, but he also acknowledges the danger of letting it get too close to his heart. "It feels nice having an entire community recognize me as a legend of the game, and I learned to manage the pressure it can give me," he says. "I've always tried not to let it get to my head. Developing an ego can blind your vision and make you forget about your objectives. It's the same reason why I mostly avoided social media for my entire career—I just want to compete, I don't wish to have fame."
That's the sentiment of a professional who wants nothing more than to experience the elation of victory once again. There's a reason he's a legend and it's because he's lived and breathed this sport since its inception. If history is any indication, he'll be around for many years ahead regardless of the outcome of the Promotion Tournament. "I want to focus on the Promotion Tournament," says kuxir97 when asked about his future. "I'll decide many things depending on the outcome."
Rocket League has few figures as well regarded and shrouded in mystery as kuxir97, and he largely plans to keep it that way, but kuxir97 isn't shy when he talks about goals for the rest of his career. Even with the recent downswing, he's got his sights set on cementing himself as one of the greatest players to ever play Rocket League. To kuxir97, his journey isn't anywhere near complete and he's not going to stop until he's ascended his already legendary status. "I want to be remembered as the best player in the game," says kuxir97. "I'm not even close yet, but hopefully I'll have enough time to make it happen."

Want to try and keep up with kuxir97? Follow him on Twitter and make sure to tune in to the Promotion Tournament this weekend and watch him play live!