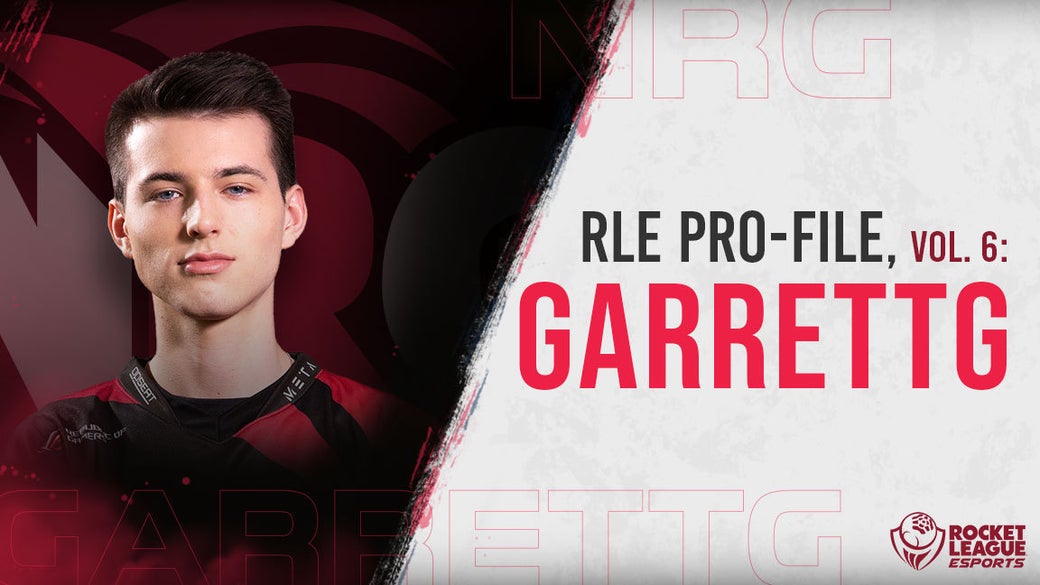 In the world of Rocket League Esports, few names carry the same weight that Garrett "GarrettG" Gordon does. As one of the few players to attend every single World Championship, GarrettG stands shoulder-to-shoulder with some of giants of the sport. It's hallowed ground to be sure, but he still wants more. He wants a World Championship. He craves the elation, the rush, and the satisfaction of finally lifting that trophy in front of thousands of fans.
Yet, if we turn back the clock a few years, GarrettG didn't even entertain the possibility of becoming a professional gamer. It was a lifestyle that seemed like a complete pipe dream in the eyes of a teenager growing up in Georgia. "I always wrote off being a professional gamer as not possible," recalls GarrettG. But little did he know, he'd soon become one of the biggest names in the worldwide Rocket League community.
An Unlikely Star
When Rocket League came out, it was a natural marriage of GarrettG's childhood interests. "There were always two main interests I had in my life growing up, sports and video games," he says. "When I discovered Rocket League, it was a perfect match." It wasn't just that the game matched his interests, but it presented different challenges that he had never encountered while gaming before. Rocket League's unique gameplay drew GarrettG in, and before he knew it, he was hooked. "Rocket League wasn't just another first-person shooter, it was a completely new concept with countless mechanics and things to learn," he explains. "That uniqueness is really what made me pour countless hours into the game."
GarrettG's passion and commitment to Rocket League came to a head when he attended the first-ever Rocket League Championship Series (RLCS) World Championship in Los Angeles as part of Exodus. It was an experience that proved to him that Rocket League was more than just a game—it was a career. The realization hit him once he arrived at his hotel room. His dream that felt so far out of reach was finally a reality. "I remember arriving at the hotel in Hollywood for the Season 1 World Championship. That's when the realization hit me," reminisces GarrettG. "One of my dreams that I didn't even realize was possible was happening. It's a surreal feeling, to say the least."

GarrettG didn't know it at the time, but this was just the beginning of one of the most storied careers in all of Rocket LeagueEsports. That meant that GarrettG was forced to grow up in an international spotlight. It presented unique challenges to both his growth as a professional and as an individual.
A Life in the Spotlight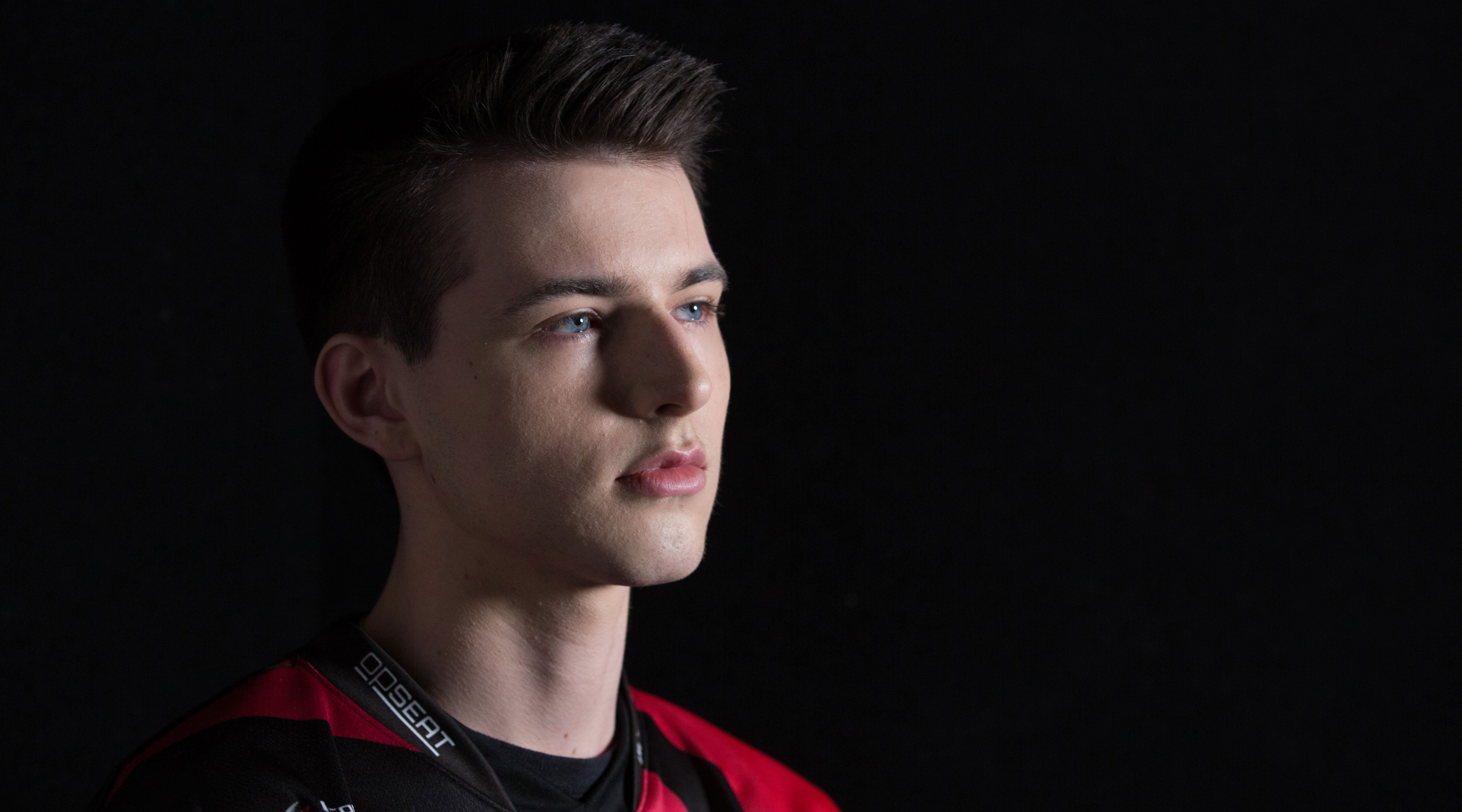 Being a teenager can be challenging. It's a time of self-discovery, growth, and perhaps most importantly — mistakes. The catch for GarrettG? He'd have to go through that process while becoming one of the most recognizable Rocket League pros on the planet. "Growing up in a spotlight, no matter how big or small, is an extremely hard thing to do," he says. "You definitely have to mature quickly to succeed."
In a sense, GarrettG had to put his faults on display for the world to see. Every time he failed, it was for an audience of thousands, and that was something he wrestled with constantly. "Growing up playing a video game professionally can definitely be challenging," GarrettG admits. "The feeling of letting people down like my teammates and fans is definitely a challenge for me personally. There are a lot of people who want to see us lift that trophy and I just really wanna make that happen." But it wasn't always the results that got to GarrettG as a young professional. It was having to talk about them.
If you look at the GarrettG of today in front of a camera, you see a seasoned pro who looks calm, cool, and collected. It wasn't always that way though. "My social anxiety is something that I usually don't talk about, but it was extremely hard to deal with before Rocket League," he says. "Public settings and speaking in front of people were my worst enemies and some of the hardest things for me to do." It took time — and a whole lot of effort — for him to conquer his fears. It was a tough fight, yet over time, GarrettG began to master his anxiety instead of letting it master him. The result? A better, stronger, and more confident GarrettG. It may have forced him to grow up faster than he would have liked, but GarrettG credits the pro spotlight for helping him face his fears. "Rocket League has definitely opened me up and has given me the confidence I thought I would never have. I'm definitely grateful for that."
Growing up means sometimes depending on the people around you and luckily for GarrettG, he didn't have to face the world without support. Rocket League definitely accelerated his life, but GarrettG's family was alongside him every step of the way. "My family has had my back since the beginning and are even my biggest fans," he reflects. "From buying me my first PC to taking off time from their own schedules to support me at events, I wouldn't be able to do this without them." It's that type of close-knit support that's allowed GarrettG to be successful in both professional Rocket League and becoming the person he always knew he could be.
Yet there's one more part of his life that GarrettG is striving to grow — his trophy cabinet.
Chasing Championships

GarrettG has been to every World Championship for all six seasons of the RLCS. It's a rare feat that only a handful of players can claim. He goes into every World Championship with the same goal: taking the trophy home. That makes losses sting even worse. For many, that'd be enough to make them walk away dejected and empty-handed. Yet for GarrettG, it's the fuel that continues to keep him motivated. "I just want that one moment of lifting the trophy, that feeling of nothing but pride in what we've accomplished," he says. "I've gone home every season disappointed, and every time I lose it just makes me want it more."
He was never closer to that goal than at the Season 5 World Championship. In front of a packed house at The Copper Box Arena in London, NRG was locked in a Grand Finals battle with Dignitas. GarrettG's teammate, Justin "jstn" Morales, had just hit a shot heard 'round the world to keep NRG alive in game seven of a bracket reset, putting them one goal away from a World Championship. Unfortunately, it just wasn't meant to be and Pierre "Turbopolsa" Silfver put the finishing touches on Dignitas' second-straight World Championship victory. It was a defeat that hit GarrettG hard. "We weren't even off the stage before Dignitas lifted the trophy and we heard the arena erupt," he recalls. "I wanted so badly to be in their place, and that was the first time I physically cried over Rocket League. Season 5 took a lot out of me, and it took a lot of time for my motivation to truly come back."
It may have taken time, but just like every defeat before, GarrettG bounced back and used the loss as motivation to keep pushing himself towards winning an ever-elusive World Championship. "Pouring thousands of hours into something you love and for it not to be enough is the worst feeling in the world, but it's one of the best life lessons I've ever gone through," GarrettG explains. "Being able to pick yourself back up after a grueling loss is something I've had to learn how to do."
It was a lesson he'd need to lean on again during the Season 6 World Championship when NRG came up short despite looking like one of the strongest teams in the world. This time, GarrettG had to watch his North American contemporaries, Cloud9, hoist the World Championship trophy after an unbelievable lower-bracket run. It was another crushing end to what felt like a promising season.
Normally that'd be more than enough to motivate a team like NRG to move on and shake up their roster, but the players firmly believe that they've got something special. They know they've got the talent and work ethic, and that it all comes down to putting it together at just the right time. That's something that all three team members feel like they're equipped to do in the upcoming season and beyond. As for GarrettG personally, he believes in his teammates, his mission, and that his team's time is just around the corner. "This is the first time I've ever been with the same roster for more than two seasons and I'm really excited to work on our chemistry. Despite Season 6 Worlds, we have been doing extremely well as a team," says GarrettG. "I think our time is coming."

Want to follow GarrettG on his quest for a World Championship trophy? Make sure to follow him on Twitter and tune in to his Twitch stream whenever he's live!