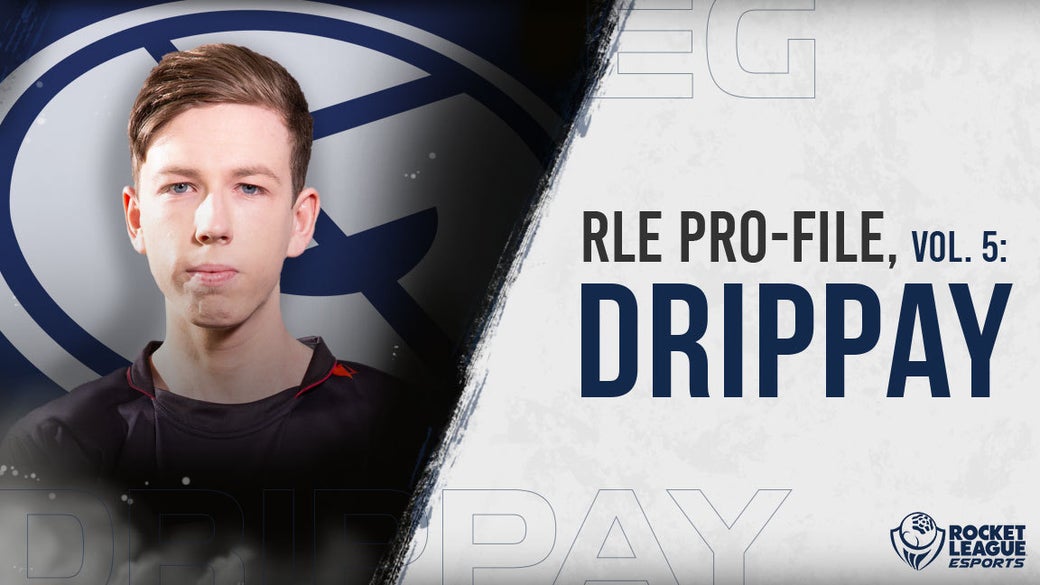 Matthew "Drippay" Den-Kaat has steadily climbed his way to the top of competitive Rocket League over the last couple of years, but his path hasn't been a typical one. As the Oceanic (OCE) region's shining example of what it's able to produce, Drippay has showcased his top-class skill on both the domestic and international stage.
From Australia to Las Vegas, Drippay has been there and done that since first entering the scene. As we've rolled into 2019, he has continued to make waves as a result of his tireless commitment to self-improvement and his pursuit of becoming one of the very best to ever play Rocket League. He'd be remiss if he stopped now though, and with new opportunities on the horizon, it could be just the beginning of a long and celebrated career.
The Weight of the World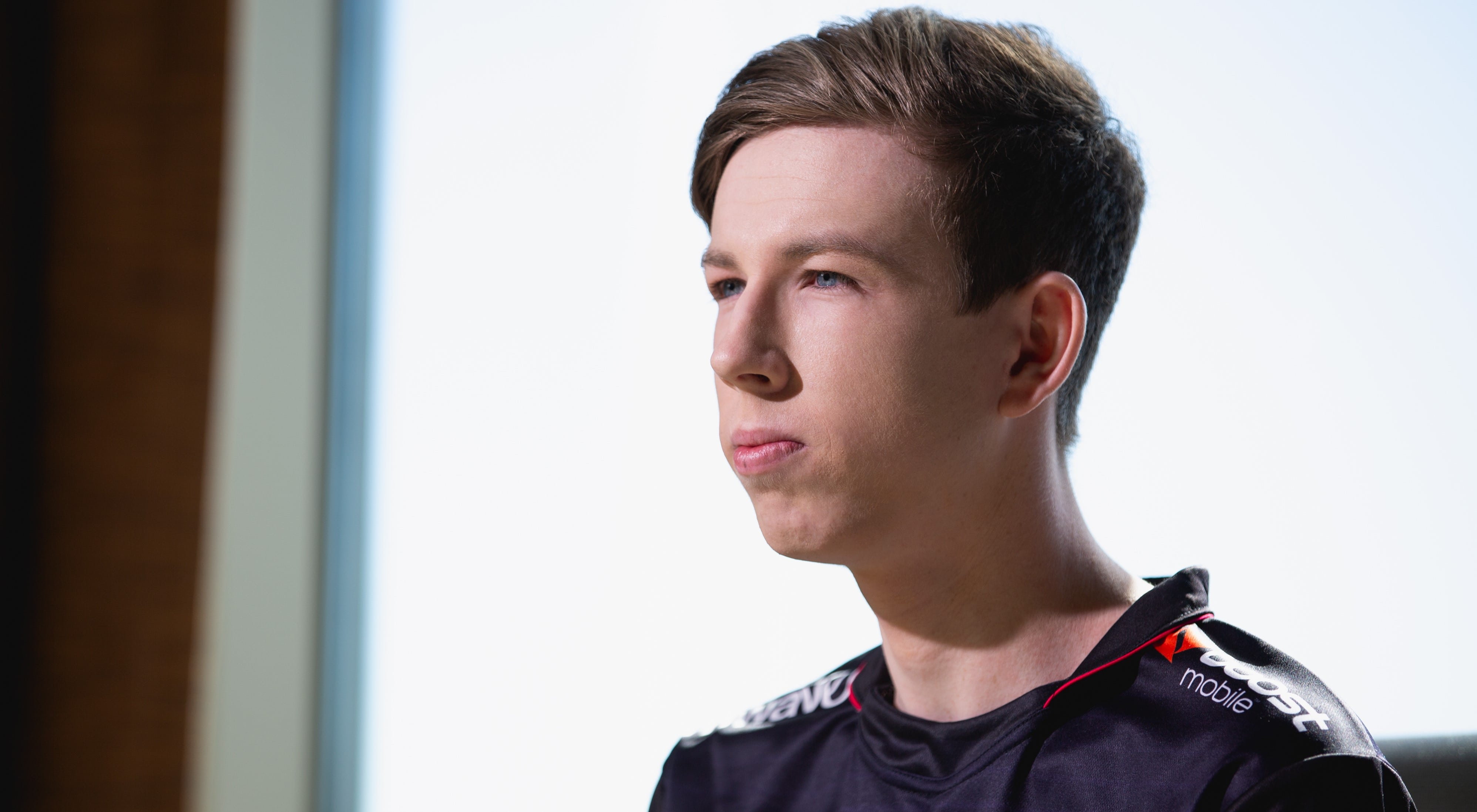 Like other players before him, Drippay found Rocket League to be a game that naturally plugged into his existing interests. "I first got into Rocket League from the PlayStation Store as it was free at the time," says Drippay. "I have played soccer most of my life so I was hooked by the concept of Rocket League straight away." It didn't take much time for him to get on the grind with the objective of becoming the best player he could be. But that kind of drive is only beneficial if there's a clear goal to shoot for. In Drippay's case, he was hoping that he'd be able to turn Rocket League from a hobby into a career.

All it took was one trip to the World Championship for Drippay to realize that this whole 'going pro thing' was an opportunity that could change his entire life. "The first time Rocket League started to get serious for me was when OCE was first brought into the Rocket League Championship Series (RLCS) in Season 3 and I made the World Championship," he recalls. "After playing against the pro players from North America and Europe, it made me realize that I can be just as good as them, if not better, and that's when I knew going pro was a realistic career option." It was an experience that proved to Drippay that the big stage was where he belonged and that he desperately wanted to be counted among the world's best players.
Drippay didn't rest on that experience though. Instead, he used it to drive himself to compete in World Championship after World Championship. It wasn't long before he had built up a reputation as one of Oceania's finest players. "It's a nice feeling to be considered the best player from OCE," says Drippay. "But it's not really something I think about. In the end, I tend to play better when there is pressure, so I don't mind any added pressure." Every time he stepped back onto the stage at the World Championship, Drippay showcased more skill, more determination, and more growth in front of an ever-growing fanbase. Few players are built to withstand that kind of high-pressure environment, but it's a place that Drippay has consistently used to hone his skill set and build his resume.
As Drippay's career and skills continued to evolve, his aim quickly began to change. On top of the endgame of winning a World Championship, Drippay knew that if he wanted to keep growing individually, he needed a change of scenery.
A Journey Abroad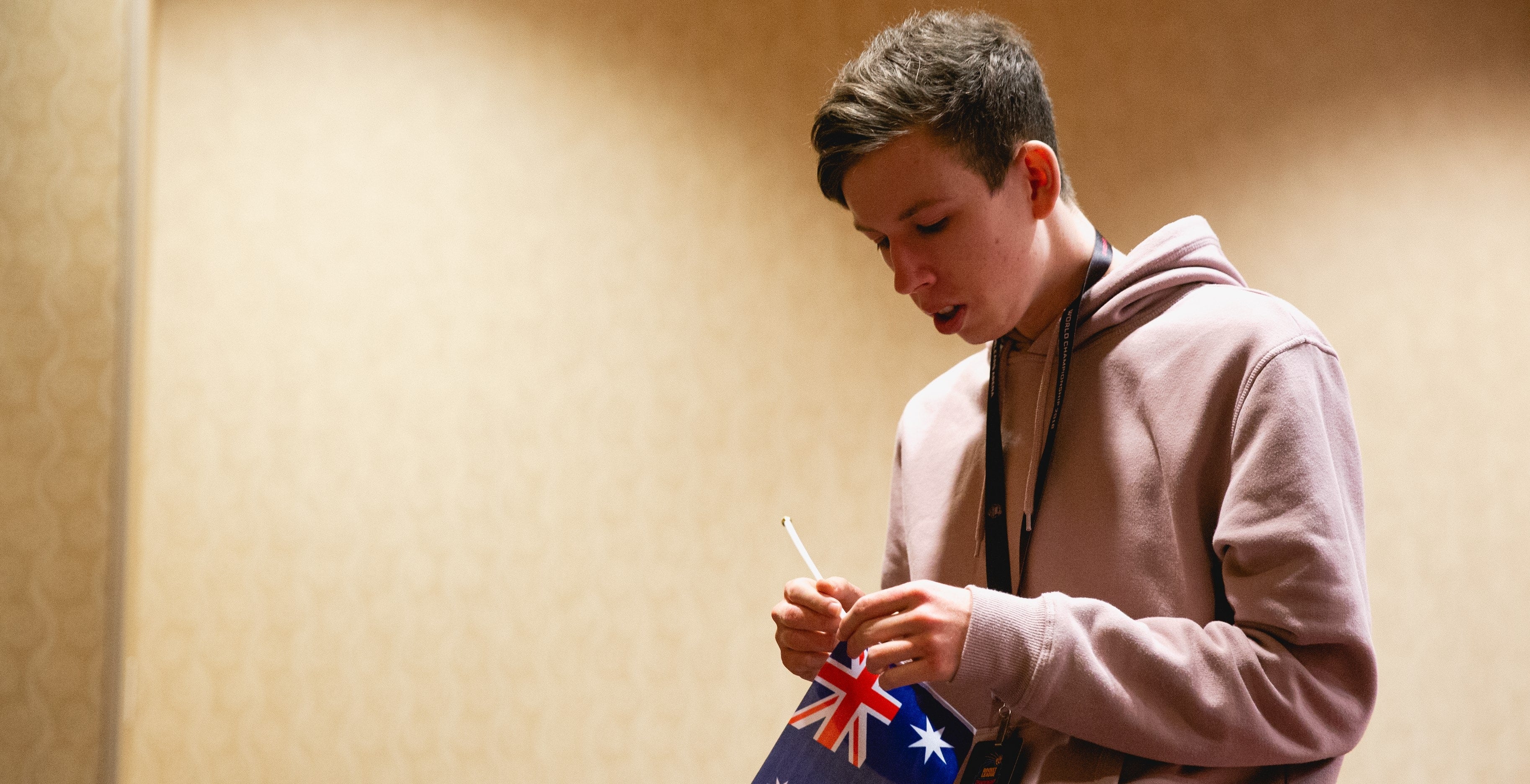 When you're a competitor at the RLCS level, career-defining choices become some of the hardest to make. They can either help build upon your previous successes or prematurely sink your career if you make a slight miscalculation. So, when Drippay began to feel his career stall, he knew he was at a critical crossroads that was make-or-break. "There are disadvantages playing in OCE," admits Drippay. "Most of the disadvantages arise from the small player-base in the region, and mainly the lack of competition and high-level practice."
With his growth reaching a plateau, it wasn't long before Drippay began reexamining his career and what options that were open to him. Little did he — and the Rocket League world at large — know, that he was on the cusp of an historic roster move.
Players like Drippay never stay on the market for long once they've signaled that they're looking for new opportunities. Within months, a new deal was struck and Drippay was on his way to a new organization. Speculation was running hot that Drippay and the Chiefs had parted ways, but where he was headed was anyone's guess. On January 11, 2018, North American squad Evil Geniuses broke the news that they'd signed Drippay to replace departing star Reed "Chicago" Wilen.
Not only was it a massive signing, but it was the first time in Rocket League Esports that a player had transferred to a new region. The news spread like wildfire and it quickly became one of the biggest talking points of the offseason — and that's saying a whole lot. "Being the first cross-region transfer has been amazing," says Drippay. "As many people have said, this has made history and it's insane to be the one to make it."
It was a big move for Evil Geniuses, but it was an even bigger move for Drippay, both figuratively and literally. Joining up with Evil Geniuses meant that Drippay would have to leave everything behind and head out to forge his own path in North America. Even with the massive life changes taken into account, his new challenge was one that Drippay was excited to meet head-on. "I'm not really worried about anything but I will definitely miss my family and friends," he says. "I'm most excited to begin the next step and challenge in my career and just being able to compete in North America."
Even with exciting opportunities on the horizon, Drippay knows that he's leaving behind an amazing part of his life. "It's definitely sad to be leaving my teammates, Torsos and Kamii. It's been insane what we have achieved together and we have made some unforgettable memories along the way," he says. "I hope they continue to find success and I'm sure they will keep smashing it in OCE." With his past fading into the rearview mirror, Drippay is now more focused than ever on the new task at hand: making Evil Geniuses an international threat.
Writing a New Chapter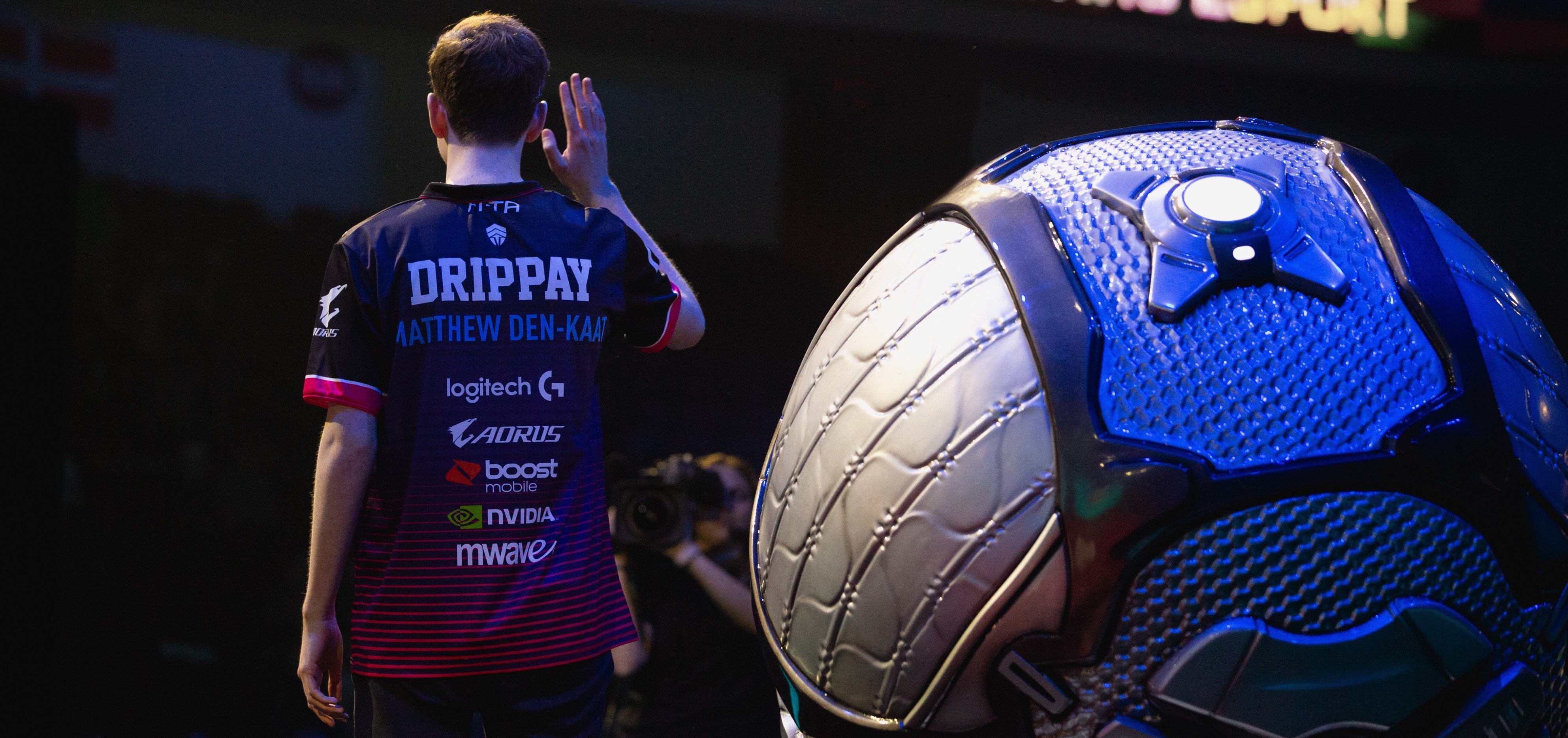 To Drippay, his move to North America represents the next step in his storied career. But for him, just moving regions isn't enough. He wants to be the best there is. "I am holding very high expectations of myself now that I'm playing in North America. I will now get to play against the best teams on a regular basis which will help me get so much better as a player," he says. "Even though the competition is going to be really tough in North America, I am still holding the same expectation for myself of being the best team in the region."

Winning isn't just the expectation he holds for himself. He expects it from his new squad as well. From the short amount of time he's spent with the team, Drippay already has the feeling that he's found something special. "I am very confident in this team. We are all highly experienced players," Drippay says. "I expect that we will achieve a lot of success together and I really feel like we have the potential to win Championships." Drippay, like most professional players, has always had his sights set on the World Championship Trophy. It's a lofty goal, but he feels that by joining up with Evil Geniuses, he's one step closer to realizing it.
That's not to say that there isn't a ton of pressure heading into Season 7. Drippay knows that all eyes are on him to prove that he's worth all of the hype surrounding his transfer. But, it's also an opportunity that he knows he deserves. "I put in a lot of hard work individually and it definitely paid off," he says. "My Season 6 performance definitely gave me the boost I needed to get on people's radars." Drippay's more than just on the radar now, and he's quickly become one of the hottest topics in the Rocket League Esports scene.
That notoriety comes with both positive and negative fan reactions. There's a crowd that believes Drippay has what it takes to excel with his new team, and conversely a more skeptical group that questions if he was truly the right move for Evil Geniuses. Surprisingly, it's the latter that adds the most fuel to Drippay's competitive fire. He's been an underdog his entire career, and he loves nothing more than proving doubters wrong time and time again.
"I do feel like I've got a lot to prove this season but it's not any different from any other season," says Drippay. "Every season at the World Championship, people have underestimated me and I have continued to prove them wrong every time. So, to the people that underestimate me now, I will just continue to prove you wrong."

If you want to keep up with Drippay as he competes for another World Championship berth, make sure to follow him on Twitter!