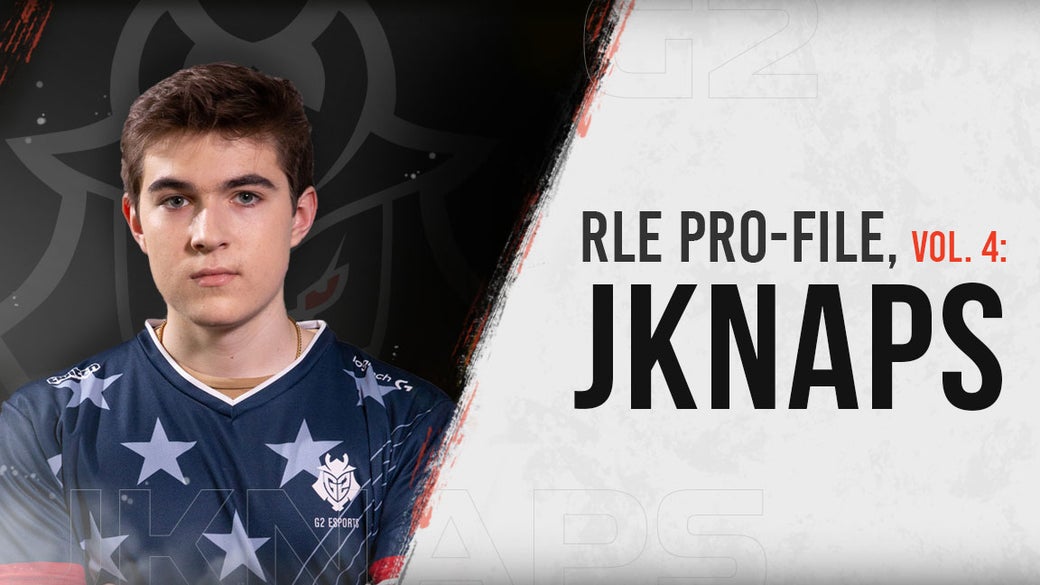 Jacob "JKnaps" Knapman is as well known as he is an enigma. He's simultaneously one of Rocket League's most recognizable pros, while also managing to play his cards close to his chest. From the outside, it may look like an attempt to carefully control his professional image, but in reality, it's a reflection of his reserved personality. It's a wild thought considering the way JKnaps plays is the polar opposite of quiet.
The paradoxical relationship between his demeanor and play style has made him one of the most fascinating players in the professional Rocket League scene. It's a unique trait as a public sports figure, but it's one that's worked out for JKnaps over the course of his career.
From Zero to One Hundred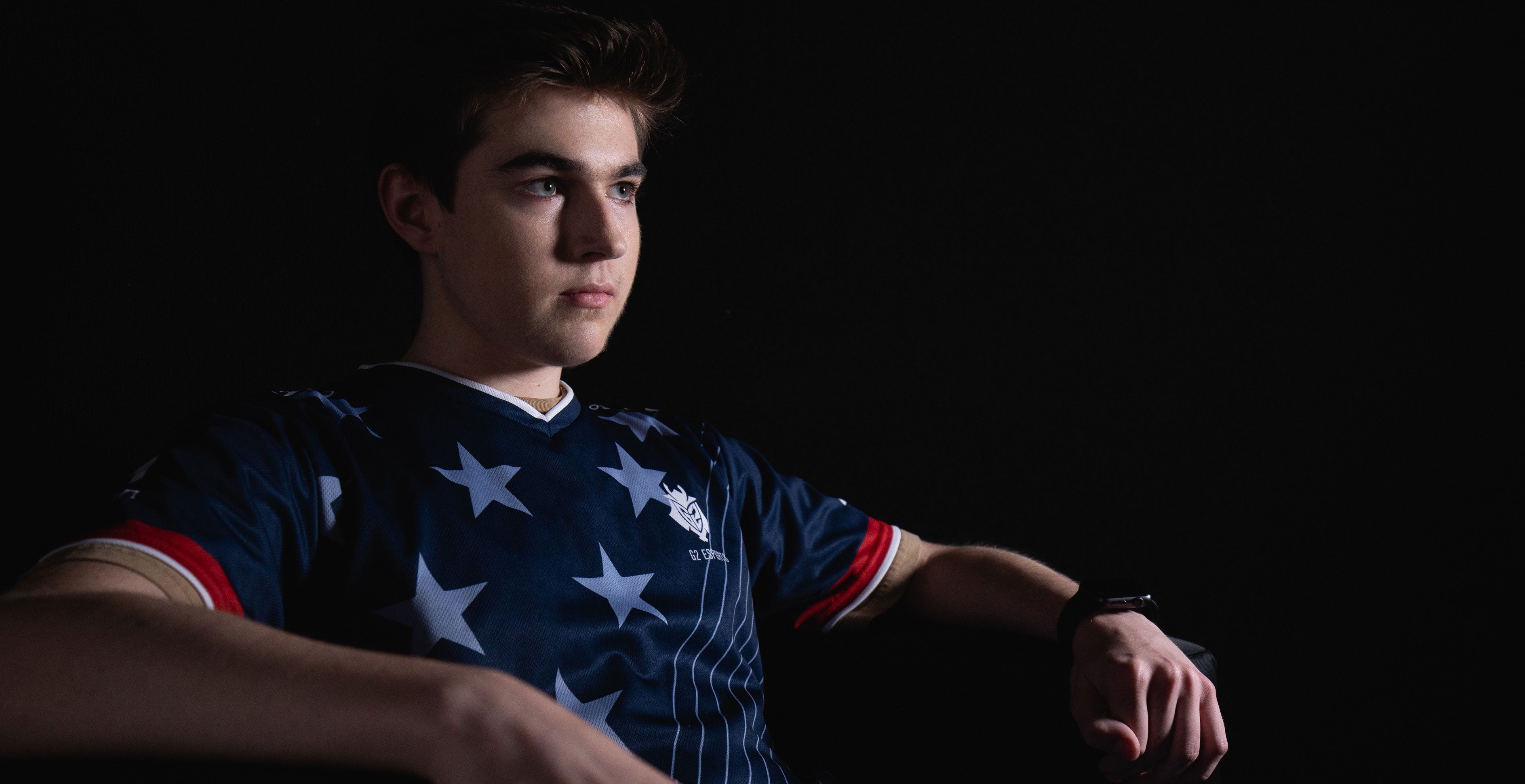 Much like Mariano "SquishyMuffinz" Arruda, JKnaps played FIFA before diving into Rocket League. For JKnaps, it was a transition that felt natural. "I was watching LIRIK and some other big streamers when Rocket League first came out back in July of 2015," says JKnaps. "I only had a PlayStation 4 at the time, so it was a free game I could try out to see if I liked it. Little did I know, I'd be hooked and within months be playing non-stop with my friends. I came from FIFA, so the soccer/football aspect shifted over to Rocket League and it made it easier for me to understand and admire."
As the hours of play started to pile up, JKnaps continued to get better and better. It wasn't long before he started to consider jumping into Rocket League's blossoming professional scene. The push towards pro play came from JKnaps' group of friends. "I had a friend from around where I live who was really into the pro scene and he showed me there was a possibility that this game could be big," he recalls.
While the allure of pro play lies in the glory of victory at the highest level, that type of competitive ecstasy comes with a cost, and that was a lesson that JKnaps learned very quickly. "I had to give up some hobbies like sports, and even stop attending school because of the time I had to put in," reflects JKnaps.
For just about everyone, the risk of putting your life on hold to pursue a passion is a daunting thought. But for JKnaps, it was a way for him to escape an ordinary life that he never wanted. "I was planning on going to university and working a part-time job after high school," he says. "[I'm] very happy I don't have to do so." With pro play squarely in his sights, JKnaps was ready to put in the work to be the best, but not even he could have predicted the huge amount of success — and challenges — that would come his way.

For the Long Haul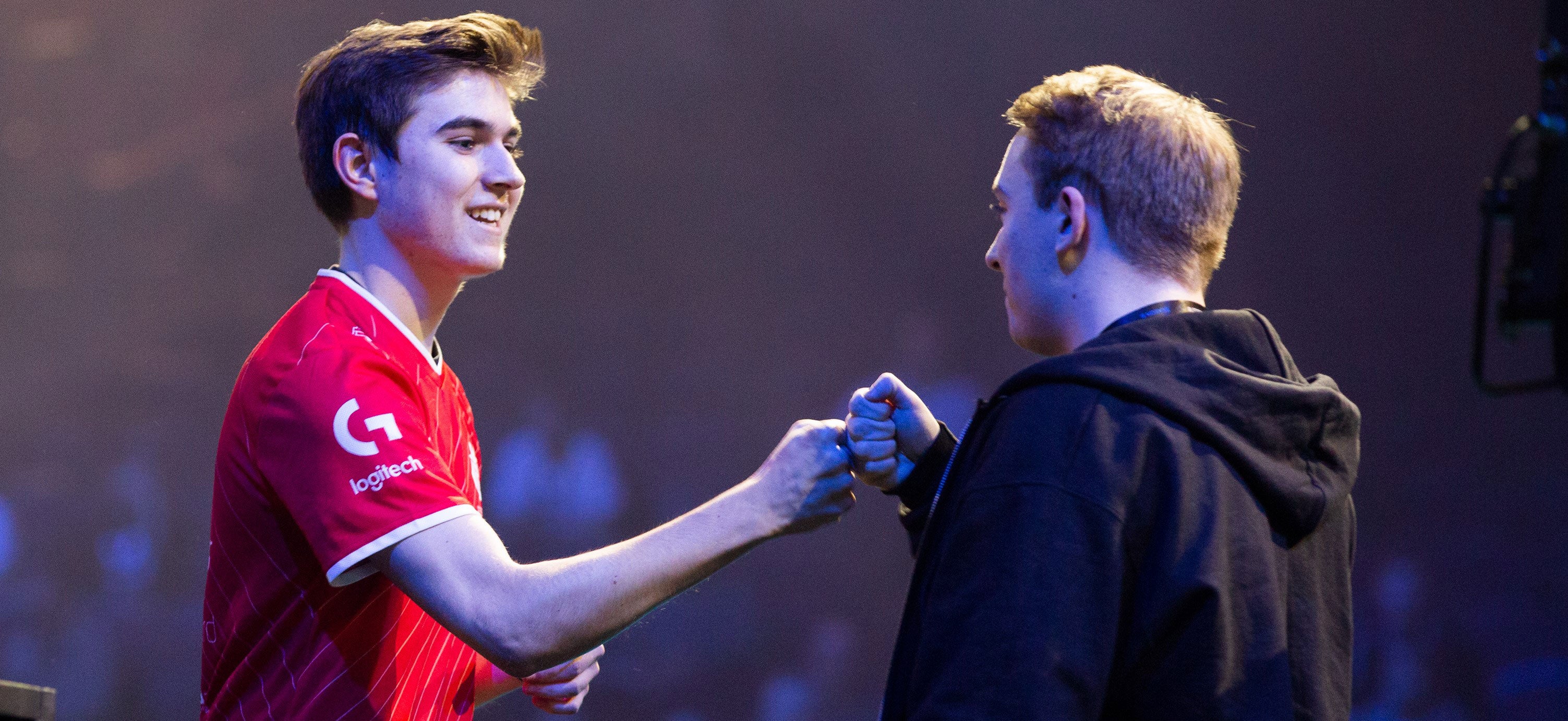 Once JKnaps hit the pro pitch, his high-octane style spoke for itself. The buzz around the scene for this new 'young gun' was palpable. After bouncing between organizations for about a year, JKnaps was closing in on the break of a lifetime.
In February of 2017, JKnaps and Dillon "Rizzo" Rizzo, signed with G2 Esports to play alongside one of Rocket League's biggest names, Cameron "Kronovi" Bills. The trio instantly became a fan-favorite. Their mix of veteran leadership coupled with up-and-coming talent looked like it was destined for success — and fast. Yet, that wasn't how things panned out initially. After a hot start in Season 3 of the Rocket League Championship Series (RLCS), the team quickly fell from grace, eventually being knocked out of World Championship contention.
Following an uncertain offseason, the squad elected to stay together and give it another shot in Season 4. Their perseverance was rewarded with a much stronger finish that they capped off with a respectable performance at the Season 4 World Championship where they earned a fourth-place finish. It was an effort that they followed up by claiming first place in the ELEAGUE Cup 2017: Rocket League, taking down the defending World Champions Gale Force eSports. "Only people who have won a tournament like ELEAGUE will know, it's a feeling like no other," says JKnaps. "It's what you work for every day you log into Rocket League as a pro player." This win, more than any other before it, cemented G2 Esports as one of the scene's best teams.
Their top-form run continued into 2018 with yet another first-place finish. This time, it was in Season 5 of the NA RLCS. With the momentum behind them, hopes were high for G2 as the headed to London for the Season 5 World Championship. Yet, they shocked their fans (and the world) by crashing out of the Season 5 World Championship, failing to win a single match. "Once we got on stage it was like we forgot everything we practiced that season and we just fell apart," recalls JKnaps.
Despite the lackluster finish, G2 Esports re-upped their players with multi-year contracts, seemingly cementing their future for the years ahead. The trio once again performed well domestically, taking home second place in Season 6 of the NA RLCS. But it was the World Championship that was once again their undoing. G2, for the second-straight time, failed to pick up a match win on the biggest competitive stage in Rocket League. It was a morale-crushing showing for JKnaps and company. "The hardest part of being a professional for me is losing. Being a very competitive guy losing is just depressing to me," says JKnaps. "If I'm gonna put all my time into something I want to be the best at it. Although losing gives me motivation to win, it's still one of the worst feelings as a pro player."

It was becoming clear that the chemistry G2 Esports had built their Rocket League reputation on, was fizzling out. A change was on the horizon, but what that change looked like was anyone's guess.
A Change of Pace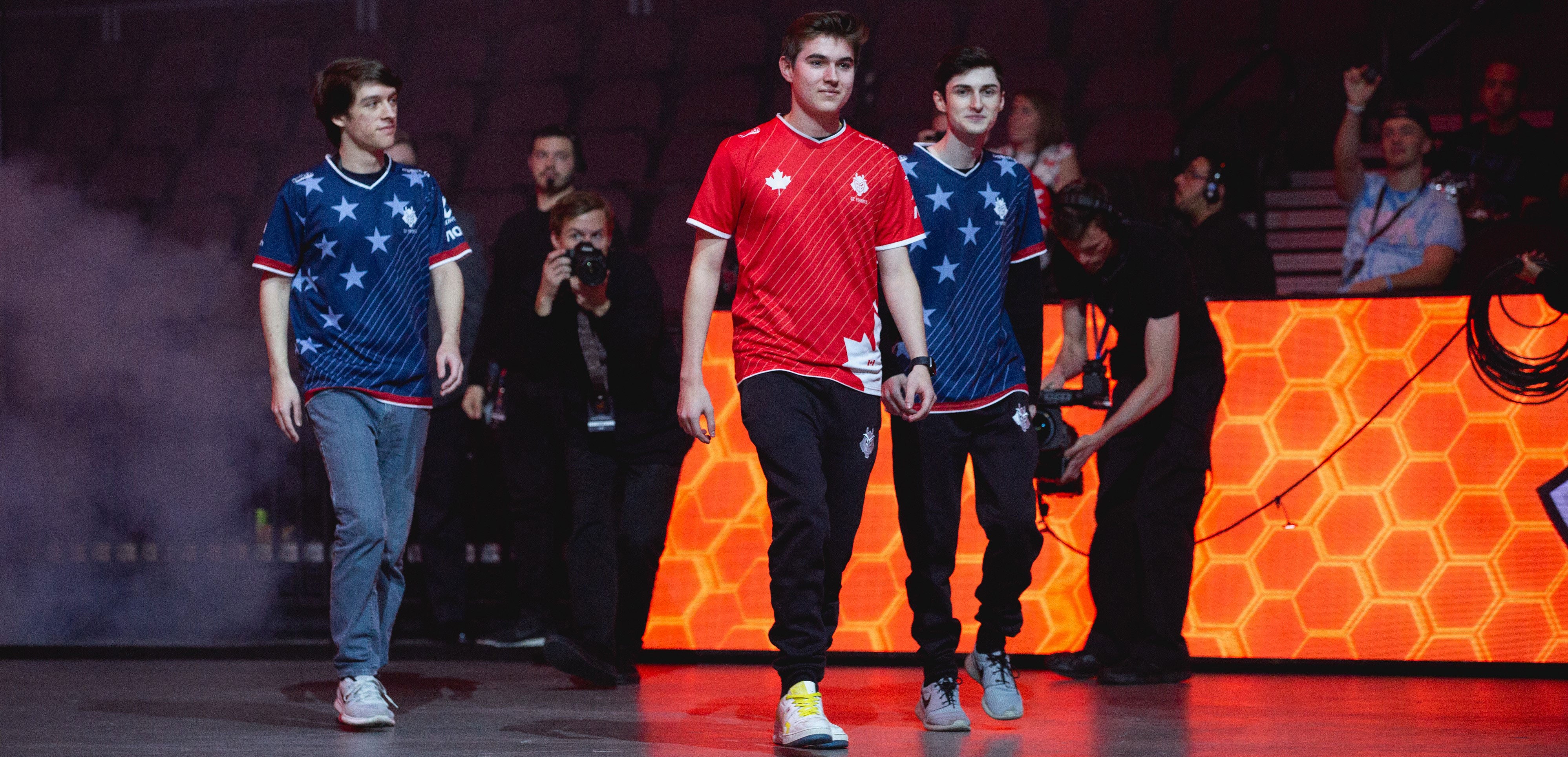 It's no secret: the decision to move on from Kronovi was a massive one. It wasn't something that JKnaps took lightly. The friendship he had developed with his teammate over the years made the decision even more gut-wrenching. "Making a roster move is always a damn hard thing to do, especially when it's with a friend you've been on a team with for over a year," explains JKnaps. "We had a rough 2018 performance-wise and we weren't happy with what we achieved. It was a very hard topic to bring up but something needed to change."

Kronovi's replacement? One of the scene's most talented, young players: Reed "Chicago" Willen. On a quick turnaround, the newly-formed squad blazed through qualifiers for WSOE 4: The Rocket League Showdown, easily punching their tickets to the main event. But just a week later, the team struggled in another set of qualifiers for DreamHack Leipzig 2019. It felt like the JKnaps that won ELEAGUE in 2017 was on the cusp of returning to international form, but all he needed was a bit more time.

As it turns out, that time was closer than anyone expected. In January 2019, the new-look G2 Esports hit the pitch for their first showing at a major event (WSOE 4: The Rocket League Showdown). The results were near-instant. The addition of Chicago seemed to reinvigorate G2, and JKnaps quickly found his form. Playing off of a more free-flowing rotation, JKnaps was able to rekindle his competitive fire that was repeatedly doused by poor international showings. "To finally have a good showing individually and as a team was a really relieving feeling," says JKnaps. "We went almost all of 2018 without beating an RLCS team at LAN, and it was nice to show what this new roster can do even after only playing together for around a month."
Moving Onwards and Upwards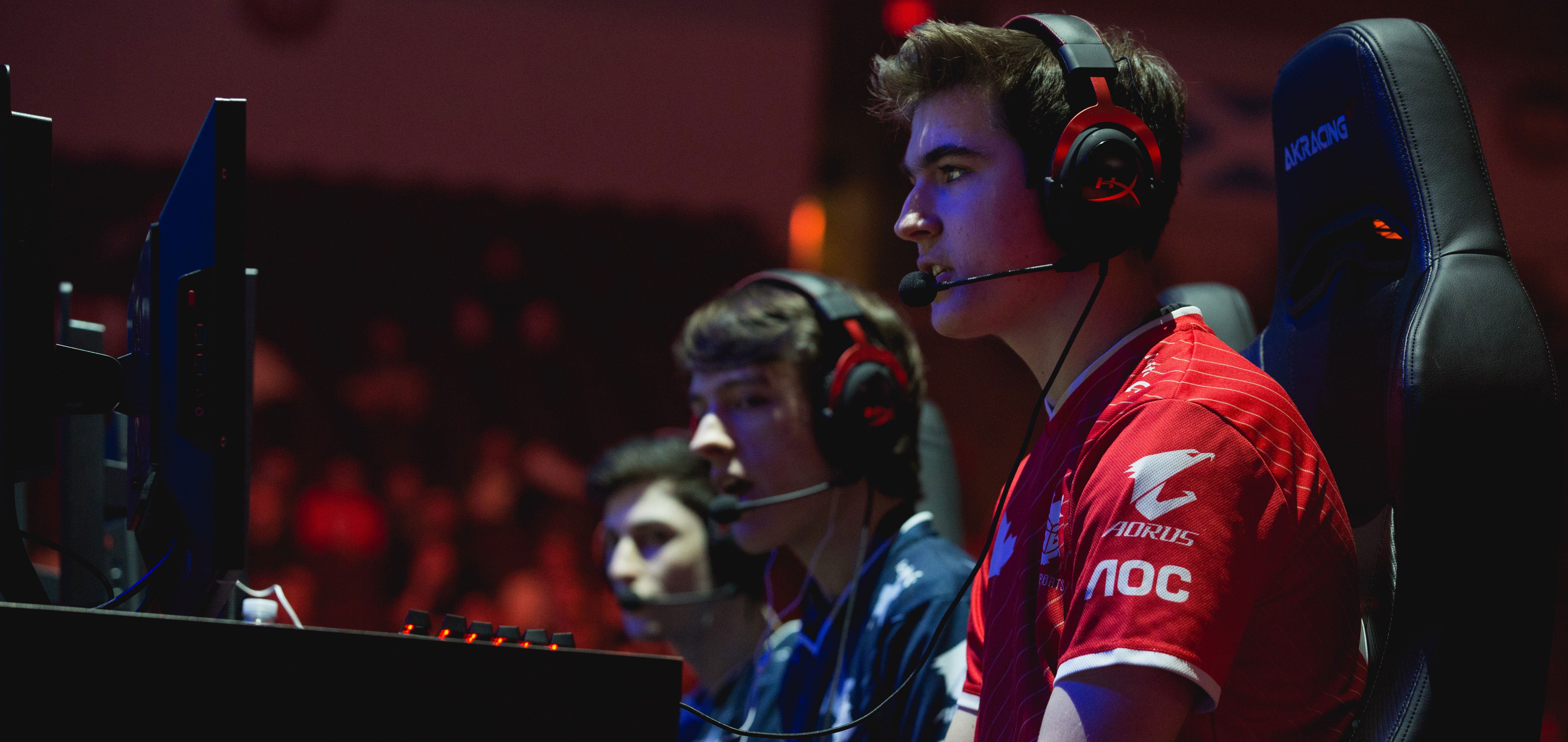 JKnaps knows that one good showing isn't enough and he's committed to growing and learning with his teammates. He's well aware of just how much work consistent results take and that's something that he's focused on at a personal — and team — level. "As a team, we are more focused on day-by-day what we need to do," he says. "It's easy to make smaller goals than to reach for one big one."

Even though he knows that results aren't guaranteed initially, JKnaps is cognizant that the team is working against the clock in order to prove that they're international caliber. "We have a lot of fans who rely on us to perform, and that does bring a lot of pressure," he admits. But pressure is something that JKnaps has dealt with his entire career and he's more assured than ever that this team, and his career, are on the right track. "With all the new roster moves, 2019 is going to be a tougher challenge, but I'm confident in us as a team to succeed this year."
For JKnaps, high expectations and pressure are all par for the course. JKnaps will need both time and patience as he and G2 Esports look to make their mark on the 2019 season. He's taking a measured and optimistic approach, and that speaks to the perseverance that's come to define his career. "There is always a next game, a next tournament," says JKnaps. "It's not over until you give up."

Want to keep up with JKnaps? Follow him on Twitter and be sure to tune in as he and G2 take on some of the top teams in the world at DreamHack Leipzig this weekend!