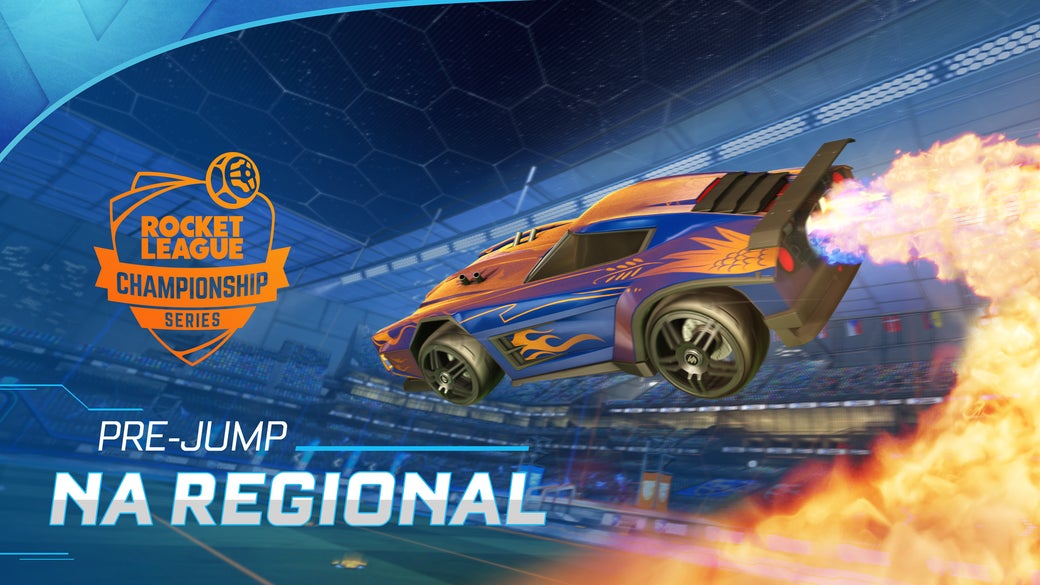 We just wrapped up our second Winter Split European Regional and it was full of upsets, surprises, and heart-pounding Grand Finals. After all the assists were dished and the goals were scored, the Top Blokes took home their first Regional title!
Now, with 2020 coming to a close, we've got one more North American Regional before we put the Rocket League Championship Series (RLCS) X cars in the garage until January 2021. Without further ado, let's dive into the final Pre-Jump of 2020!
A Tale of Two Giants
Both Team Envy and NRG Esports may have made it to the Grand Finals in the first Winter Split North American Regional but their routes to that point couldn't have been more different. Team Envy felt as though they floated through the Upper Bracket, only dropping four games throughout four series played to reach the Grand Finals. Meanwhile, NRG Esports felt like they flew in drifting sideways, Octanes ablaze after battling their way through the Lower Bracket for days on end. One side pristine and nearly untouched, the other was battered, bruised, and still looking for a fight.
What we ended up getting was a series for the ages. In a storybook-style ending, Pierre "Turbopolsa" Silfver ended up scoring the winning goal in a Game 7 overtime. This prevented a bracket reset and cemented Team Envy as one of the best Rocket League teams on the planet. But, that doesn't mean NRG Esports isn't really, really good at Rocket League. After all, they did come within a single goal of resetting the bracket and locking in another Best-of-7 (BO7) with Team Envy. It was one of the best online battles we've ever had in Rocket League Esports, and we may just get another taste of it at some point this weekend.
The Right Move
We've talked a lot about Rogue. Their ups, their downs, and everything in between. It's been quite the journey, but the last North American Regional may have been the breakthrough point for them as a squad. When they let go of Rocket League legend Cameron "Kronovi" Bills, there were understandably a huge number of question marks surrounding that choice. Those question marks got their answer with an electric Third Place overall finish. Who were the only teams to take down Rogue the entire Regional? The two eventual Grand Finalists—Team Envy and NRG Esports. It was their best finish yet during RLCS X and a promising sign of the roster's potential moving forward.
Alexandre "Taroco" Reis Pedrogam had some big shoes to fill, and after shaking off some early jitters, he filled those soles brilliantly. His mechanical abilities were on full display, as Rogue strangled other teams on the pitch with smothering offense. The mechanics weren't just on display in the offensive third of the field either, Taroco proved himself a deft defensive upgrade as well, with Rogue clamping down more tightly on defense than they did previously. For Rogue fans, it was a sign of a bright future. For the team and organization, it was a big sigh of relief. The decision was difficult, but it looks like it's just starting to pay its dividends.
Getting Ghosted
What are we to make of Ghost Gaming? In one of the biggest shocks of the tournament, they took down NRG Esports in the Upper Bracket on the back of a Game 5 overtime rocket from Hunter "LionBlaze" Woitas. They went on to handily take down Alpine Esports before being knocked from the Upper Bracket in a super-close, seven-game series against Team Envy. Once in the Lower Bracket, Ghost Gaming ran into NRG Esports. With vengeance on their minds, NRG Esports eviscerated Ghost Gaming in a 4-0 clap that reminded the world just who the top dogs in North America are. But that left us with one question: Is Ghost Gaming a one-hit wonder or a legit up-and-coming contender?
The real answer is, honestly, that we don't quite know yet. This was our first look at the squad with Jack "mectos" Privitera slotted in. To be fair, the only teams Ghost Gaming lost to were two of the top four teams in North America—Team Envy and NRG Esports. That by itself is an impressive feat. But, like the good scientists we are, we require a bigger sample size to truly gauge just how good this new iteration of Ghost Gaming truly is. This can be said, though: Ghost Gaming has gotten off to one heck of a start. The key will be to turn in another big result this weekend. Otherwise, we'll feel like we've been ghosted.
Don't miss the second North American Winter Split Regional starting this Thursday at 10 a.m. PST (6 p.m. UTC)! Follow us on Twitter to keep up with all the action. We'll see you on the pitch!