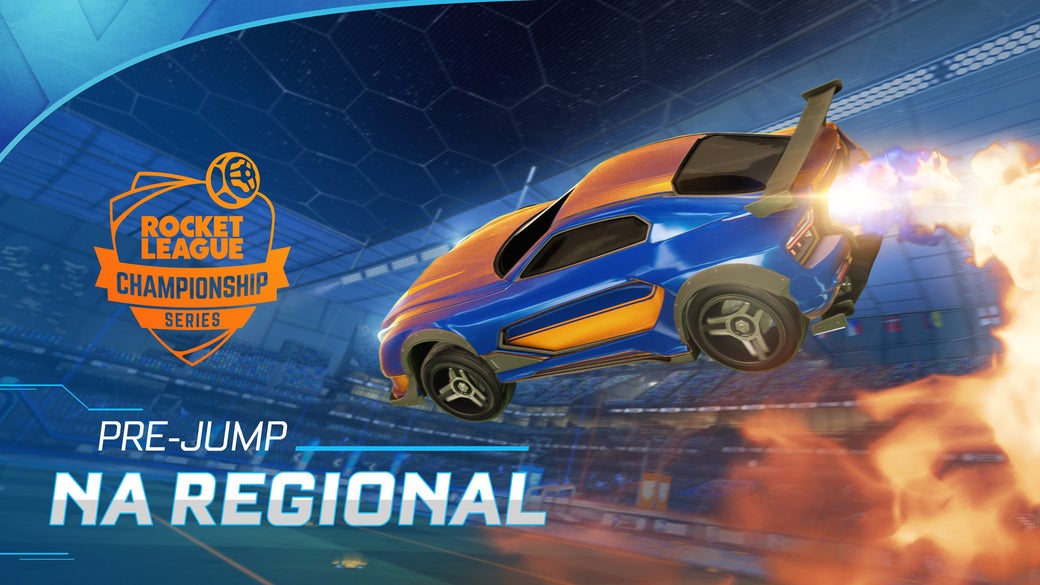 What a weekend of Rocket League Championship Series (RLCS) X action. With the debate of who's better between North America versus Europe picking back up across social media, this was the time for the top North American teams to put their stamp on the region, right? Wrong—at least mostly.
So, what exactly happened last weekend? Let's pre-jump and get you all caught up!
Unexpected Turbulence
On Day 1, two results stood out among all the others. The first being Version1's unlikely 3-2 upset over the reigning North American Fall Split Regional Major champions, Spacestation Gaming. Follow that up with NRG Esports being taken down in another razor-close, full five-game series that ended with Ghost Gaming slotting home an overtime winner to clinch the series. Those two results alone made the Lower Bracket exponentially more treacherous than it already was. As if having one life left wasn't bad enough, finding yourself stuck in a Best-of-5 with either Spacestation or NRG makes the climb out of the Lower Bracket seem nearly impossible.
In what feels like a deadly pincer move, no matter where a losing team is dropped into the Lower Bracket, they will most likely have to run through Spacestation, NRG, or the absolute doomsday scenario—both. Add that onto the danger of other teams like the Kansas City Pioneers or the up-and-coming Susquehanna Soniqs, and you've got yourself an arduous path to the Grand Finals, much less having to bracket reset your opponents if you make it that far. It all shapes up to make this upcoming weekend's Lower Bracket action more explosive than ever. If you want to see what do-or-die Rocket League feels like at the absolute highest level, you should block out Saturday and Sunday on your calendar and strap in for a wild ride.
Smooth Sailing
In the case of the other two members of the current "Big 4," things went just about as expected, if not better than expected. Both teams rattled off perfect 3-0 series to open up their runs through the tournament. Team Envy quickly dispatched BoSF Esports, while G2 Esports made short work of the Susquehanna Soniqs to move on to the Upper Bracket Quarterfinals. G2's series was particularly dominant, as they outscored the Soniqs 9-1 in their clean sweep thrashing.
Both teams now face teams that have picked up considerable steam after winning two series in a row each. Team Envy will play a rejuvenated Pittsburgh Knights roster that notably diced up the Kansas City Pioneers in a clean sweep on their way to the Upper Bracket Quarterfinals. Meanwhile, G2 Esports is squaring off with a surging eUnited squad that made quick 3-1 work of both Down Two Earth and The Peeps. Both match-ups feel like they've got serious upset potential, especially with how the tournament has gone so far. If one, or both, of the remaining Big 4 in the Upper Bracket are sent down to the Lower Bracket, it just makes it that much scarier. It's unlikely that we see either of them in the Lower Bracket until later in the tournament, but as we saw last weekend, anything can happen.
New Looks, New Results?
One of the most anticipated Upper Bracket Quarterfinal matches is between two new-look teams: Rogue and Version1. After both had underwhelming placements during the Fall Split, each team went back to the drawing board. Version1 signed mechanical wizard Robert "Comm" Kyser and dropped Alexandre "AxB" Bellemare, while Rogue dropped Rocket League Esports legend Cameron "Kronovi" Bills and picked up Alexandre "Taroco" Reis Pedrogam. The very early results are in and all three were dubs (two for Version1 and one for Rogue). Version1's aforementioned victory over Spacestation Gaming seemingly makes them a bonafide threat, while Rogue's steady-handed 3-1 win over XSET Gaming got them started on the right foot.
Now, both are to meet with a spot in the Upper Bracket Semifinals on the line. Now it's time for Rogue and Version1 to prove that their promising early results are more than just flashes in the Winter Split pan. Yet, only one can leave victorious, while the other will have to scrape and claw their way out of a terrifyingly competitive Lower Bracket. It feels like both team's Winter Split momentum is at stake, and that this match could set either one on a course to the top of North American Rocket League. The chips are on the table, and both Rogue and Version1 are all-in. Whoever comes out of this match the victor will make a statement to the rest of North America that'll read simply: We're here, and we're ready.
Don't miss the epic conclusion of the first North American RLCS X Winter Split Regional, airing on Saturday and Sunday starting at 10 a.m. PST (6 p.m. UTC) on Twitch and YouTube. Make sure to follow us on Twitter so you don't miss a thing. We'll see you this weekend!