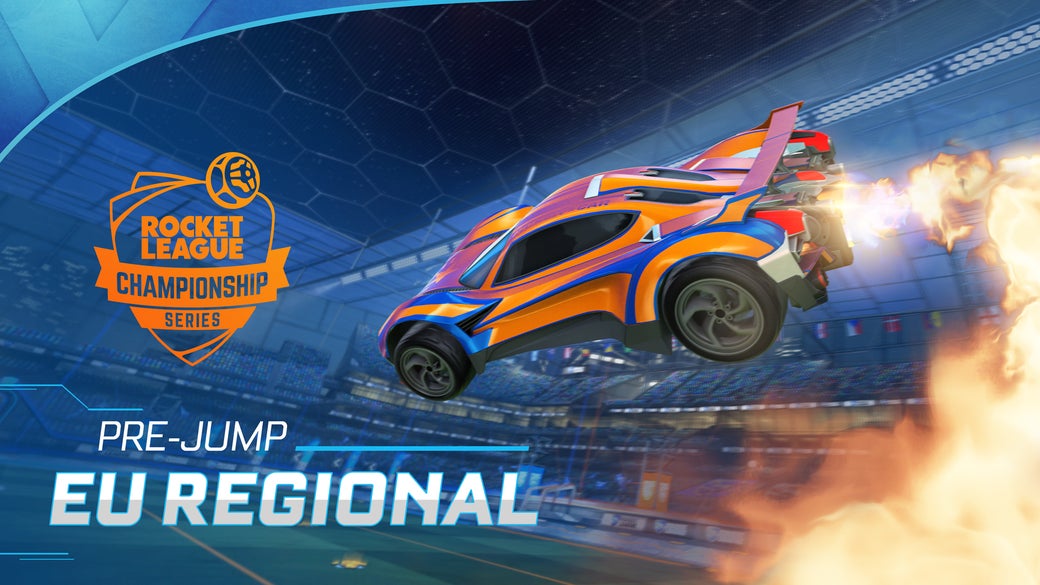 After a well-earned holiday break, the best European Rocket League players are back and ready to hit the pitch for their final Regional Event of the Rocket League Championship Series (RLCS) X Winter Split!
Since some extra time has passed since the last European Regional, let's take a look back at some of the biggest stories heading into this weekend's action.
The Toppest Blokes
For the Top Blokes, a European Regional title felt like a bit of an unattainable objective. They came close so many times that the prevailing thought was, of course, that they'd come up just shy once more. That wasn't the case this time. After dispatching European giants, Team BDS, in the Upper Bracket, the Top Blokes were indubitably the team to beat in the Grand Finals. An upset win over Team BDS in the Lower Bracket would see Team Queso meeting the Top Blokes at the final stage of the tournament, but the cheesy upsets would end there. The Top Blokes realized their goal of a European Regional win with an intense 4-3 victory in the Grand Finals. They could finally breathe one big sigh of relief and take a much-needed break while basking in their glory till 2021.
Now it's 2021, and it's time to defend the title. Nobody's reasonably expecting them to actually defend it. After all, Europe is completely stacked with talent. Not to mention the fact that a rejuvenated Team BDS will be on the hunt for a victory served with a side of vengeance. But, that would make back-to-back titles all the sweeter if the Top Blokes could pull it off. Heck, it'd make for one of the biggest stories of the year in Rocket League Esports. Top Blokes took a break over the holiday season, so they'll need to get reattuned with the pitch if they want a real shot at going back-to-back. Regardless, they've finally broken through to become Regional Champions, who's to say they can't do it again?
New Year, New Dignitas?
If you're a Dignitas fan, 2020 was a tumultuous year. Roster changes, underwhelming results, and uncertainty plagued the once-dominant European giant. After Maurice "Yukeo" Weihs was dropped in favor of up-and-coming talent Jack "ApparentlyJack" Benton, fans were ready for another adjustment period as the roster learned to work together with one another. But, in a non-Dignitas fashion, it seems that the team may be ready to rock and roll much sooner than expected.
At the end of 2020, Dignitas swooped into the Rocket League Summit 2 and took first place with a 4-2 Grand Finals victory over Vodafone Giants. They carried that momentum all the way into the new year, taking first place in the third Winter Split installment of the RLCS: The Grid. They did so in dominant fashion, taking down Galaxy Racer, Top Blokes, Guild Esports, and Team Endpoint on their way through the Playoff Bracket. Their win over Guild Esports? A perfect sweep. The tournament was an electrifying look at the potential of this new Dignitas roster. It's a new year and Dignitas is off to a scorching start. Will they blaze their way to a Regional title? We're about to find out.
Getting Back Up
Over the course of RLCS X, Team BDS has looked nearly unstoppable. Out of six total tournaments so far, Team BDS has won four of them. A run of dominance like that is nearly unheard of at the top of competitive Rocket League, yet Team BDS has continued to turn in big results week in and week out. That made it a surprise to see them fall in back-to-back series and take third place in the final European Regional of 2020, not even making an appearance in the Grand Finals. It feels a bit weird to peg a quality third-place finish as bad, but when you've literally set the bar at "Championship or bust," it's hard not to feel let down just a touch.
With all that being said, even the best teams on the planet can falter sometimes. In an ultra-competitive environment like the RLCS, that's kind of become the expectation. For Team BDS, though, they're going to be putting all their effort into righting the ship. They've got history on their side as well. Throughout the entirety of RLCS X, Team BDS hasn't gone more than one tournament without placing first. And if we're to learn the lessons that history teaches, Team BDS should be taking the Regional title back for themselves by next Sunday. Can anyone stop them on their ascendancy back to the throne? Only one way to find out.
Be sure to tune in to the European Regional on Saturday and Sunday at 8 a.m. PST (4 p.m. UTC) on Twitch and YouTube! Don't forget to follow us on Twitter for all things Rocket League Esports. We'll see you on the pitch!