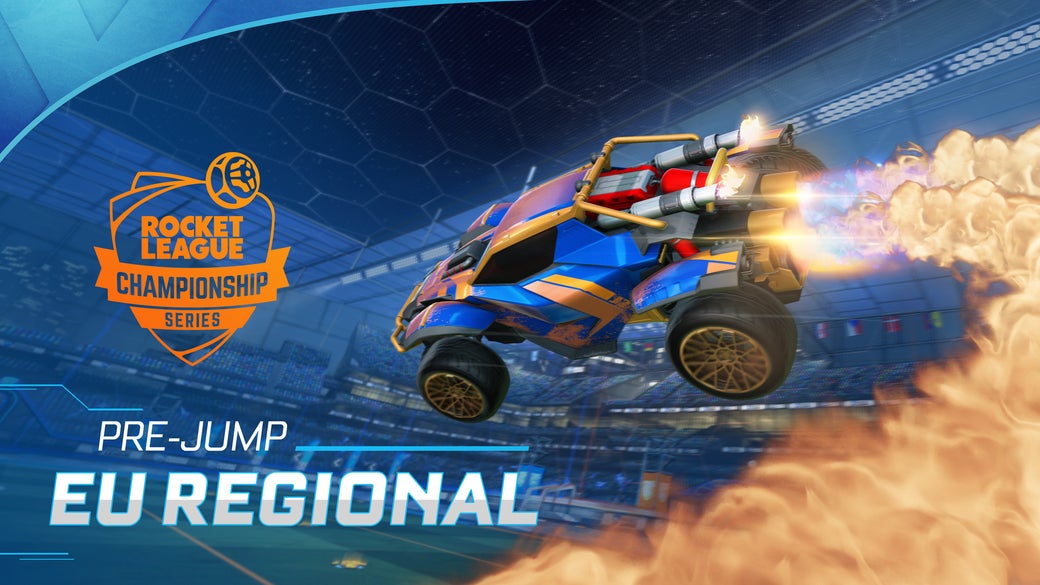 What a weekend we just had. If you missed the Grand Finals of the first North American Regional go back and watch it, right now! It was easily one of the greatest series of the year, if not in all of Rocket League Esports. So, the second European Rocket League Championship Series (RLCS) X Regional has a lot to live up to, but the teams are most certainly up to the task.
Without further ado, let's dive into the big stories and things to watch for this upcoming weekend.
Can Anyone Stop BDS?
The answer at this point feels like a pretty resounding no. Throughout the entirety of RLCS X so far, Team BDS has won four out of the five events they've been a part of. To put that into perspective, they straight-up win 80% of the biggest, most competitive European Rocket League events. Firstly, that win percentage is absolutely disgusting. Secondly, these victories come against some of the greatest teams on the planet: Renault Vitality, Top Blokes, Vodafone Giants, and many more. They've moved on from the "Is this a fluke?" conversation straight into the "Is Team BDS a dynasty?" question.

The one knock that detractors may bring up is that Team BDS is proven only in online events and that once in-person events return they may get exposed. While that is a fair potential criticism (we have no way of actually knowing yet), it's undeniable just how good Team BDS has been. Their speed, quick decision making, and lethal offensive ability puts them on a clearly higher level than their other European contemporaries. And in an age of online-only competition due to the ongoing global pandemic, Team BDS is the unquestioned favorite every single time they hit the pitch. The question remains: If the other top teams in the European RLCS can't beat Team BDS, who will?
Out of This World
Galaxy Racer feels like one of the best-kept secrets in all of Rocket League Esports. The trio composed of Dylan "eekso" Pickering, Mitchell "Mittaen" Driessen, and Ario "arju" Berdin have started to turn in some seriously impressive results. As one of the few teams to push Team BDS to the brink (Galaxy Racer lost in a Game 7 overtime in the Semifinals of the European Fall Major), they've still managed to continue to fly under the radar of most fans. That's most likely because they're a team that has to qualify for each Regional Event through the Open Qualifiers. But, as they continue to qualify for events and perform well in RLCS: The Grid, it's only a matter of time before they start turning more heads.

While their 9th-12th Place finish wasn't anything to write home about in the first Winter Split Regional, their overall consistency as a team has sneakily made them one of the top teams in Europe. While teams around them on the leaderboards have had fluctuating results, Galaxy Racer have stayed relatively consistent, with their best result coming during the European Fall Split Regional Major with a 3rd-4th Place placement. They're currently sitting in 6th Place in Europe, which, if the season ended today, would qualify them for the Rocket League World Championship. With a runner-up finish in last week's Grid, Galaxy Racer seem like they're on point and ready to make a splash during this weekend's Regional. For a team that's managed to fly stealth this season, this weekend could very well be the time that Galaxy Racer truly announce themselves to the world. We'll just have to wait and see.
A Breath of Life
The story of Oxygen Esports continues to be a fascinating one. After a completely underwhelming Fall Split, there was speculation that the roster in its current form wasn't going to be around much longer. But, that wasn't to be the case, as the team opted to stay the course and give themselves another Split to get things figured out. That's why their first outing this Split felt like such a resounding success. Even though they placed 5th-6th Place, there were a few key differences that made this event feel better than any they've had so far.
First off, they took care of business against teams they were expected to. This was a pain point for the team during the Fall Split, as they took puzzling losses to teams that had no business competing with them, at least on paper. This time around, Oxygen dispatched Stealth7 Esports, Team Endpoint, and Team Queso (the last two are ahead of Oxygen on the Leaderboard) before running into two formidable opponents in Team BDS and Top Blokes. Oxygen ended up taking back-to-back losses, but because of their steady early performances earlier in the event, they had already guaranteed themselves their best finish yet in any Regional Event. It's still not the top-four form that fans expected when the roster was announced, but it's a good start. Better late than never, as the saying goes.
Don't miss the second Winter Split European Regional Event happening from December 3-6 at 8 a.m. PST (4 p.m. UTC) on Twitch and YouTube. Make sure to follow us on Twitter to keep up with the action all weekend long. We'll see you on Thursday!