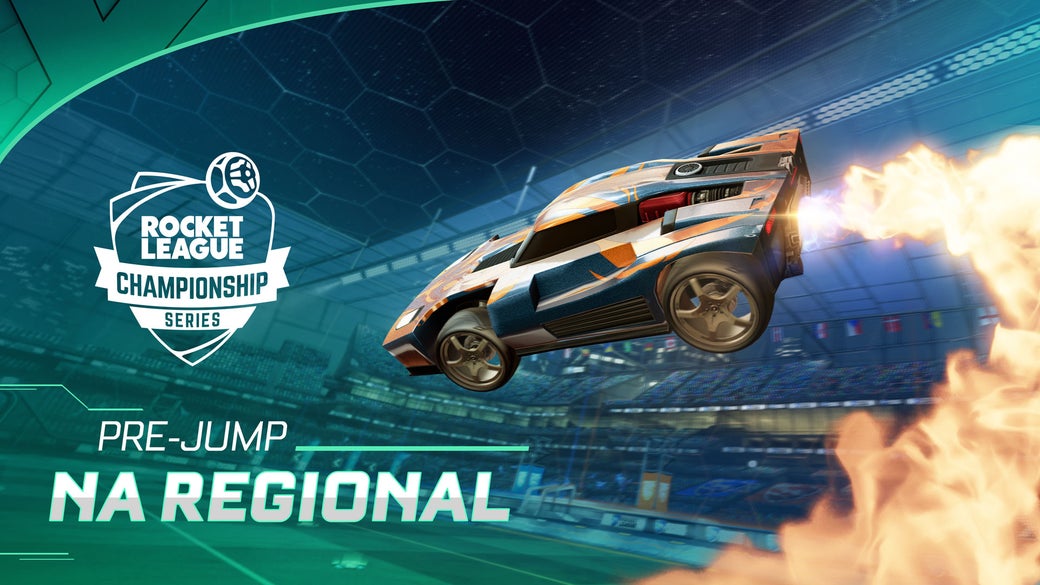 The first North American Spring Split Regional Event, dubbed the Verizon 5G Ultra Cup, was full of upsets, surprises, and siiick plays. At the end of the day, Rogue emerged victorious again for their second Regional Event win. The topsy-turvy tournament set the stage perfectly for an exciting follow up as we look toward this weekend's action.
So, let's hit the biggest storylines before the best teams in North America take to the pitch with $100,000 on the line.
Turning the Page
Rocket League can be an emotional game. Whether it's Justin "jstn." Morale's zero-second stunner at the Season 5 Rocket League World Championship or Garrett "GarrettG" Gordon's reaction when his team scaled the Season 8 Rocket League World Championship summit, Rocket League has created countless memorable moments. But some of those moments aren't created on the pitch. Sometimes, it's what happens when a memorable player parks the Fennec in the garage for the final time. When Dillon "Rizzo" Rizzo announced his retirement and that the first North American Spring Split Regional would likely be his last time playing competitively, the Rocket League Esports community was rightfully mournful. As one of the most iconic Rocket League players to ever pick up a controller, Rizzo's retirement felt like a collective community gut punch. Yet, from the ashes of what once was, new things are given room to grow.
Enter Andres "dreaz" Jordan, the 15-year-old upcoming star that'll be playing alongside Jacob "JKnaps" Knapman and Reed "Chicago" Wilen. His quickness and play style seems to have re-sparked G2 Esports' competitive spark. With a 10-2 overall match score throughout RLCS: The Grid so far, G2 Esports are looking legit, but playing that well at a Regional Event is a completely different task. With points, money, and leaderboard placement on the line, all the top teams in North America will be in sweat mode. Replacing a legend like Rizzo is an insanely tall task for dreaz, but if he wants to start tackling that challenge, it begins in earnest here. If he can elevate G2 Esports to their first Regional Event victory in Rocket League Championship Series (RLCS) X, it'll speak volumes about what the young up-and-comer can do. The path ahead is filled with challenges, adversity, and chances to shine. It's time to see if dreaz has got what it takes to step up.
Not Just a FaZe
If you missed FaZe Clan entering Rocket League Esports for the first time, you should get caught up. The announcement caught fans, and some of the talent (we're looking at you, WavePunk), off guard. It was even more special because operation #PickUpThePeeps finally got the storybook ending that it deserved. Or did it?
FaZe Clan picking up The Peeps was just the first step on the journey. The trio of Jirair "Gyro." Papazian, Austin "AYYJAYY" Aebi, and Braxton "Allushin" Lagarec went from playing to get signed, to playing for one of the most recognizable esports organizations on the planet. Now they've got the FaZe name to live up to, and that means whatever expectations that were on their shoulders previously are now much, much heavier. It's one thing playing as a member of The Peeps, and a whole other thing to have millions of FaZe fans watching your every result.
FaZe Clan is hanging on precariously to 5th Place on the North American RLCS X Leaderboard. They sit just 20 points ahead of G2 Esports in 6th Place and an unsettling 90 points over 7th Place Kansas City Pioneers. As if the pressure of being picked up by FaZe wasn't enough, it's now time for the team to fight to stay in the top six. Teams below them are hungry for upsets, while teams above them are looking to cement their success and stake their claim on the leaderboard. Success and failure hang dangerously in the balance. Everything feels like it's riding on FaZe's performance this weekend. No pressure
Best In the World?
In case you've been living under a rock the past couple of months, let us get you caught up quickly on one of the biggest Rocket League Esports stories in the world right now: Jason "Firstkiller" Corral is really, really good at Rocket League. Many are saying that he's the best player in the world at the moment, and it's hard to argue that considering he's been instrumental in Rogue winning two out of the last three RLCS X tournaments in North America.
His opponents call him dangerous, unpredictable, and something of a Rocket League genius. While he probably looks something more like the chosen one to Rogue fans who've been relegated just outside of top North American Rocket League for far too long. Love him or hate him, you have to respect him. There's no other player in the world that's got a play style quite like his and until other top players can get a read on him, Firstkiller will continue to be the offensive machine (or enigma depending on your take) that Rogue needs to add to their recent run of RLCS X dominance. That's about all there is to it. Firstkiller is insanely good and that means this weekend's going to be fun to watch. Buckle up, it's time for another few days of Firstkiller fireworks.
Make sure to tune in this Friday, Saturday, and Sunday at 10 a.m. PDT (5 p.m. UTC) on Twitch and YouTube for the second North American RLCS X Spring Split Regional Event. Don't forget to follow us on Twitter to keep up with everything Rocket League Esports. We'll see you on game day!