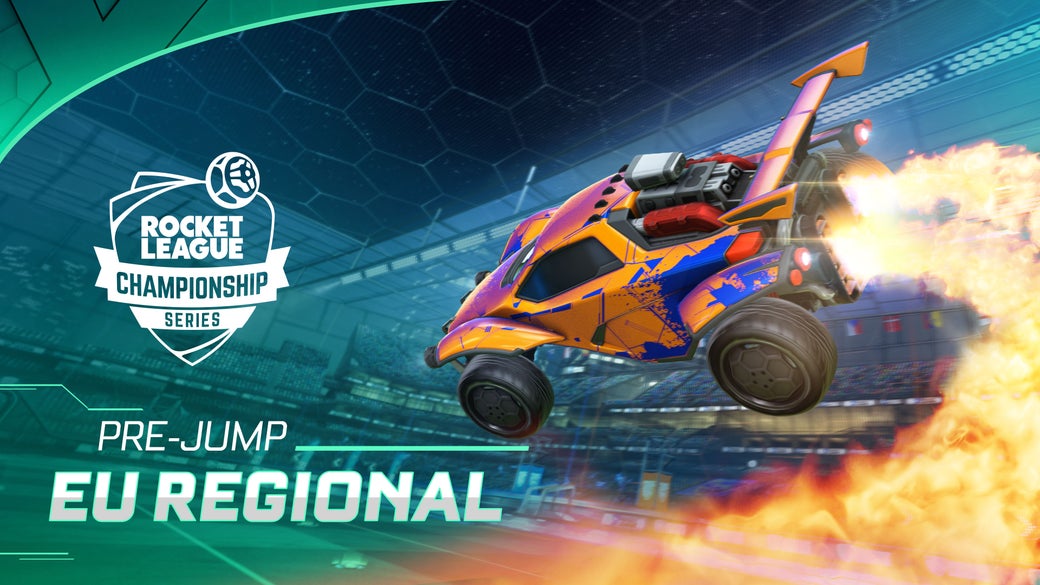 It's finally here! The Rocket League Championship Series (RLCS) X Spring Split is about to kick off in Europe with the split's first Regional Event. Let's get caught up on some of Europe's biggest storylines before we hit the pitch this weekend!
Winning, Winning, and More Winning
If we told you that Team BDS won again, would you believe us? Well, it's time to start believing, if you're not already. Team BDS is the real deal, and in this online age of Rocket League Esports, they are the elite of the elite. There's no other team in RLCS X that eclipses the level of success that Team BDS has earned. That beckons the question: Who's going to be able to stop them this Split?
First it was the Swiss format, which they conquered with ease. Then it was double-elimination, which Team BDS cut down, winning three out of four tournaments during the Winter Split. It's hard to imagine a world where they don't achieve a similar level of success during the Spring Split. They haven't slowed down, and no other team in Europe seems to be able to consistently reach the level of form required to even scratch the armor of Team BDS. The inevitable feels like it'll come to pass, and this time around, it's more a question of whether or not Team BDS will win everything instead of just three of four tournaments. Time to sit back, grab some popcorn, and watch one of the most dominant teams in Rocket League history teach us how it's done.
To the Stars
After an up-and-down tenure with Triple Trouble, Daniel "Bluey" Bluett made his way to the Galaxy Racer roster for the Spring Split, replacing Dylan "eekso" Pickering. Bluey was a star playmaker on teams such as PSG Esports and Barça Esports before landing with Triple Trouble in early 2020. With Bluey on the roster, the team saw just about as much success as they did failure. They weren't bad by any stretch, but the team never quite felt like it reached its full potential. After giving it over a year of trying, it felt like only a matter of time before the former European RLCS MVP would try his luck somewhere else.
That somewhere else ended up being Galaxy Racer. A fairly dangerous team in their own right before adding Bluey, they're hoping that this roster move can help propel them to the moon and beyond. While eekso certainly is a loss on the offensive half of the pitch, Bluey should have no problem picking up right where he left off, while also bringing a ton of veteran experience to a young Galaxy Racer squad. Galaxy Racer currently sits in 7th Place on the European RLCS X Leaderboard. With solid performances in the Spring Split, they could easily leap frog up the Leaderboard, as they sit only ten points behind Guild Esports and 130 points back from Dignitas. Galaxy Racer is hoping that Bluey ignites their boosters and sends them rocketing past the competition. If he can find his Season 8 MVP form, maybe their Spring Split will be out of this world.
Making a Comeback
It feels like it's been forever since we talked about the once-wunderkid Kyle "Scrub Killa" Robertson. He's been on quite a journey after his World Championship win back in RLCS Season 7. Since being released by Team Vitality following their 2nd Place finish at the Season 8 Rocket League World Championship, Scrub Killa has found himself on three different teams: mousesports, Guild Esports, and now, Team Singularity. For a player once hailed as the next evolution of Rocket League Esports, it's been a very unexpected plateau in performance.
With such a dazzling start to his career, and all the talent in the world to back it up, leading a team currently sitting in 11th Place on the European RLCS X Leaderboard isn't the stellar second chapter that many were expecting from the Scotsman's career. But it's not too late for Scrub Killa to pick back up where he left off and reassert himself as an elite European player. His team has a long way to climb on the Leaderboard, but what better way to show you're back than to will your way to victory for each and every rung on the ladder back up to stardom? Scrub Killa and company certainly have a long way to go, but like the Splits that have come before it, the Spring Split offers new challenges and, of course, another shot to prove yourself. Let's see if Scrub Killa can seize the opportunity before him.
Make sure to tune in to team streams on March 11 at 10 a.m. PT (6 p.m. UTC), then to the official Twitch and YouTube channels on March 12, 13, and 14 at 8 a.m. PT (3/4 p.m. UTC) for the first European Spring Split Regional Event! Remember that the Spring Split features a new format, and you can get more info here. We'll see you on game day!