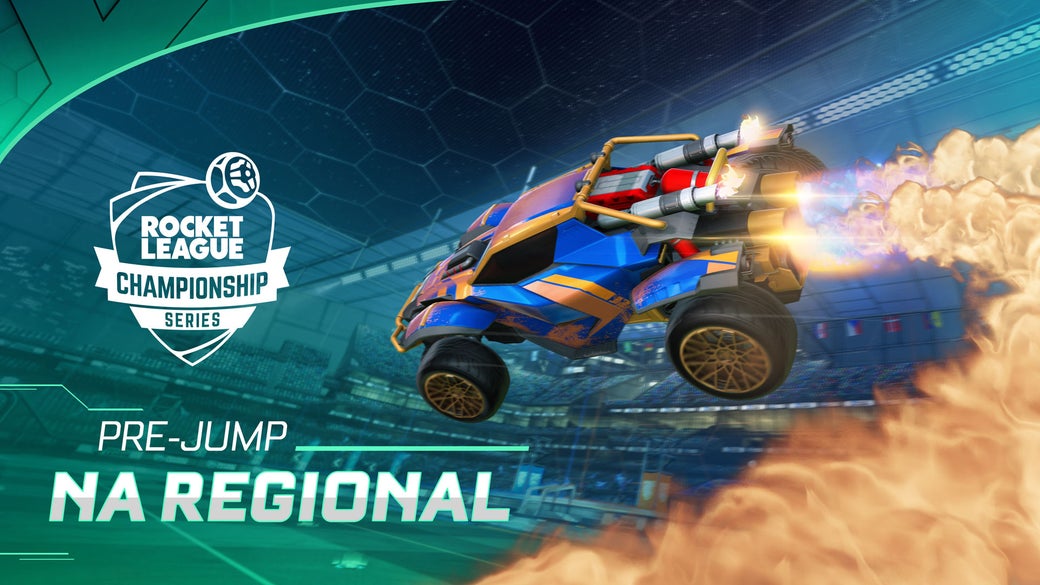 Another European Regional Event and yet another Team BDS victory. Now it's time for the first North American Rocket League Championship Series (RLCS) X Spring Split Regional Event (now dubbed the Verizon 5G Ultra Cup), and the line between the best teams is much blurrier. NRG Esports may have taken home the win at the North American Winter Split Major, but they were the third different team to win the last three North American events.
The Verizon 5G Ultra Cup truly feels up for grabs. So, let's dive into the stories that could define the tournament.
NRG On Top
While not a surprising result in the least, it certainly is a vindicating one. NRG Esports is a roster that's built to win. The trio of Justin "jstn." Morales, Garrett "GarrettG" Gordon, and Mariano "Squishy" Arruda are all legends in North American Rocket League, each having World Championship wins under their belts. In short, this roster is absolutely stacked.
So, when NRG Esports rose up to claim the win at the Winter Split Major, it was hype as all get-out, but it was also a relief to the squad. They did what they were built to do, and their trophy cabinet now has a Major win in it. It wasn't like they had an easy road to the win either. NRG Esports took down Version1, Spacestation Gaming, Team Envy, and eventually Rogue in the Grand Finals. It was a victory earned on the back of consistent performances, clutch goals, and team chemistry. Now, it's up to NRG Esports to turn all of that back on for the first North American Spring Split Regional Event. The new format presents a new challenge, but if there's a team that's favored to quickly master it, it's NRG Esports. The trio is back on top of North America, now the question is how long they can stay there?
Getting Back Up
Rewind back to the middle of the Winter Split and Team Envy was the toast of the town. Back-to-back North American Winter Split Regional Event wins had them riding high and looking nearly unstoppable. Then came the RLCS X Games, where Team Envy lost to the eventual victors, Rogue, in the Upper Bracket before being ousted from the tournament in a 0-4 drubbing by Spacestation Gaming. Many expected a bounce-back into the Grand Finals at the following Major, but NRG knocked Team Envy out of the Upper Bracket, before Rogue finished the job in the Lower Bracket with a clean sweep.
If there's one thing we've learned about a team with Pierre "Turbopolsa" Silfver, it's that they don't stay losing for long. Fans around the world should be playing the odds and banking for Team Envy to surge back into form. There is one accolade this team doesn't have yet though, and that's a Major victory. The road to the Major begins with this first North American Regional Event, and Team Envy will be looking to get back on track with a win. It won't be easy with NRG Esports, Rogue, Spacestation Gaming, The Peeps, and more standing in their way. If Team Envy wants to get back to their winning ways, they're going to have to earn it. Yet, Turbopolsa is no stranger to the pressure, and he'll be looking to add another tournament win to his historic and illustrious career.
Jockeying For Position
With time winding down in RLCS X and the final Split about to commence in North America, the battle to stay in the top six is heating up! G2 Esports is currently clinging to the Sixth Place spot on the Leaderboards, but their upward or downward momentum rests in their hands. The Kansas City Pioneers sit just a mere 140 points back behind G2 Esports, while a razor-thin 90 points separate them from The Peeps and Fifth Place. To put it bluntly: Things are getting spicier than a Carolina Reaper.
Only the top six teams will qualify and as teams continue to battle at the middle of the table, it's anyone's guess as to how things are going to pan out. Will G2 Esports finally capitalize on their immense potential and make a run in the Spring Split? Will The Peeps continue to prove why they're one of, if not the, best unsigned team in the world? Will the Kansas City Pioneers reclaim their form from the Fall Split and surprise everyone? You may as well be throwing darts blindfolded if you're attempting to guess what'll happen next. Heck, Alpine Esports aren't far off from Sixth Place either, so why not throw them into the mix. The best advice we can give is to grab some popcorn, tune in every weekend, and buckle up, because it's about to be a wild ride to the finish line.
Make sure to tune in to the Verizon 5G Ultra Cup at 10 a.m. PT (5 p.m. UTC) on March 19, 20, and 21 on the Rocket League Twitch channel. Don't forget to follow us on Twitter to keep up with everything Rocket League Esports. We'll see you on game day!