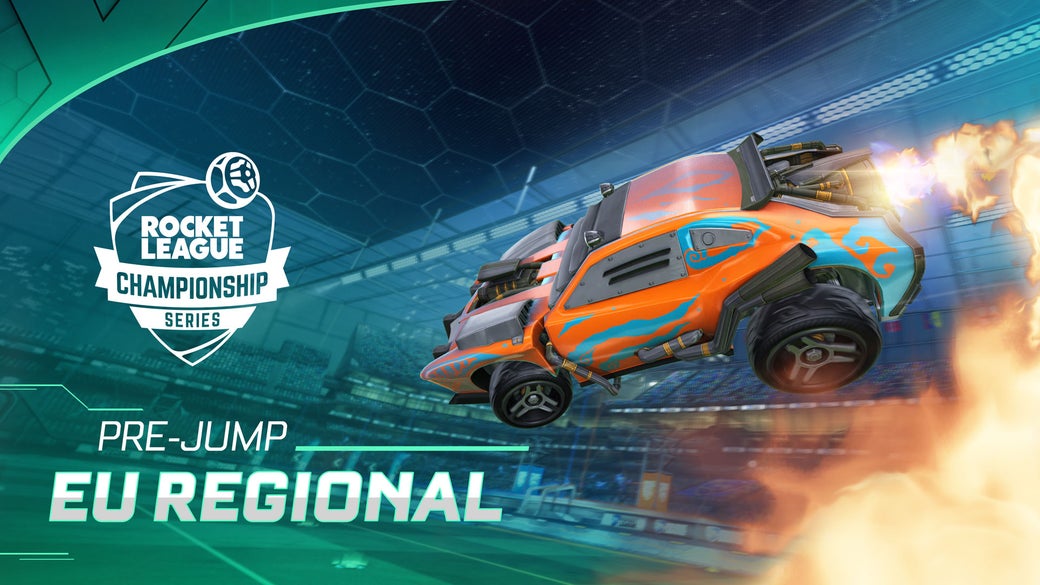 With Europe's first Spring Split Regional Event in the books, and another chapter added to Team BDS' dominant run, we now turn our attention to the second European Regional Event with the question being: Who the heck is going to beat Team BDS? Maybe the answer is nobody.
Whatever the case may be, we've got the biggest stories for you to get caught up on before this weekend's action!
Challengers
Team BDS is out of control. At this point, you're better off betting for them to win a tournament than the entire rest of the European Rocket League field. That fact alone is actually insane. But, like in all sports, dominant runs always have an end. One way for it to come to a close is Team BDS falling off and not being able to maintain their current form. The other option is for other European teams to catch up and figure out ways to take down the behemoth that is Team BDS.
Could it be Team Vitality? What about Dignitas? Or maybe Giants Gaming? What about Top Blokes? It's so hard to tell because it feels like a lifetime ago since any team has legitimately challenged Team BDS' claim to the throne. Sure, they've lost a few times during the Rocket League Championship Series (RLCS) X season, but afterwards Team BDS always bounces back. Teams have scratched the armor, but they haven't pierced it. The true story comes when another team at the top of European Rocket League begins to crack the code consistently. Once that happens, the Team BDS empire will truly begin to crumble. Until then, expect more dominance, and, of course, more titles.
Topping Out?
For Top Blokes, their Spring Split campaign got off to a… strange start. It started well enough, as the squad topped Group C with a 3-1 match record. From there, their tournament went off the rails during the Knockout Gauntlet. First came a heartbreaking 2-3 defeat against French superteam, Team Vitality. Then Top Blokes were knocked out of the Regional Event after falling once again in a 2-3 scoreline to White Demons. Chalk it up to an off day or plain just bad Game 5 luck, regardless of the cause, this wasn't the way that Top Blokes saw their Spring Split beginning.
A 9th-12th Place finish isn't the end of the world, but for a team that's sitting in 4th Place on the overall European RLCS X Leaderboard, results like these should be avoided at all costs, especially down the stretch here. A measly 421 points separates Top Blokes from 6th Place Dignitas, and only 511 points sit between Top Blokes and 7th Place Solary. One more middling result and Top Blokes could very easily be on precarious footing for the rest of the Split. For a team that's looked so good for most of RLCS X, it'd be a heartbreaking turn of events to falter at the end of what's been a very long road. Top Blokes have got to make this next Regional Event count or teams around them might rocket past them on the Leaderboard. It's time to prove they've got what it takes to hang on.
Surprises Everywhere
Predictability and surprises paradoxically have defined the European Spring Split so far. Predictability in the form of Team BDS winning another event, and surprises from new teams making deep runs in one of the most stacked European Regionals yet. Squads like Aether, Godsmilla's Team, and White Demons broke through to make names for themselves. Both White Demons and Aether were bounced from the Playoff Bracket in the Quarterfinals, with White Demons getting swept by Team BDS, and Aether losing a nail biting Game 7 against European heavy hitters, Giants Gaming. While Godsmilla's team made it all the way to the Semifinals, before getting dropped by Team Vitality in a 1-4 match scoreline.
All three rosters are fairly newly formed, with the oldest being White Demons, who joined forces together in January of this year. Meanwhile, this is the first real run for both Aether and Godsmilla's Team. Each of the teams represent Europe's constantly shifting power dynamics, as players continue to try and find the best place for themselves to play. There's no shortage of recognizable names on these up-and-coming squads, Maik "Tigreee" Hoffmann is a long-time RLCS veteran, Maurice "Yukeo" Weihs is a former Dignitas star, Sandro "Freakii." Holzwarth was the frontman for Veloce, and who can forget Leon "Godsmilla" Mares, who was infamously benched by Team Singularity. It's a testament to the depth and skill that simmers just beneath the Team BDS surface of European Rocket League. All three teams are back in action this weekend, it's time to see if they can replicate the great performances that they opened the Spring Split with.
Be sure to tune in on Twitch and YouTube starting Friday, March 26, at 8 a.m. PDT (3 p.m. UTC) for the second European Spring Split Regional Event. Don't forget to follow us on Twitter for all things Rocket League Esports. We'll see you this weekend!