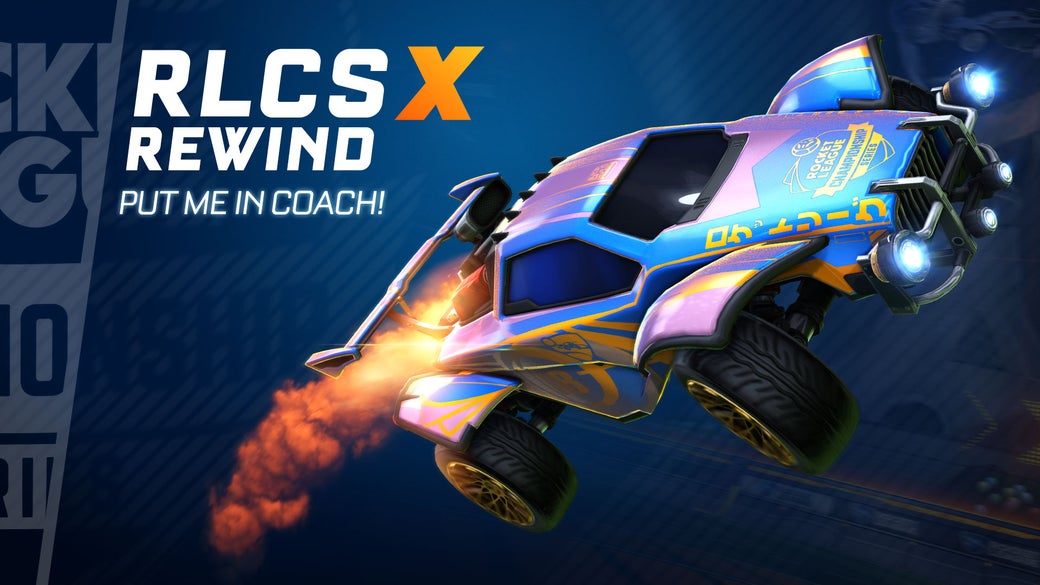 Behind most of the top teams in Rocket League Championship Series (RLCS) X, you'll find a coach dedicated to looking after the players on and off the pitch. It's a position that demands a lot of trust and leads to some teams seeing significant improvements between Regionals. Some of the biggest improvements came for XSET Gaming and the Kansas City Pioneers. And both teams feature first-year coaches who are making quite an impact.
Trust the Process
Kansas City Pioneers Coach James "JG7" Guarino joined the fray with no prior competitive experience. He presides over a team that surprised a lot of people with its perfect record throughout the Group Stages of the second North American Regional, but he doesn't share that same sense of amazement over the results.
"Our results as of late don't come as a shock to us at all," he said after Sunday's matches. "Right now, we feel like we have found something that we can continue to build on and improve as the weeks go on"
Alpine Esports pushed the Pioneers to their limits in the Quarterfinals. A pair of lopsided wins had Alpine on match point going into Game 4. But after Jalen "Rapid" Parker tied the game with just eight seconds left, the series momentum completely shifted. Rapid ended up scoring the game-winning goal with no time on the clock. It felt a bit like skill and a bit like the Rocket League gods reached down to change the series.
"Alpine played a good series against us for sure," said teammate Michael "Memory" Moss, who scored the game-winner in Game 5 to push the Pioneers into the Semifinals.
"There might have been a bit of divine intervention," he added.
The Pioneers' run ended in the Semifinal as they fell to Team Envy, but it marked a milestone for Memory. Sunday's top four Regional finish is the highest he has ever placed in an RLCS Regional Tournament.
"I've been fortunate enough to have been able to stay at the top for so long, but I've always wanted to do more," said Memory, whose RLCS career began in March of 2017. "This is the team that I can do it with."
Coach JG7 agrees with that assessment. He says Kansas City's results shouldn't be a surprise at all. "Since the arrival of Memory, we have always had the confidence in ourselves that we can be where we are now." As it stands, both players and coach believe that they've got the makings of greatness in Kansas City.
Bold Changes
In XSET Gaming's case, the process included a change in the lineup. Tristan "tcorrell" Correll stepped in for the second Regional and it didn't take long for people to take notice. With XSET needing a win over eUnited in the fifth round of Stage 1, tcorrell scored eight goals—matching the entire eUnited roster by himself—to lead the team through to stage two. In the eyes of coach Trey "Trey" Hubatsch, tcorrell is a perfect fit for teammates Jacob "JPow" Powell and Austin "AlphaKep" Kepner both on and off the field.
"I wouldn't say JPow or Kep changed a lot of stuff in their gameplay between Regionals," says Trey. "[tcorrell's] mechanics and speed open so much space on the field." He also said the addition of tcorrell makes the team a threat because they have more awareness of each other on the field.
That awareness was tested in the Quarterfinals when XSET ran up against the eventual Regional winner NRG Esports. This was tcorrell's first time facing the North American powerhouse, and he was not ashamed to admit he was nervous.
"There is a little nervousness in the first 15-30 seconds of Game 1 but after that, it goes away and everyone just gets locked in." The rookie also explained that they had a plan, and sticking to that plan allowed them to recover from a very one-sided opener.
"We would stay slow and composed on defense and let them over commit and we could get easy counter-attack plays," he said. That patience paid off in the next two games where XSET flipped the script and reached match point, threatening to spring perhaps the biggest upset of the season in North America. But the underdog story came to an end when NRG regained its focus and took control, ending the series exactly how it began—with a shutout.
Those two games were pretty much the only resistance the champs faced all day. After surviving that scare in the Quarterfinals, NRG swept The Peeps while only allowing them to score a single goal. Then, they followed that up with a sweep of Team Envy in the Grand Finals.
Looking Ahead
Both Trey and JG7 have seen their teams soar up the rankings in North America this past weekend. The Pioneers sit in a tie for Fifth Place alongside Alpine Esports and G2 Esports, while XSET Gaming remains just outside the Top 10, trailing Team Frontline and Rogue by a mere 30 points. Trey believes the experience of this Regional is invaluable as XSET looks ahead to the end of the Fall Split.
"This is a huge learning experience for us all," he said about the series with NRG. "Just helps us go back to the drawing board with more confidence, more things to learn from our gameplay."
And JG7 is similarly optimistic as the Pioneers turn their attention towards the third, and final, Regional. Kansas City's goals and expectations are the same as they have always been.
"We want to be consistent in the way we play. Top 4 or better for the next Regional is something we know we can achieve, we just need to continue to show up and play our game."
Don't forget to tune into the rest of the European Regional this week on Twitch and YouTube at 7:30 a.m. PT (2:30 p.m. UTC) on Friday, Saturday, and Sunday! Make sure to also follow us on Twitter for all things Rocket League Esports. We'll see you soon.