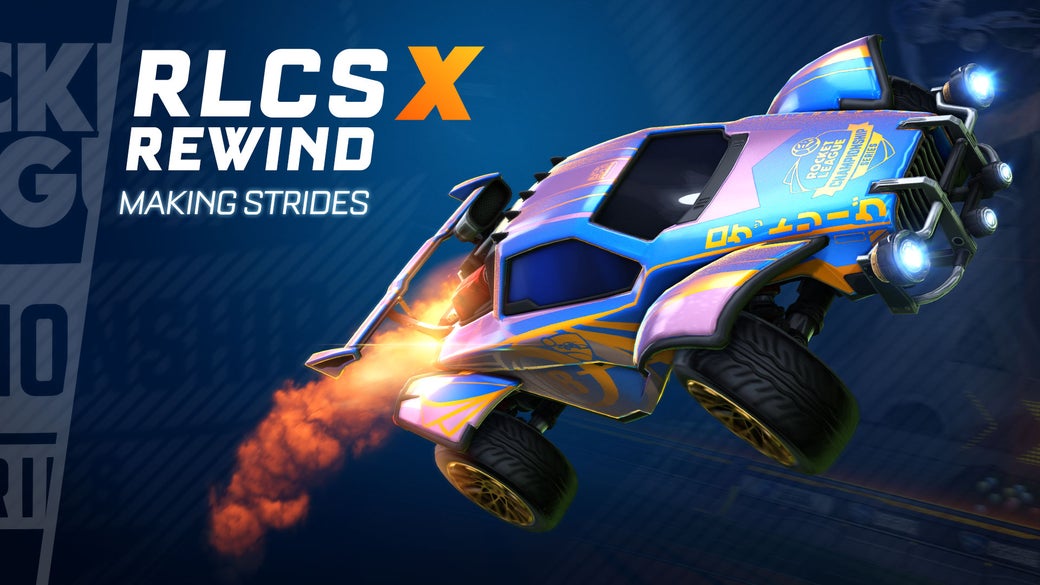 Rocket League Championship Series (RLCS) X is uncharted territory for all of the competitors. Teams are used to a season running for several straight weeks, one Regional Championship, no surprise opponents, and after the World Championship you take a couple of months off and do it again. Now, what you do in the Fall Split has a direct effect on whether or not you'll be competing in the World Championship next year. With the third European Regional now behind us, teams have the doubled points of October's Fall Regional Major on the horizon.
Third Time's the Charm
Among the teams who took a major step forward, Renault Vitality commands much of that spotlight. For the third straight Regional, Renault Vitality ran up against two-time Regional winners Team BDS in the Semifinals. Members of Team BDS had explained after the second Regional that their key to success against Vitality was simply to keep pressure on them and not let them get too comfortable on the field. Apparently, Victor "Fairy Peak" Locquet came to the same conclusion.
"We tried not to outpace them, we know they are really fast," said the Season 7 World Champion. "They just wait for you to make mistakes."
Fairy Peak also cited the benefits of replay review over the weekend as the team looked for answers against Team BDS. He said in the 5-10 minutes before the series the team decided to try and match the BDS playstyle and wait for opportunities to present themselves. Their patience paid off as they won a pair of games by 1-0 score lines and managed three shutouts against the reigning Regional Champions to reach the Grand Finals.
There, Renault Vitality faced strong opposition from another team enjoying a breakout performance: Team Endpoint. After failing to reach Playoffs in either of the last two Regionals, Endpoint rattled off three-straight victories against S2V Esports, Team Liquid, and Oxygen Esports to stay alive and advance to Sunday's Playoffs.
Endpoint continued their stellar play throughout much of the Playoffs. After Endpoint tied the Grand Finals twice with shutout victories, Renault Vitality knew they were in for a fight. But they answered back with a Game-5 shutout and Yanis "Alpha54" Champenois followed that up with a golden goal just 12 seconds into overtime of Game 6 to secure victory for Team Vitality.
"If they [Endpoint] play every day like this, they're going to be a hard team to beat," Fairy Peak said of Endpoint.
Unfinished Business
While Team Endpoint enjoyed great success in the third Regional, some of that success came at the expense of Barça. Barça's top-4 finish is its best of the three Regionals, but Coach Germán "El General" Micciullo feels Sunday could have been so much more for his team.
"We still feel we could have done more against Endpoint," he said of the team's Semifinal exit. But he was also quick to point out that "a top 4 finish is nothing to be ashamed of and seeing us gather some much-needed points to get a nice seed in the Major makes us look forward to the event."
Barça has high expectations for that Major, and with good reason. David "Deevo" Morrow is a former World Champion with two more top-3 finishes under his belt. Aldin "Ronaky" Hodzic has a pair of top-8 finishes at the World Championship to his credit as well. The only player on the team without that level of experience is rookie Amine "Itachi" Benayachi. Barcelona's Coach doesn't think of Itachi as a rookie at all. He says the team's most recent addition didn't take long to adjust to the team's playstyle and could be a top playmaker.
"Itachi has huge awareness and chemistry with the boys," he said. And the praise didn't stop there: "He is truly a gifted player who has been at RLCS-caliber since Season 3."
Looking ahead to October's Major, who does El General regard as Barça's toughest opponent? Themselves.
"We are our only enemies, if we can beat ourselves then we can beat anyone."
The Long Road Ahead
The magic number for teams to qualify for next month's Major was 160. That's the number of points Oxygen Esports and Triple Trouble earned to round out the region's top 16 teams. And now that the qualified teams have put themselves in a position to earn even more points, it's imperative for them to separate from the rest of the field. Fairy Peak fully understands the opportunity he'll have next month, and already has his sights set on next year's World Championship.
"We need to win the Major," he said on Sunday's broadcast. "We're gonna really focus on this, and hopefully we play as good as today and we can win it."
Renault Vitality might be hitting their peak at just the right time with the European Regional Major just around the corner. That's a frightening prospect for the rest of Europe's top teams. Only Team BDS and Barrage Esports have been able to beat them in Regional play. The rest of Europe is likely going to need a lot more than just 5-10 minutes to figure out how to solve Renault Vitality's defense. Fortunately for them, they have two weeks.
Make sure to tune in the North American Regional on Thursday, Friday, Saturday, and Sunday at 10:30 a.m. PDT (5:30 p.m. UTC) on Twitch and YouTube! Follow us on Twitter to keep up with everything happening.