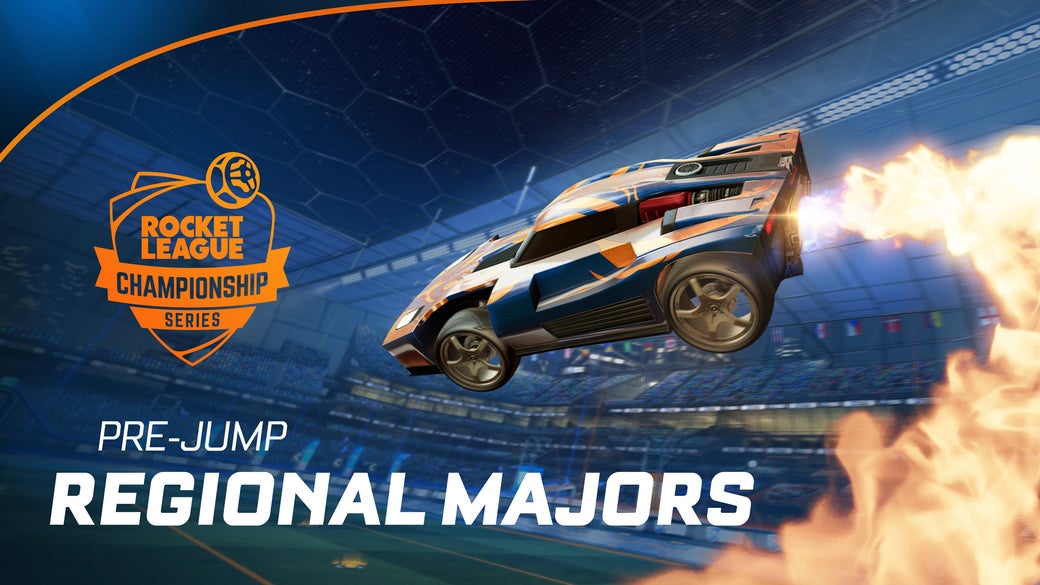 Two more weekends and the Rocket League Championship Series (RLCS) X Fall Split will come to its epic conclusion. Teams from around the world have fought their way through the challenging, new RLCS X format and the best of the best have staked out their spot at the Regional Majors. Three regions (Europe, North America, and South America) are up to bat this weekend beginning Friday, October 16 and the pressure is on to perform.
There are some great stories to tell, so let's check out what's going on in each region.
South America
Ever since its introduction in RLCS Season 7, the South American region has continued to grow in skill. Their flashes of mechanical brilliance at the Season 7 Rocket League World Championship set the stage for what this region was all about. Fast, high-flying, and a little reckless, the South American region is speeding onto the pitch this weekend.
In a region largely defined by dazzling Brazilian mechanics, one non-Brazilian team has stood tall. True Neutral are anything but neutral, and their potent blend of Argentinian and Chilean talent has disrupted the South American Rocket League scene. Their First-Place finish in the first Grand Series event of RLCS X was a shot across the bow for every other team in the region. You can bet that they'll look to repeat that success this weekend.
For other powerhouse teams like Ellevens, Noble Esports, No Mercy Esports, and The Three Sins, this tournament represents a chance for them to announce themselves to fans across the world, old and new. With so much on the line, these teams have the fireworks ready, it's just a matter of finding the spark that'll light the fuse. There's no doubt that these teams all have their eyes set on conquering the Regional Major, but first they'll have to pass the test of the 16-team Swiss format this weekend. One step in front of the other is the key here. One misstep could see a favorite ousted from the tournament. We're in for one heck of a Friday.
Europe
If you look at the list of participating teams in the European Regional Major, you've probably got a lot of questions. Where in the world is Team Liquid? What do you mean Oxygen Esports barely made it? Who is Barrage? Long story short: Team Liquid barely missed after faltering at the final European Regional, Oxygen Esports has somewhat regained their footing after a shaky start, and Barrage scored eleven goals in one game.
Now, for the rest of the field. Renault Vitality did Renault Vitality things, winning the third European Regional and reasserting themselves as the best team in Europe at the perfect time. It's almost as if Alexandre "Kaydop" Courant has a knack for that. Team BDS may have hit a speed bump, but they're still back-to-back Regional Champions and they're coming for the crown. Giants Gaming and Guild Esports are dangerous. Team Endpoint's nearly cracked the upper echelon. The list could go on for ages. The point being this: European Rocket League is deep. No team's a shoo-in and everyone needs to show up or risk their shot at regional glory.
Whether you're cheering for one of the tried-and-true teams of seasons past, or betting the house on one of the up-and-comers, Europe has something for you. The battle for the Playoffs is going to be blazing hot from the get-go. You're not going to want to miss it this Saturday.
North America
Last, but certainly not least is North America. There were three Regionals and three different champions: Spacestation Gaming, NRG Esports, and Team Envy. Each team has felt like the clear top dog in North American Rocket League throughout the Fall Split, but that doesn't mean they haven't had challengers nipping at their heels.
Most recently, Envy had to fend off a ferocious Kansas City Pioneers squad in the Grand Finals of the third North American Regional. At the end of the day, only a single goal separated the two squads. And while the other Grand Finals that came before it weren't so close, teams like G2 Esports and The Peeps have not been far off from greatness. A goal here or a goal there could have fundamentally changed the landscape of North American Rocket League as we see it today. But, that's Rocket League for you—a game of close calls, what-ifs, and would've should've, could've.
You can bet that since the last Regional, teams have been hard at work figuring out ways to dethrone the top squads, although that's often easier said than done. If we're going to see a Champion that isn't Spacestation, NRG, or Envy it's going to take a Herculean effort from the rest of the field to take them down.
Catch the South American, European, and North American Regional Majors this weekend. You can watch South America on Friday starting at 8 a.m. PDT (3 p.m. UTC), Europe on Saturday starting at 8 a.m. PDT (3 p.m. UTC), and North America on Sunday starting at 10 a.m. PDT (5 p.m. UTC). We'll be streaming the action live on Twitch and YouTube. You can also watch ELEAGUE's live coverage of key Fall Split Major matches on the ELEAGUETV Twitch channel during all three days of the Regional Majors this upcoming weekend. Make sure to use the Squad Stream feature so you don't miss a beat! Make sure to mark your calendars, and we'll see you soon!