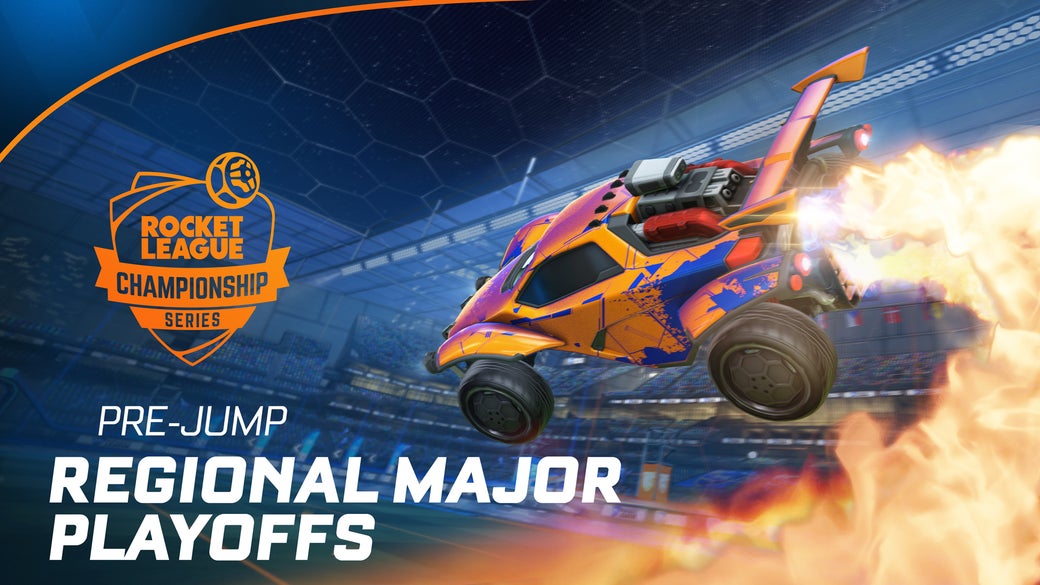 The Rocket League Championship Series (RLCS) X Fall Split all comes down to this. One final weekend to separate the best from the ones that are almost there, the clutch from the crossbar heroes, the champions from the contenders.
The best teams from South America, Europe, and North America are all entering the Regional Major Playoffs in their respective tournaments. Win and keep your chances of the championship alive, lose and catch the rest of the matches as a spectator. The pressure is on and the only thing that matters is winning.
South America
Well, things went just about as expected in the South American Regional Major Swiss Stage. The big names sliced their way through the competition, while the others fell by the wayside in their quest for the Playoffs. Atypical was the biggest standout in this regard, taking a match off of South American powerhouse, Ellevens Esports, before narrowly qualifying for the Playoffs in Round 5 of the Swiss Stage. That win alone proved that the top South American teams can bleed, even if it's only once in a blue moon.
While there appears to be a clear delineation between The Three Sins, True Neutral, Ellevens Esports, Noble Esports, and the rest of the field, there's still a chance for upsets and surprises. For instance, The Three Sins scraped by against the eventually eliminated Dracon Esports in a close 3-2 series that served as a very clear wake-up call to the top teams. Couple that result with Ellevens' slip up mentioned earlier, and you get the sense that we might be in for an upset or two come Playoff time. Any way you slice it, the Playoff bracket is an exciting—and daunting—place to be. There are no second chances and no looking back. Nobody can afford a slip-up because it's do or die time and none of these teams showed up for anything short of a Regional Major win. Game on.
Europe
Is it weird to say the European Swiss Stage was defined by disappointment? Three notable teams bowed out before reaching the top eight: Dignitas, Oxygen Esports, and Guild Esports. Each of these rosters is stacked with notable names that are adorned with Major and World Championship titles. Dignitas capped an underwhelming Split with a 1-3 whimper in the Swiss Stage, Guild Esports tripped out of the gate and couldn't keep themselves in the game, and Oxygen Esports found themselves eliminated in an all-too-familiar Round 5 loss. For teams with such high expectations for the Split, the results are nothing short of disastrous. They're losing out on crucial circuit points which could put them in serious World Championship qualification jeopardy. This is a Split that all three teams would love to put behind them as they turn their collective attention to the Winter Split.
As for the teams that made it, the ultra-competitive Playoff bracket looms. Matchups that are Grand Finals worthy are taking place in the Quarterfinals. Renault Vitality will need to fend off a vicious Vodafone Giants squad, Team BDS will try to ace their test against Barça, and the Top Blokes will try to keep the ship steady against Endpoint who are coming off a Grand Finals appearance in European Regional #3. In a bracket as stacked as this, you may as well throw a dart blindfolded and let that decide your picks, because that guess will be as good as any. Fasten your seatbelts, ladies and gentlemen, it's going to be a crazy ride on Saturday.
North America
Things went more according to expectations in the North American Regional Major Swiss Stage. Many of the teams you'd expect to tear through the Swiss Stage did exactly that. NRG Esports, G2 Esports, Spacestation Gaming, and Team Envy all booked their tickets to the Playoffs with 3-0 and 3-1 records. Meanwhile, Rogue did the whole "oscillate between brilliant and not-so-brilliant," thing and ended up hanging on for a 3-2 qualification to the Playoffs. The Kansas City Pioneers, who were just a couple of weeks removed from a Grand Finals appearance at the third North American Regional, looked uncharacteristically shaky throughout the day, but ended up qualifying in a solid sweep over XSET Gaming.
The last two teams that qualified, Alpine Esports and The Peeps, both have had some up and down performances throughout the Split. Alpine has looked dominant at times, only to get trounced soon after. Meanwhile, The Peeps have performed solidly, but haven't been quite able to crack the upper echelon of North American Rocket League just yet. What do both of these teams have in common? Upset potential. If they're on, even just for a single series, they could easily shake up the Playoff bracket. It'll be tough (The Peeps face NRG Esports and Alpine faces Envy), but victories like the one Alpine took over Spacestation Gaming last weekend, tell us that these teams have a shot. The Playoff bracket is a mix of legendary Rocket League pros and hungry up-and-comers. It's going to be quite the show come Sunday.
The Fall Split Regional Majors for South America, Europe, and North America are concluding this weekend. Be sure to tune in on Twitch and YouTube at 8 a.m. PDT (3 p.m. UTC) on Friday for the South American Regional Major, 8 a.m. PDT (3 p.m. UTC) on Saturday for the European Regional Major, and 10 a.m. PDT (5 p.m. UTC) on Sunday for the North American Regional Major. Don't forget to follow us on Twitter to keep up with everything Rocket League Esports. We'll see you this weekend!