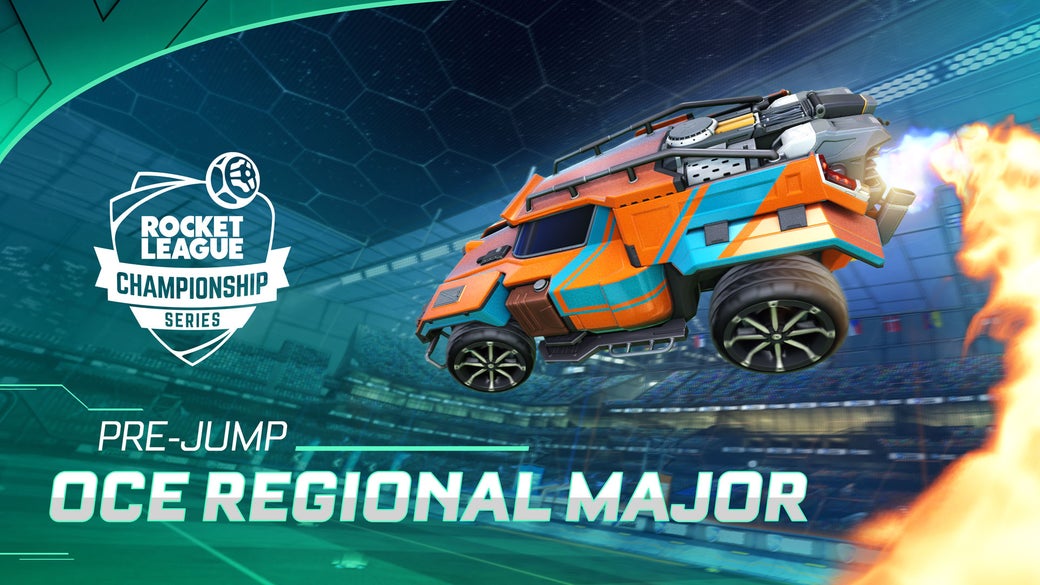 The final Oceanic Major before the RLCS X Championships is about to go down! The region's best teams are hitting the pitch one more time to determine who will climb the leaderboard and who will fall.
Without further ado, let's jump right in.
A Battle at the Top
Only two teams have won events during the Oceanic RLCS Spring Split: Ground Zero Gaming and Renegades. These two teams also happen to be the top two teams on the Oceanic RLCS Leaderboard. Ground Zero Gaming is more than 1,000 points clear of Renegades at the top though. So, if they were to pull through and win, it'd be more a symbolic victory than anything else, especially considering that regardless of this weekend's outcome they're locked into Oceania's RLCS X Championship in June. Since Daniel "Torsos" Parsons joined the roster in October of 2020, Ground Zero Gaming has been on a tear, winning five of the last seven Rocket League Championship Series (RLCS) X in Oceania. They're on an impressive run of form that they'll look to take all the way to the bank as they attempt to stay white hot heading into the Oceanic RLCS X Championship.
For the Renegades, they'll need to fight to keep their position as the second-best team in Oceania during RLCS X. They currently sit at 3,272 overall points, with Cringe Society nipping at their heels with 3,251 overall points. Sitting right below Cringe Society is a hungry Mindfreak squad with 2,902 points. The race for that final spot at the Oceanic RLCS X Championship is up for grabs, and as Renegades hit the pitch, they'll have the weight of expectations squarely on their shoulders. With Oceanic stars Cameron "CJCJ" Johns and Cameron "Kamii" Ingram at the helm, fans will be expecting them to bring out their best. Their newest addition, Lachlan "Fever" Aitchison has a chance to seize the moment and deliver a stellar performance alongside two of Oceania's most-storied players. If he can rise up, Renegades should be able to fend off contenders for their 2nd Place spot in Oceania. If not, an end-of-the-season disaster lies in wait. As the old saying goes: It's do or die.
The Challengers
For Cringe Society and Mindfreak, the challenge to get to the top is even greater. Cringe Society hasn't won a RLCS event since the first Oceanic RLCS Fall Split Regional Event all the way back in August of 2020. They, of course, have stayed consistent over the full season, otherwise they wouldn't be in a position to make a late-season coup. They're so close to the Renegades in points that they could tap them on the shoulder to say hello. Yet, Renegades with Fever look in form and ready to take on anyone to claim that final Oceanic RLCS X Championship spot. Cringe Society will need to kick their performance into a gear they haven't found since last year. Even though they're close in points, it feels like it's a steep climb from here. They've got to perform well and cross their fingers that Renegades slip. The odds seem low, but there's a reason we always play the game.
As for Mindfreak, they've also performed admirably over the course of the season. Obviously when Renegades swooped in and took Fever off their hands, it threatened to throw their season into disarray, but the squad showed heart. In two of the three RLCS tournaments since, Mindfreak has pulled together to finish 3rd/4th Place twice. By most team's standards, that's a super solid run. Although their 9th-12th Place finish in the second Oceanic RLCS Spring Split Regional Event may have been enough to hit the brakes on their hopes of an Oceanic RLCS X Championship spot. They'll most likely need a run to the Grand Finals and a bit of luck to snag their place at the Oceanic RLCS X Championship. But this is Oceania, why not flip the region upside down right at the end?
Tune in today and tomorrow for the Oceanic Spring Split Major on Twitch and YouTube at 5 p.m. PDT (12 a.m. UTC). Don't forget to follow us on Twitter for all things Rocket League Esports. We'll see you on the pitch!