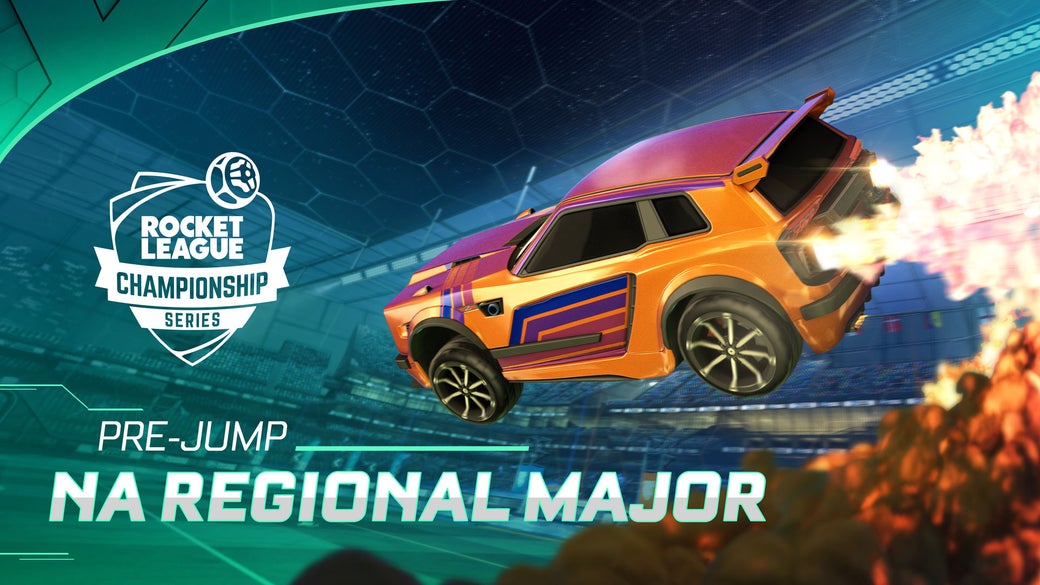 The Rocket League Championship Series (RLCS) X Spring Split comes to a close this weekend, as the best teams in North America take their Octanes, Dominuses, and Fennecs out of storage and onto the pitch.
There are points to be earned and spots to be locked in for the RLCS X Championships, and this weekend is the final opportunity for teams to cement their claim to the North American Rocket League throne before the North American RLCS X Championship. Let's dive into the big stories heading into the weekend!
The Battle for 5th and 6th
The fight for the final two spots in the North American RLCS X Championship has become a three-horse race. G2 Esports (2260 points), FaZe Clan (2210 points), and Shopify Rebellion (2180 points) are all in contention, but only two places remain. At most, there is a grand total of 80 points of separation between them. Those points, especially at a Major, are practically insignificant. Unless, of course, these teams were to finish at the same points level, in which case those points would be the thin line separating these teams.
For G2 Esports, it would be catastrophic to not make the RLCS X Championships. Their run near the top of North American Rocket League has spanned years and to have the buck stop here would be a disappointing result, even for a squad that lost one of their most iconic members this Split when Dillon "Rizzo" Rizzo announced his retirement from professional Rocket League. For Andres "dreaz" Jordan, it's his chance to step up and help book G2 Esports a spot at the North American RLCS X Championship. He's flashed mechanical brilliance in the short time he's been a full-time starter, but to do it now when the pressure's at its highest, would be a massive accomplishment and an impressive resume builder for his future RLCS prospects.
In FaZe Clan's case, they face a set of pressures all their own. FaZe Clan, formerly known as The Peeps, are facing an unreal test of fortitude, especially considering that they were signed by one of the largest esports organizations in the world just a couple of months ago. The expectations are higher than ever and any slip ups will no longer fly under the radar. It's do or die for FaZe Clan and they'll want to do their new organization proud and clutch up.
Then there's Shopify Rebellion. A seemingly merry band of Rocket League misfits who joined together without much expectation. Yet, as the season has gone on, they've proven to be one of the most consistent threats in North America. They're a team that, when firing on all cylinders, can hang with the best teams on the continent. If they can rise up to the challenge and seize the opportunity in front of them, they'll have gone from zeros to heroes throughout the course of RLCS X. A date with destiny awaits this weekend, it's time to see if Shopify Rebellion can prove once and for all that they're deserving of a spot among the best teams in North America.
Finishing Strong
At the top of the North American RLCS X Leaderboard, a battle for the top seed in North America is going to be a heated one. NRG Esports (3743 points) and Team Envy (3714 points) are neck and neck heading into the final North American Major of the RLCS X season. At different points throughout RLCS X, each team has looked unstoppable.
Early in the North American RLCS X Winter Split, Team Envy looked like the best team in the world. They won back-to-back Regional Events in dominant fashion, first taking down NRG Esports in the Grand Finals, then Spacestation Gaming in the next. Their impeccable form had them on a steep and well-deserved upward trajectory. And while all good things must end (their winning streak was snapped in the third Winter Split Regional Event), Team Envy already proved just how strong of a team they are. The squad is helmed by four-time World Champion, Pierre "Turbopolsa" Silfver, a legendary player that has a knack for winning, winning, and more winning. Which makes it all the more perplexing that a Major victory still eludes Team Envy. They've got one last chance to rectify that coming into the Major this weekend, and if they do, they'll take first seed at the North American RLCS X Championship next month.
Then there's NRG Esports. The RLCS X superteam that possesses so much talent that if they're peaking at the same time, they're nigh unstoppable. With a Regional Event and Major win under their belts, they have earned their spot at the top of North American Rocket League. On top of that, NRG Esports has placed in the Top 4 a remarkable nine times this season. While not seen as the pinnacle of consistency, NRG Esports' ability to make deep runs in tournaments when it counts is undeniable. The wildcard coming into this weekend will be Justin "jstn." Morales. The World Champion and all-around mechanical wizard has been open about his struggles with his mentality over the course of the season. It's been a long, challenging season, but the finish line is in sight. If jstn. can keep it together for his squad just a little longer, they have a great shot at holding onto first on the leaderboard heading into the North American RLCS X Championship.
Be sure to tune in this Saturday and Sunday at 10 a.m. PDT (5 p.m. UTC) on Twitch and YouTube for the North American RLCS X Spring Split Major! Don't forget to follow us on Twitter to keep up with everything Rocket League Esports. We'll see you on game day!