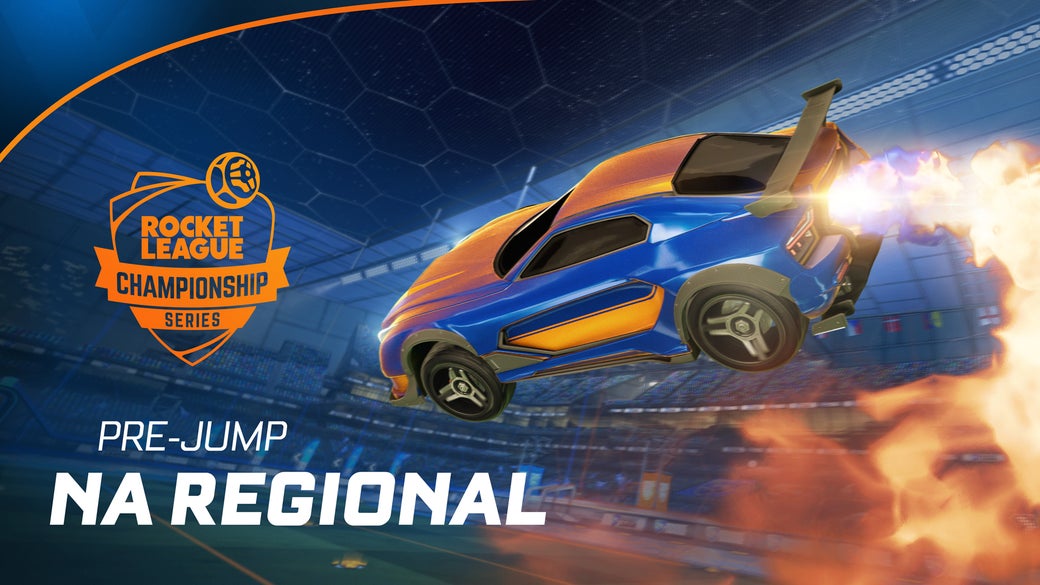 With the first two days of competition in the history books, we're already halfway through the first Rocket League Championship Series (RLCS) X North American Regional! As you'd imagine, a ton happened last weekend. Some dreams of Stage 2 were realized, while others were snuffed out.
So, what exactly went down? Let's get you caught up on the big storylines!
No Sleep Till Peepsville
There's an adage that's become a mainstay in the Rocket League community: "Don't sleep on The Peeps." This saying took off when The Peeps, then consisting of Nick "mist" Costello, Slater "retals" Thomas, and Jirair "Gyro" Papazian, took DreamHack Montreal 2019 by storm. As an "Open Sign Up" team, not much was expected of the roster. Then, as the tournament progressed, The Peeps continued to turn in upset after upset. They capped off their Cinderella run with a dazzling 4-3 Grand Finals victory over G2 Esports, and cemented "Don't sleep on The Peeps," as a defining mantra of their once underdog team.
Fast forward to 2020 and a lot has changed. The Peeps were eventually picked up by the Pittsburgh Knights, then that roster underwent multiple changes before eventually being dropped. After their split from the Pittsburgh Knights, the current roster of Gyro, Austin "AYYJAYY" Aebi, and Braxton "Allushin" Lagarec resurrected The Peeps brand for RLCS X. Their results heading into the season weren't spectacular. In fact, it was easy to pin them as an underperforming team heading into last weekend. But, as history should have taught us, it's unwise to sleep on The Peeps. Their electric 3-0 run through Group A's Swiss stage saw them only drop a single game on their way to qualifying for Stage 2. Whether it was heroic defense or lightning-quick offense, The Peeps had it all last weekend.
Riding a wave of momentum into the next Swiss stage, The Peeps will look to add a new chapter to their Cinderella story as they compete for their chance to become North American Regional Champions!
So Close, Yet So Far
There isn't a Rocket League team that had a more heartbreaking weekend than eUnited. It started off well, as they picked up two wins over Continuum and The First Graders. Then came their matchup with North American powerhouse, Spacestation Gaming. In what became one of the best matches of the weekend, eUnited and Spacestation fought all the way to a decisive Game 5 overtime. After more than seven minutes of action, Caden "Sypical" Pellegrin cleared long for Spacestation, and eUnited's Michael "WondaMike" Santoriello seemed in position to clear the ball out of harm's way. WondaMike took off and as he approached the ball, he began to fall out of the air. Out of boost and alone on defense, the ball soared just past his front bumper and into the goal. It was a gutting end to a well-fought overtime.
Unfortunately for eUnited, that loss sent them into a tailspin they couldn't pull out of. With their Stage 2 destiny in their hands, the team sputtered out in back-to-back sweeps. The first came against a surging Charlotte Phoenix squad who quickly dispatched the eUnited trio. eUnited's third and final loss stung the worst. Earlier in the year, eUnited acquired Michael "Memory" Moss, who was then quickly dropped in favor of WondaMike. This set up the perfect revenge script for Memory's new team, the Kansas City Pioneers. With vengeance on his mind, Memory led the Pioneers to a clean 3-0 sweep, simultaneously securing his spot in Stage 2 while knocking out his former team. A day that started with promise for eUnited, ended in a 2-3 disaster.
The highs and lows of professional Rocket League were perfectly encapsulated by eUnited's performance last weekend. Yet, it's impossible to deny the potential of their new roster, especially when taking their performance against Spacestation into account. With some time to reset mentally and practice, they should be more than ready to roll once the next North American Regional rolls around.
A Time to Learn
Infinite Shots made history as the first all-Mexican team to ever make it into an official RLCS event. The roster composed of Fernando "Ness" Cázares Vargas, Juan "ayLucky" Pablo Pallares Rojo, and José "JJPrezus" Bustillos Camargo punched their tickets to the North American Regional, but that was only the first half of the job. As if making history wasn't enough, the squad had to prove they had what it took to hang with the best teams on the continent.
As it turns out, that was a bigger ask than Inifinte Shots was ready for. While the team performed admirably, they ended up 0-3 and out of the tournament tied for last. It clearly wasn't the result they (or any team for that matter) were hoping for. Last place feels awful, but now it's time for the team to learn and grow. There are lessons that can be found in those losses. They will be tough lessons—ones that leave a real mark—but they're also treasure troves of growth for a team with the right attitude. Being able to see yourselves in action against some of the best teams on the planet and then adjust your play style accordingly is one of the best gifts a team like Infinite Shots could ever ask for.
They got beaten down, that's for sure, but now it's time for them to get back up. There will be more chances in the future, and with RLCS experience as their teacher, Infinite Shots has the chance to become a far better team. They'll need to capitalize on that opportunity if they want to stand a chance at the next North American Regional. Congratulations on making history, Infinite Shots, now it's time to grind.
Join us this weekend on Saturday and Sunday at 10:30 a.m. PDT (5:30 p.m. UTC) for the epic conclusion to the first RLCS X North American Regional. You can catch it all on Twitch and YouTube. Make sure to follow us on Twitter to stay up to date on everything Rocket League Esports. We'll see you soon!