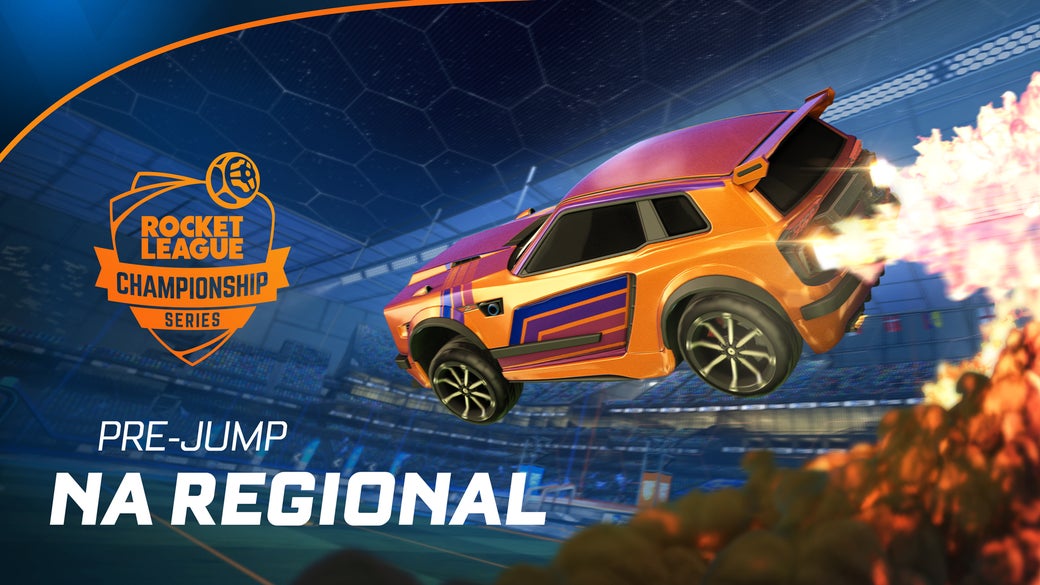 Time's gone by in a flash and now we're at the final North American stop before we set our sights to the upcoming Regional Majors. With NRG Esports coming out on top of the second North American Regional, all bets are off as to who'll win this one. But, perhaps even more important, are the teams sitting on the bubble of qualification to the North American Regional Major. Their performances will determine whether they hold on to—or lose—their invites.
There's a lot at stake as teams race to the Fall Split finish line. Without further ado, let's dive in!
A Different Version?
It's been a long, winding, and disappointing road for Version1 so far this Split. Back-to-back disappointments at the first and second North American Regionals (12-14th place and 17-22nd place, respectively) had fans scratching their heads. Add that onto zero Playoff appearances in the first seven weeks of RLCS: The Grid, and things were looking downright alarming for Version1. The start felt impossibly grim for a team that has two former World Champions (Jesus "gimmick" Parra and Kyle "Torment" Storer) and Rocket League Championship Series (RLCS) Season 9's second runner up for North American MVP honors, Alexandre "AxB" Bellemare. Yet, the trio has found themselves on the slide and taking losses every way they've turned. But, there was finally a glimmer of light at the end of Version1's very dark tunnel last week.
After seven weeks out of The Grid's Playoff picture, Version1 finally made their way to the Playoff Bracket. And, even though they were knocked out in the Quarterfinals, they were one single goal away from taking down a red hot Peeps squad in a nail-biting Game 7 overtime. We finally saw what this team could do and a glimpse at what they can be if they keep improving. This is a team that's built to win, and as the saying goes: Better late than never. They need to keep the momentum up this week in The Grid because a good performance there could get them in the perfect headspace to hit the pitch looking for vengeance in this week's third North American Regional. With a Regional Major spot hanging in the balance, Version1 needs to deliver or they could very well be watching from the sidelines.
Step Up
G2 Esports feels like they've been knocking on the door of their top-tier form this whole season. We've seen them peak at times this Split, particularly winning The Grid in Weeks 2, 6, and 7. Yet, we're still waiting for them to put it all together for a Regional. They've been close and competitive—locking in a pair of 5th-8th place finishes—but it's hard to fight the feeling that we haven't seen G2 Esports shift into their final gear this season. What exactly does that mean? It means that G2 Esports is a ticking time bomb because as they've shown in the past, it's only a matter of time before they unlock their final form.
So far in North America, two teams have peaked at different times (Spacestation Gaming and NRG Esports) to claim the title of Regional Champions. It's almost like the stage has been set for G2 Esports to swoop in and have a massive performance. That's just a gut feeling, but a bet on G2 Esports feels right this time around. They're one of the few remaining teams that should be able to realistically win a Regional every time they touch the field. It's all dependent on whether or not they can get their signature blistering offense up and operational. If G2 Esports can accomplish that, this might just be their time to shine.
Back to Back?
It finally happened. The potential that NRG Esports knew they had was finally realized. Not only did they take home the title of Regional Champions, but Mariano "Squishy" Arruda just straight-up snapped. His play sent shivers down the spines of anyone who appreciates a mechanical master at work. His wizardry on the pitch was second to none all weekend and he was quite simply the spark that ignited the NRG Esports rocket boosters. It was the most promising (and exciting) performance we've seen from this new iteration of the roster. If they want to make another dominant run through the third—and final—Regional they'll need to keep their foot on the gas and keep feeding Squishy the rock.
There's only been one other team so far that's been able to repeat as Regional Champions this Split, and that's Team BDS across the Atlantic in the European RLCS. It's one of the tallest tasks there is due to the amount of consistency required to perform across two separate Swiss stages and then survive the high-stakes Playoff Bracket. To do that twice in a row is just tough—ask any team that's gotten there. NRG Esports has a chance to add their names to the list of back-to-back champs, but they'll need every bit of willpower, talent, and determination to make it there. The first step is complete, and now they've got another opportunity to take hold of. If Squishy can stay scorching hot, then NRG Esports has a fighting chance to make it happen. Only one thing to say here: GL HF.
Make sure to tune in to the North American Regional this week at 10:30 a.m. PDT (5:30 p.m. UTC) on Twitch and YouTube from Thursday through Sunday. Follow us on Twitter to keep up to date on everything Rocket League Esports. We'll see you on the pitch!