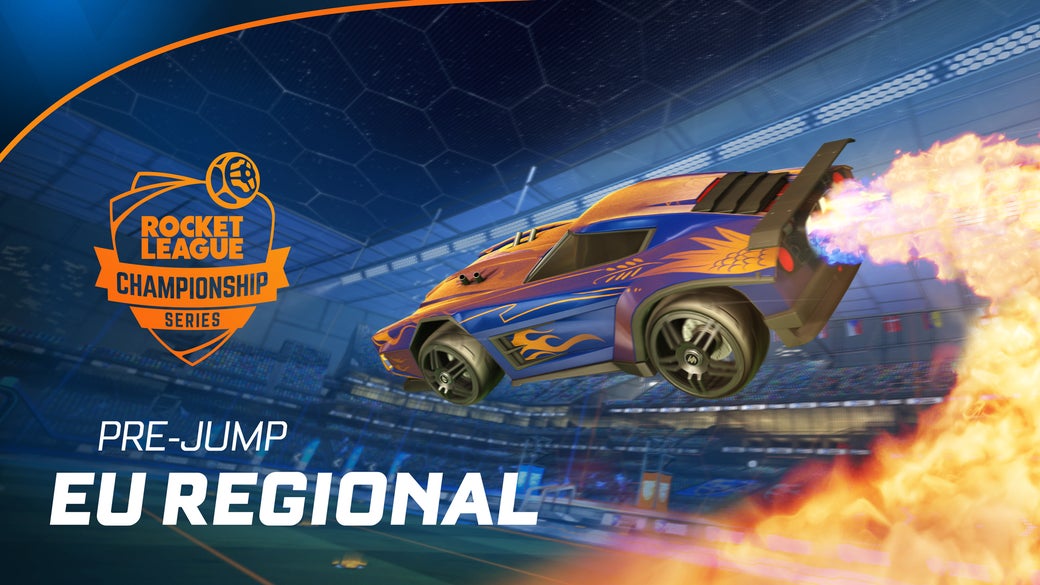 We're only days away from Rocket League Championship Series (RLCS) X's first European Regional! With so much having gone on in the offseason, from a brand-new format to a flurry of roster moves, it's tough to keep tabs on it all. We'll get you caught up on everything you need to know before RLCS X kicks off!
All-New Format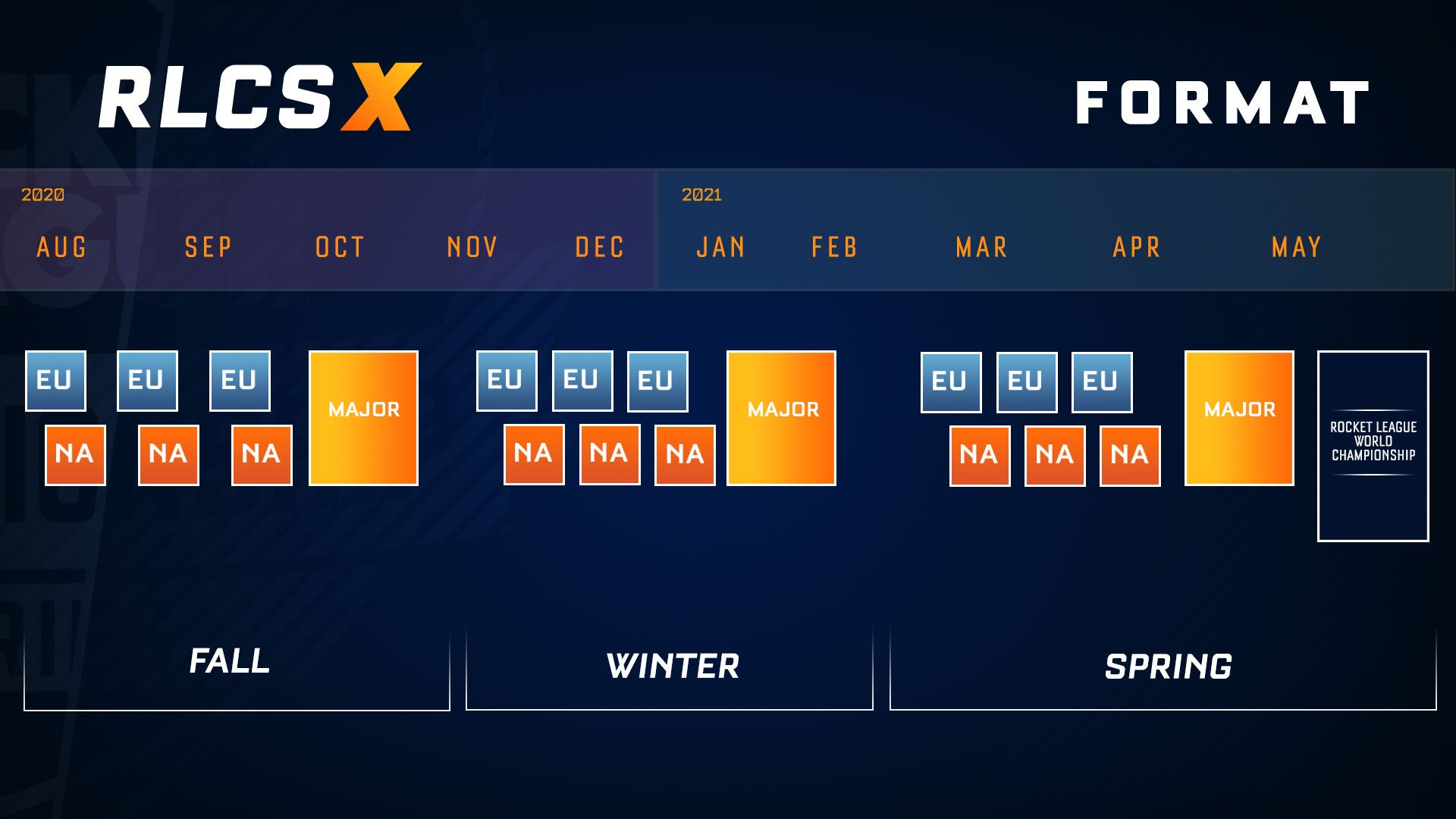 As you may have seen, RLCS X will function much differently than previous seasons. We're moving away from biannual seasons to an annual season that consists of three Splits (Fall, Winter, Spring). Within these Splits, there will be six Regionals (three for North America and three for Europe), and based on teams' performances they'll earn points and then qualify for that Split's Major.
The Fall Split begins this Saturday, August 1 with the first European Regional. 32 of Europe's top teams will be battling through a grueling Swiss format that culminates with an eight-team, single-elimination bracket. The European Regional will span two full weekends (four show days) with $100,000 in prizing and vitally important RLCS Circuit Points up for grabs.
Circuit Points not only qualify competing teams for the Major at the end of the Split, but also for the eventual Rocket League World Championship slated for next year. The further your favorite team makes it in the European Regional, the more points they will earn. It's as simple as that.
Here's a breakdown of how Circuit Points are earned in Regionals:
1st Place: 351 points

2nd Place: 250 points

Tied for 3rd Place (Two teams): 200 points each

Tied for 4th Place (Four teams): 150 points each

Tied for 5th Place (Three teams): 100 points each

Tied for 12th Place (Three teams): 70 points each

Tied for 15th Place (Two teams): 50 points each

Tied for 17th Place (Six teams): 30 points each

Tied for 23rd Place (Six teams): 20 points each

Tied for 29th Place (Four teams): 10 points each
Every goal, game, and match is so important with these points at stake. At the pinnacle, a single goal can be the difference between 351 points and 250 points! The stakes only rise as teams fall, and that'll make for some of the most epic Rocket League Esports moments yet!
A Reshaped Landscape
If there's one thing that gets us all through an offseason of the RLCS, it's all of the crazy moves teams make to try and make their rosters contenders for a World Championship title. This offseason was no exception, in fact, it was one of the most active of all time. Out of the ten European teams that qualified as RLCS teams for RLCS X, only one of them was left unscathed by rostermania. Can you guess who? If you said Renault Vitality, then ding, ding, ding!
With the stage set, let's go over everything that happened:
Barça Esports dropped Hrant "Flakes" Yakoub and added Amine "itachi" Benayachi

Dignitas dropped Maello "AztraL" Ernst and added Joris "Joreuz" Robben

Ex-mousesports was acquired by Team Liquid and added Emil "fruity" Moselund

Ex-Team Reciprocity was acquired by Oxygen Esports and added AztraL

Ex-Team Singularity was acquired by Guild Esports and dropped Leon "Godsmilla" Mares to add Kyle "Scrub Killa" Robertson

Ex-Veloce is dropped and rebranded as Top Blokes while dropping Sandro "FreaKii." Holzwarth in favor of Archie "archie" Pickthall

Team Endpoint dropped Nacho "Nachitow" Gimenez and acquired Otto "Metsanauris" Kaipiainen

Team BDS promoted to the RLCS and dropped Alejandro "ClayX" Carbonero to bring on Alex "Extra" Paoli

Solary promoted to the RLCS, dropping Alexis "Meloshisu" Fernandes and picking up Clément "Yukiss" Pardonche
Whew—and that was just European RLCS teams. With Renault Vitality being the lone unchanged roster, there's more uncertainty than ever in European Rocket League. It makes it hard to tell who the favorites are and who are the underdogs. Which moves will push rosters to greatness and which ones are destined for failure? Well, you'll have to tune in to find out.
Make sure to follow us on Twitter for everything RLCS X and Rocket League Esports. Remember that you can watch the European Regional on both Twitch and YouTube on August 1 at 9 a.m. PDT (4 p.m. UTC). We'll see you this weekend!