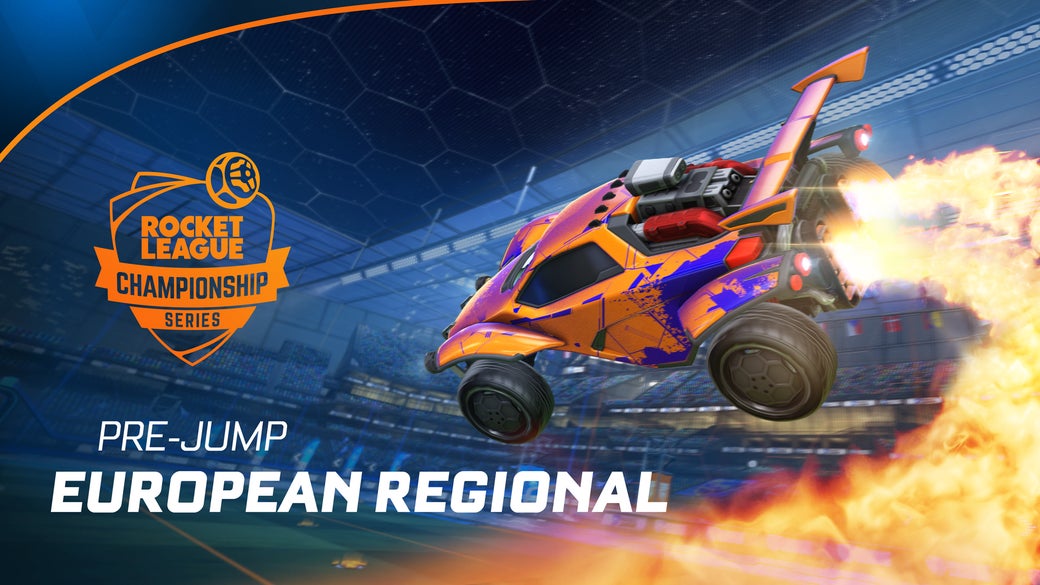 We're just one week into Rocket League Championship Series (RLCS) X and a ton has already happened. With 66 matches of Rocket League already in the books, stories are already beginning to unfold as we speed into the second week of the first European Regional.
If you missed the first weekend or are just looking to get refreshed on some of the biggest storylines of the weekend, look no further. We've got you covered.
Fee Fi Fo Fumbled
It took only one day to have the season's first huge upset on our hands. After coming into the weekend as one of Europe's most highly touted squads, Team Liquid evaporated when it came down to crunch time. Their day started well enough with a 3-1 win over Holy Cow!, but two back-to-back losses against Fadeaway and Triple Trouble put Liquid on the cusp of disaster. Unfortunately for them, they could only stave off a third and final defeat for so long, as they fell in a gutting 2-3 loss to Monkeys that dashed them from qualification for the next weekend of the European Regional. It's true that Liquid looks like they've got a lot to fix, but there's simply too much talent on this team to count them out for long. Expect them to bounce back next event after a very real wake up call this weekend.
The second giant to fall was Oxygen Esports. Their huge acquisition of Maello "AztraL" Ernst in the offseason looked like it had all but sealed them as a top-three team in Europe. Although, you may not have guessed it after how their season began. Losses to Magnifico and Vodafone Giants put them on upset alert, then the Stormtroopers came in to deliver the upset.
The second European behemoth in two days fell in Swiss Round 5, just two game wins away from qualification. It wasn't that AztraL wasn't dazzling—he was—but it was his teammates that couldn't seem to shake themselves out of their funk. Thibault "Chausette45" Grzesiak struggled to live up to his stratospheric potential and Victor "Ferra" Francal simply couldn't get his game clicking when he needed to. Much like Team Liquid, it'd be foolish to count this team out for long. They may not be playing this upcoming weekend, but you can bet that in the next European Regional they'll prove they're a force to be reckoned with.
Força Barça
While there were teams that may have technically been more dominant than Barça Esports, it's hard to imagine that any team was more terrifying to play against. Barça most certainly did their due diligence this offseason, giving Amine "itachi" Benayachi an extended tryout before eventually signing him to the roster to compete full-time with the squad. It's a choice that has already paid huge dividends for a team that struggled through the Rocket League Spring Series with Hrant "Flakes" Yakoub in tow.
With an overall game record of 9-2, Barça Esports tore through their opponents, dropping two games in their final series while sweeping the other two. Barça Esports' form over the weekend harkened back to the old days of Savage! before they were acquired by the iconic football club. The unrelenting offensive pressure that Aldin "Ronaky" Hodzic, David "Deevo" Morrow, and itachi were able to generate was second-to-none. Barça's ability to break down defenses and strike with pinpoint precision, moved them easily through the weekend with a 3-0 record. They were a dangerous team before, but with momentum behind them and a revitalized approach to the offensive side of the pitch, Barça may be one of the favorites heading into the weekend.
Can they keep up this crazy offensive form? You'll have to find out this weekend.
Imperial March
One of the benefits of an open circuit system is the potential for teams to rise up and challenge the best teams in the world. Stormtroopers did just that by qualifying for the second weekend of the European Regional with a 3-2 overall match record. The roster consists of Dan "Polar" Rees, Lorenzo "Dead-Monster" Tongiorgi, and Jack "ApparentlyJack" Benton. Both Dead-Monster and ApparentlyJack have built their names off of top performances in the 1v1 Duel scene. If you watched Johnnyboi's Salt Mine 2 tournament in July, it would be no surprise that they found a way through to the second weekend. But, for the average viewer, they're just beginning to learn who these players are.
The Stormtroopers' aim over the weekend wasn't always true, as they fell to Dignitas in a 0-3 clap and Endpoint CeX in a close 2-3 nailbiter. These losses are ominous for the upcoming Swiss, as Stormtroopers could potentially find themselves outgunned by RLCS-class opposition. Yet, the level of talent and potential that Stormtroopers possess in Dead-Monster and ApparentlyJack makes them a formidable foe that no team can afford to sleep on. The true X factor will be Polar, the lesser-known of the three players. He had some understandable jitters last weekend, but as he settled in Polar showcased his ability to create openings for his teammates and even put away highlight goals of his own. Stormtroopers will look to steady their shots and hit their mark this weekend as the pressure ratchets up to 11.
Tune in on Saturday and Sunday on Twitch and YouTube at 8:30 a.m. PDT (3:30 p.m. UTC) for the epic conclusion of the first European Regional. Stay locked in on all things Rocket League Esports by following us on Twitter. We'll see you on Saturday!