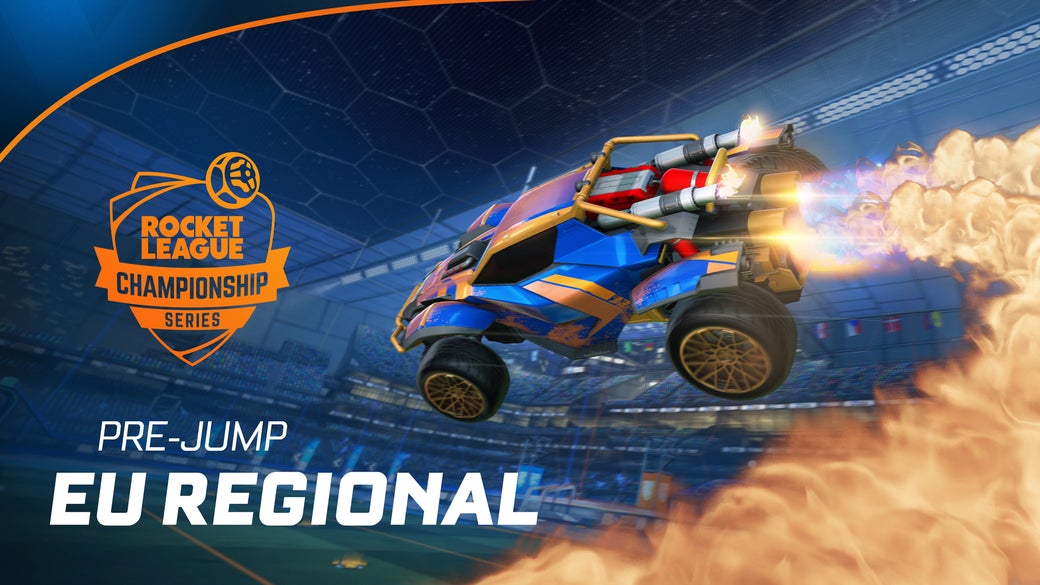 We're two events into the new format for Rocket League Championship Series (RLCS) X and everything's gone exactly as we all expected it to… Right? Wrong. Team BDS cemented themselves as a new French powerhouse, while Spacestation Gaming officially knocked NRG Esports off their perch atop the North American region. With so much Rocket League happening, it can be easy to get lost in the sauce. So, check out some of the top storylines as we head into the second European Regional!
Extra, Extra Read All About It!
The dust settled, the Octanes and Fennecs were parked in their garages, and Alex "Extra" Paoli was live on air after winning the first European Regional with a 4-2 Grand Finals scoreline over the Top Blokes. During the interview, Extra was asked if he had any words for teams that passed on him in the offseason. He shrugged his shoulders and in a trolling voice said simply "Oopsie!" That was followed by laughter and probably the realization that he had proven just about everyone wrong.
Now comes the hard part. Team BDS beat the odds and took home the top spot, but now they've got to put rubber to the pitch and defend their title. Top teams like Renault Vitality, Top Blokes, Vodafone Giants, and Guild Esports have all been clamoring to get back out there and rectify what they certainly feel was a deserved (albeit an outlier) result. In a worrying trend, Team BDS has been unable to replicate their success in Weeks 2 and 3 of RLCS: The Grid, placing 5th-8th Place in both weeks. This week's action in The Grid should tell us what we need to know about Team BDS' form heading into the second European Regional. But no matter what, they're still the defending European Champions and you can't count them, and Extra, out of any tournament.
Gigantic Improvements
In previous years, teams like the Vodafone Giants wouldn't have had their shot at RLCS-level teams until around six months from the start of the season, and that's assuming they'd make it into the RLCS on their first attempt. Now, they're here and taking shots at the best teams in Europe. Their RLCS X season started with a solid 5th-8th Place finish in the first European Regional, where they fell in a razor close 2-3 loss to the eventual victors, Team BDS.
In Week 2 of The Grid, the Giants capitalized on their momentum by taking down French superteam Renault Vitality in a nail biting 4-3 Grand Finals victory. They followed that up with a valiant Second Place effort in Week 3 of The Grid, where they lost 2-4 in the Grand Finals to none other than Renault Vitality. With one more shot at The Grid and a (presumptive) qualification to this weekend's European Regional in their back pocket, we should be in for quite a show this weekend from the Spanish squad. Sporting a slew of results to back their claim as one of the top teams in Europe, expect the Giants to make a very real run for the Championship over the next couple of weekends.
R-E-S-P-E-C-T
For Top Blokes (formerly Veloce Esports), it's become the rule to write them off in big moments, and to view them as the gatekeepers of the upper echelon of European Rocket League. But, just when it seems like fans have forgotten about them, they remind everyone just how dangerous they can be. In the first European Regional, Top Blokes came in Second Place and took home notable wins against teams like Endpoint CeX, Stormtroopers, Triple Trouble, Solary, and Magnifico. The trio of Andy "Kassio" Landais, Jack "FlamE" Pearton, and Archie "archie" Pickthall have already proven they've got more than enough in the tank and we're only one European event into RLCS X.
The cynics among us would point to the squad's less-than-stellar performance in The Grid so far. After three weeks of play, Top Blokes are owners of a paltry 80 points and 13th Place out of 16 total teams in their region. As the players themselves would probably attest, that's not where they want to be. Luckily for them, there are six more weeks of The Grid, and there's another European Regional coming up where they can dust themselves off and reassert themselves at the top of the region. Top Blokes understand the season's long, but as they know all too well, one great result isn't enough to keep your team in the conversation for long. Consistency is key and Top Blokes need another top result to recapture their early season magic. Time to lace up and get after it.
We'll see you on Twitch and YouTube on Saturday and Sunday for the start of the second European Regional. Broadcasts begin at 7:30 a.m. PDT (2:30 p.m. PT) with the RLCS X Pre-Show. Make sure to tune in and catch the action—we'll see soon!