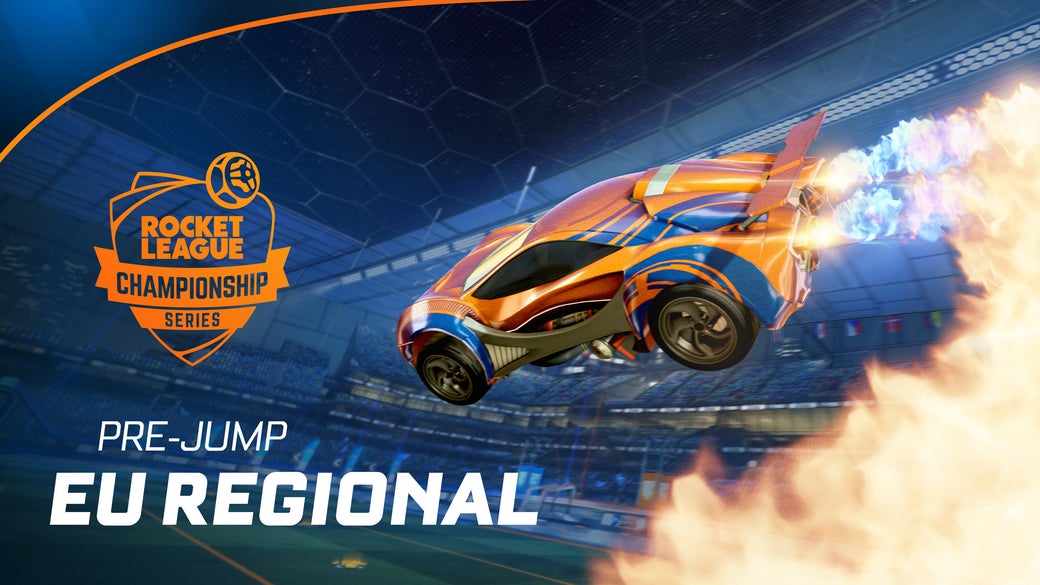 The first weekend of the Rocket League Championship Series (RLCS) European Regional #2 is now in our rearview mirrors as we set our sights on one final Swiss stage to determine the top eight teams who will face off on Sunday, September 6 in the Playoffs!
If you need to get caught up, or are just wondering what the heck happened to Dignitas and Oxygen, then you're in the right place. Let's dive in!
Dig Deep
Another European Regional, another two shoo-in teams that have found a way to skid, flip, and roll their way out of the tournament. For Oxygen Esports, it's an all-too-familiar song and dance. After their early exit from the first European Regional, everybody was quick to chalk it up to first-tournament nerves and a couple of strokes of bad luck. But, here we are again, heading into the second stage of the tournament and Oxygen is watching from the sidelines.
Sitting right alongside them is Dignitas, who are no strangers to struggles this season either. Their underwhelming performances in RLCS: The Grid are one thing, but to be knocked out of the European Regional by S2V Esports is another. Maurice "Yukeo" Weihs said it best in a post-game tweet, saying "We did not play like a good team at all and we make it difficult for ourselves… It's sad, but we should be able to bounce back sooner or later."
For both teams, the results are puzzling and troubling. Oxygen Esports has to be frustrated after performing well during multiple weeks of The Grid, while Dignitas has to be scratching their heads and wondering where they're going wrong overall. It's been a startling fall from grace for Dignitas and Oxygen, who looked like they were competing at the top of European Rocket League just a few short months ago. There might be redemption for both down the road, but we'll have to wait until the third European Regional to find out. For now, all Oxygen and Dignitas can do is watch and wait.
Keeping It Consistent
In the past, Barça's team has been the Rocket League equivalent of an Icy Hot patch. First it feels like a block of ice, then, almost as if by magic, it feels like the full force of the sun has been unleashed in a torrent of heat. That's what watching Barça felt like—at least in past tournaments. Their showing last Saturday, however, left no doubts about Barça's ability when their roster is clicking at the same time.
Sure, they didn't make it through with a spotless 3-0 record (Barça went 3-1), so you could potentially admonish them for that. That one loss, though? That was to Team BDS, arguably one of the best teams in Europe right now. On top of that, it was an insanely close 2-3 defeat, which Barça then followed up with a clutch 3-2 win over Oxygen Esports to qualify for this upcoming weekend. Wait, that's not enough evidence of high performance for you? Okay, how about two of the three teams Barça defeated (Magnifico and Barrage) made it through to the top 16, while the third team they defeated (Oxygen Esports) were effectively tilted off the face of the earth after the loss.
That leads us to this weekend. Barça has a chance to prove critics wrong and string together some consistent, high-level results. If they can show up and play like they did last weekend, they have a very real shot at making it to Playoffs and causing a real ruckus. But please, Barça, choose icy or hot, not both.
Back to Back?
Team BDS are two days away from history. They've got one more day of Swiss and then Playoffs separating them from being the first back-to-back European Regional Event Champions. Considering how difficult it's proven to be to lock in consistent results in the new RLCS X format, this would absolutely cement Team BDS at the pinnacle of Rocket League Esports, not only in Europe, but in the World. That is at least until Spacestation Gaming takes a swing at their second North American Regional.
In three matches last weekend, Team BDS dropped a total of two games. That puts their game record at a dominant 9-2. Their two losses came in the same series against a scorching hot Barça squad (you may have heard something about them above). But who came out on top? Team BDS. Yes, one can point to their inconsistent showings in The Grid as a counterpoint, but if that's the ammunition against them, I'll happily bet all my chips on them making a serious run at repeating their championship efforts.
Team BDS is facing a menacing challenge right out of the gate on Saturday in the form of Guild Esports. If they ace that test, it's hard to see a world where they're not competing seriously for the title on Sunday. There will be roadblocks, challenges, and the boss fight that is any series against Alexandre "Kaydop" Courant all along the way, whether in the Swiss, Playoffs, or both. Yet, this Team BDS roster has a spark about them, and with that spark they'll look to ignite a blaze that proves to the world that they're more than just a one-hit wonder.
Make sure to tune in on Twitch and YouTube this Saturday and Sunday at 7:30 a.m. PDT (2:30 p.m. UTC) for the epic finale of the second European Regional. Follow us on Twitter to stay up to date for some super sick clips all weekend long. We'll see you then!