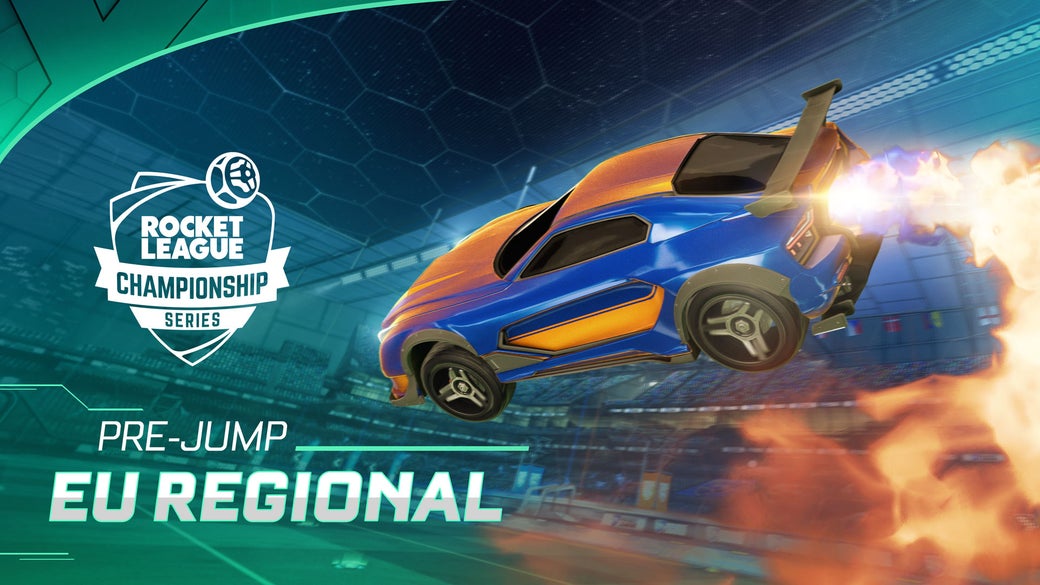 Quick as a flash, we're already at the final European Regional Event in the Rocket League Championship Series (RLCS) X season. It's been a long and crazy road getting here, but teams are in the home stretch with the Top 6 spots on the leaderboard and Spring Split Regional Major slots getting hotly contested.
Without further ado, let's jump into the biggest stories heading into this weekend.
Say Cheese!
If you told us that a team called Team Queso was going to win a Regional Event during RLCS X a few months ago, we probably would have laughed. But now, we're not laughing, we're applauding. After a close call at the second European RLCS X Winter Split Regional Event that saw them place second to a white hot Top Blokes squad, Team Queso finally finished the job at the second European RLCS X Spring Split Regional Event. The all-Spanish trio of Sergio "AtomiK" Pérez Cortés, Raúl "DmentZa" Palazuelos, and Diego "VK-Sailen" Isla Serrano finally grated their way through the opposition to take down Solary in a super close 4-3 Grand Finals. Their name may be funny, but their performance was no joke.
Now it's time to see if they've got what it takes to do it all over again. Rocket League is infamously difficult to play at a high level consistently. Small changes in the meta, or even in a player or team's play style can lead to wildly different results. And in a region like Europe with so much parity across the board (except, perhaps, the Team BDS raid boss) it's harder than ever to carve out a consistent spot at the top of Regional Events. Yet, as it stands right now, Team Queso is sitting at 5th Place on the overall European RLCS X Points Leaderboard, which means they have been performing well over a long span of time. It'll be harder to go back-to-back and win this upcoming Regional Event, but there's no reason to believe Team Queso won't at least put up a really good fight.
Showing Up
For fans of Solary (ex-Oxygen Esports), last weekend was a testament to just how good the team can be. After nearly a year of struggling to find form, it's starting to feel like they're finally starting to cash in on their immense potential, and that couldn't have come at a better time. While Solary may have lost in the Grand Finals to Team Queso, they proved that they've got what it takes to hang with the best in Europe. They followed up that performance with a respectable Top 4 finish in the European RLCS: The Grid, only losing to the eventual winners, Team BDS in the Page Playoff.
It also helps that Maello "AztraL" Ernst has continued to play out of his mind, while Thibault "Chausette45" Grzesiak is re-finding his offensive form of years past. According to RLStats on Twitter, Chausette45 averaged 0.79 goals per game (GPG) on a 27.12% shooting percentage, while AztraL applied the pressure with 0.62 GPG and 1.52 demos per game (DPG) on top of that. The two-headed attack from Chausette45 and AztraL has allowed Victor "Ferra" Francal to slot in nicely to a shot caller/third man role where he can dictate strategy and fill in where needed during a match. His stats, 1.38 saves per game (SAPG) and 1.67 DPG, tell the story of a player who's doing a bit of everything on the pitch for Solary. As the team's chemistry continues to improve, their results have followed suit. There's no reason to believe they'll slow down this weekend, especially considering they're tied for 6th Place on the overall European RLCS X leaderboard with Dignitas. It's going to be clutch up or go home, and with solid recent performances in their back pocket, Solary might be poised to make a series late-season run.
Uh Oh
It's been a tumultuous few weeks for Team Vitality. As if placing 9-12th Place in the most recent European Regional Event wasn't bad enough, Team Vitality completely missed out on the Playoffs in Europe's Grid as well. For Team Vitality's extremely high standards, these types of slip ups simply aren't good enough. They're still comfortably in 2nd Place on the overall European RLCS X Leaderboard and in 4th Place in the European Spring Split Leaderboard, so from a realistic perspective, there isn't that much to worry about… yet.
Ever since Team BDS ascended to the top of European Rocket League, Team Vitality has felt like they're always just a step or two behind. And with bigger-than-usual blunders stacking up over the past few weeks, it's hard not to hear the alarm bells ringing from afar. Alexandre "Kaydop" Courant isn't known as a player who settles for second best. His entire pedigree is filled with championships and domination. Seeing a team he's at the helm of falter and be passed by Team BDS has been a type of surreal experience. If you're a Team Vitality fan, it isn't time to panic just yet, but it is time to start asking questions of this roster. If the trio's going to dispel those questions, there's no better way to do than to come out and dominate the field this weekend.
Make sure to tune in this Friday, Saturday, and Sunday at 8 a.m. PDT (3 p.m. UTC) on Twitch and YouTube for the final European Spring Split Regional Event. Follow us on Twitter to keep up with all the action this weekend. We'll see you on game day!