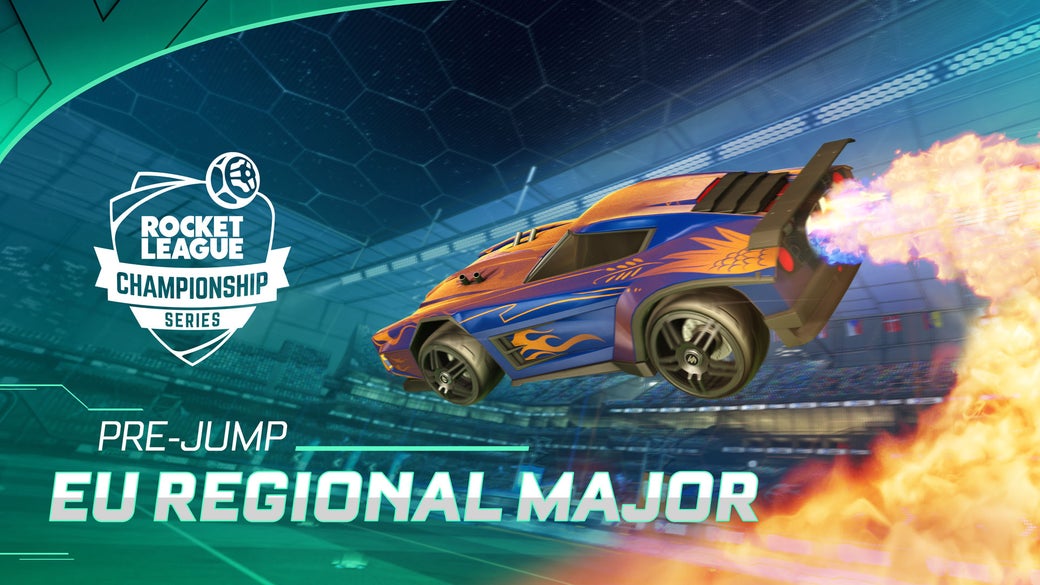 We're down to the final Rocket League Championship Series (RLCS) X European Spring Split event. While the top six teams in Europe may already be locked in for the RLCS X Championships, teams will still be jockeying for position on the European RLCS X Leaderboard.
Let's dive into the biggest stories heading into this weekend's Major!
Battling for Points
All the teams that have qualified for the RLCS X Championships in June are hitting the field this weekend to compete for the final RLCS X points that are available. Solary, Guild Esports, and Team Queso are fighting to get the heck out of 5th and 6th Place. The reason? The dreaded Page Playoff format that'll be featured in the European RLCS X Championship. The 5th and 6th Seeds in that tournament have to play in the first round—which means an extra high-stakes "Best-of Set"—or Best-of-3, Best-of-5. That's a test that these teams would much rather skip.
Going into the weekend, Solary (1850 points), Team Queso (2011 points), and Guild Esports (2131 points) could all find themselves in 5th and 6th Place with ease depending on this Major's results. Out of all three, Solary desperately needs to finish as high at the Major as they possibly can if they want to avoid 5th and 6th Place. They'll also need some help from Guild Esports and Team Queso, who would both need to finish low enough in order for the points math to work out in Solary's favor. For Guild Esports and Team Queso, the goal is quite similar: Finish high and hope for their competition to falter just enough to lock them into 4th or higher. In an insane case, all three teams could leapfrog over Top Blokes if those chaps bottom out and Solary, Team Queso, and Guild Esports all finish at the top of the tournament.
All that's certain is that the race is extremely tight. One wrong move, bad clear, or missed shot could send these teams to a Round 1 match at the European RLCS X Championship that'll be sure to test their mettle. Best to perform now and get the bye later—Good luck, have fun.
Time to Strike
It's been—gasp—two whole European RLCS X events since Team BDS has taken home top honors. While that may not seem like that big of a deal, it's the first time it's happened during the RLCS X season. It proves that European gods can bleed, and that this may be the perfect time for French superteam, Team Vitality, to take back the European crown heading into the European RLCS X Championship. Team Vitality, composed of Alexandre "Kaydop" Courant, Victor "Fairy Peak!" Locquet, and Yanis "Alpha54" Champenois, were tabbed as Europe's best team heading into the RLCS X season all the way back in August of 2020. That feels like a lifetime ago, and a lot has happened since then, including Team BDS rising to the top of European Rocket League.
Yet, for Team Vitality, this minor stumble from the new European juggernaut may be the opening they've been pining for for months. If there were ever an opportune time to strike, it would be now. With little over a month left until the European RLCS X Championship, Team Vitality has the chance to send a warning shot across the bow of the gold-laden galleon that is Team BDS. Scratch that, they can send a shot clean through the hull with a win at the final European RLCS X Major. If they can do that, they'll take a huge boost of momentum with them into the European RLCS X Championship while simultaneously dealing another blow to the confidence of Team BDS.
The seas will be rough at the European RLCS Spring Major, with top-flight competition in every team that's qualified. But, if Team Vitality can keep the ship steady, they'll have a prime opportunity to take back their crown and don it heading into the European RLCS X Championship.
Be sure to tune in this weekend to the European RLCS X Spring Major live on Twitch and YouTube at 8 a.m. PDT (3 p.m. UTC) on Saturday and Sunday. Don't forget to follow us on Twitter to keep up with the action all weekend long. We'll see you on game day!