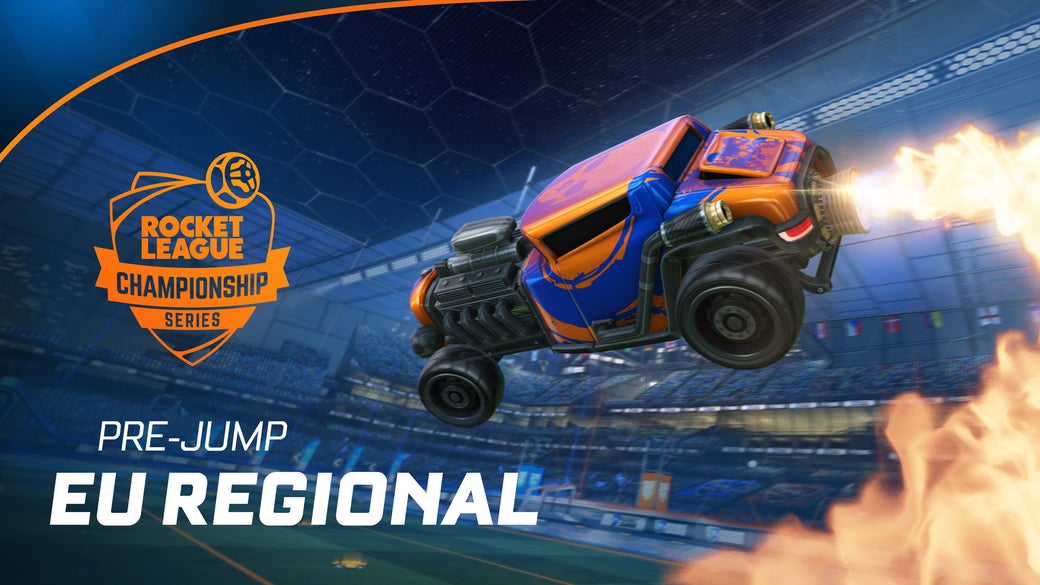 Last weekend of the Rocket League Championship Series (RLCS) X showed us just how competitive North American Rocket League can be. One team clearly stood out from the rest, though, as NRG Esports overwhelmed the competition and finished with a 29-3 game record to take home the Championship on Sunday. No other team has matched that level of domination this season!
Will we see Team BDS, the current number one team in Europe, do the impossible this weekend and beat NRG's impressive record? Let's dive into it and brief you on everything you need to know leading up to Europe's final Regional Event of the Fall Split!
Consistency Is Key
After two Regionals, Team BDS has proven that they're ahead of the pack in Europe. In a region where inconsistent results are a product of unbelievable depth, BDS has shown that if you want to be on top, they're the team to beat. In the most recent week of RLCS: The Grid, though, BDS didn't do nearly as well, losing to Renault Vitality in the first round of the Lower Bracket. They've shown enough consistency week in and week out to not raise any alarms just yet, but they've got to shake off their recent performances if they want to beat NRG Esports' historic accomplishment this past weekend.
The team will look to Evan "M0nkey M00n" Rogez to continue putting up a brick wall on defense, Alex "Extra" Paoli to be a stabilizing force, and Marc "MaRc_By_8." Domingo to keep hitting dazzling shots all weekend long.
Good Lads
The British (and French) powerhouse of Top Blokes have been a quiet—but effective—force in Europe for the past two Regional Events. They ended up in the Grand Finals in the first Regional and slightly faltered with a Semifinals loss to Giants Gaming in the second, indicating that they might be on a slight downtrend, something that is worrisome in a region as stacked as Europe. Still, the fact that they continue to perform well despite staying under the radar is a testament to the skill and mentality that the players on Top Blokes have.
To get to that next level and win a Regional, Top Blokes will have to dig deep to find that extra willpower that the best teams in the world have. Could they surprise everyone and end up first on the European points leaderboard after this weekend?
Ups and Downs
Guild Esports have experienced a slightly tumultuous season as far as their chemistry is concerned, but, surprisingly, their results wouldn't give that away. With top finish after top finish, Kyle "Scrub Killa" Robertson, Thomas "ThO." Binkhorst, and Joseph "noly" Kidd are quickly becoming a powerhouse of a team. All eyes will be on them to see if they've truly ironed out their internal issues and are finally playing together as a unit.
Barrage Esports? Who? Barrage has come out of nowhere to make a name for themselves in the second European Regional. With a Top 8 finish in the last European Regional, this team is the unpredictable underdog that could upset almost any given team on any day. Was it a fluke? Probably not—but this upcoming Regional will be the true litmus test that'll tell us if this team is for real.
Barça has not performed up to anyone's expectations this season—but they're far from out of it yet. With a handful of performances that could be considered pretty good for any other team, fans of Barça want to see much more out of this trio for the third European Regional. Amine "itachi" Benayachi is Barça's young phenom that can keep up with the best of the best in the world, but he has yet to give us that breakout performance that sets him apart from the rest of Europe's rising stars. This weekend will be key to how Itachi's story is written from here on out. Will he finally prove that he was the secret ingredient David "Deevo" Morrow and Aldin "Ronaky" Hodzic needed to launch them into orbit with Europe's best?
Major Contention
Don't forget that we've got Regional Majors coming up in October! Majors are worth more money for teams and double the points for World Championship qualification. With 16 spots up for grabs in each Major, and so many teams in the race, we can expect some insane matches and incredibly close games to entertain fans all weekend. This Regional is going to be the hardest test these teams have yet to face, and with so many weeks behind them to adjust their playstyles and figure out how to get to the next level, we might just have the most unpredictable event in RLCS X yet.
Don't miss this weekend's European Regional action on Thursday, Friday, Saturday, and Sunday! You can watch it all on Twitch and YouTube starting at 7:30 a.m. PT (2:30 p.m. UTC) each day. Be sure to follow us on Twitter to keep up with all things Rocket League Esports. We'll see you this weekend!