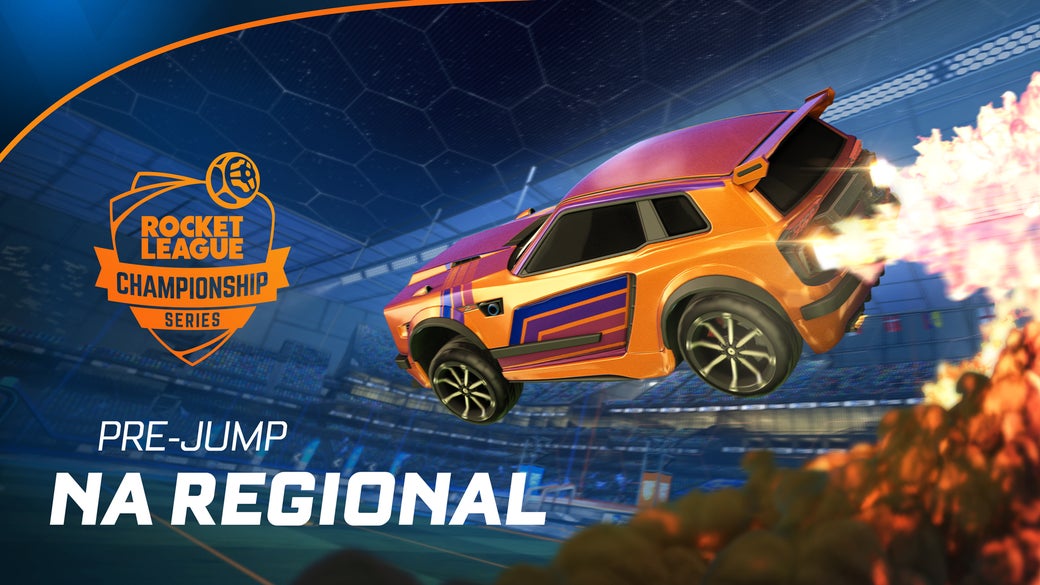 We're just a few days removed from crowning our first Rocket League Championship Series (RLCS) X European Regional Champions (congratulations, Team BDS!), but this season isn't slowing down at all. North America is up next and it'll be the region's first time being tested by the brand-new RLCS X format.
Let's check out some of the biggest storylines as we head into the first weekend of North American RLCS X action.
Take My NRG
There's no doubt that NRG Esports had one of the biggest offseasons in recent memory. To start things off, they parted ways with Pierre "Turbopolsa" Silfver just months after winning the Season 8 Rocket League World Championship alongside him. They replaced the four-time with mechanical superstar Mariano "SquishyMuffinz" Arruda and the fireworks were nearly instant. In an offseason defined by community tournaments, NRG Esports took first place in four of them, while placing second in the other that they participated in. It was an immensely impressive run that seemingly cemented them as the top team in the region, if not the world.
The biggest blip on the radar came just last week during RLCS: The Grid. NRG Esports floundered to a T-13th (tied for 13th) finish, tying them for the lowest Grid Points in North America so far. While the result is certainly alarming, fans shouldn't press the panic button just yet. Teams should be expected to have off weeks, especially considering that the top flight of Rocket League is more volatile and competitive than ever this year. NRG Esports have undoubtedly turned their focus to this weekend's North American Regional and if their past results are anything to go off of, they'll regain their form and dominantly cruise into the second weekend of regional competition. Look for them to show up big and ace their first Swiss-system test. After all, winning is what defending World Champions do.
Better Together
It all started as a meme. Yet, G2 Esports seems to legitimately perform at a much higher level when they're all living together at the team's house in New York. While separated during the offseason, their results were questionable at best. After taking home first place in the Rocket League Spring Series, the tournaments following weren't exactly promising. Here's a list of placements while the team was apart:
Fusion Closed Qualifiers: 9th-12th

Codename: COVERT: 9th-12th

The Brawl 10K: 3rd-4th

ASTRONAUTS Qualifier 1: 5th-8th

Beyond the Summit: Summer Shuffle: 7th-8th

ESPN Esports Invitational: 7th-8th
As you can see, the results don't inspire confidence by any stretch. But, the team made their way back to the team house and voila! Their first tournament back together was an electric run through The Grid that ended up earning them a solid T-3rd finish. G2 Esports' lone loss of the day came at the hands of Spacestation Gaming who went on to win the entire tournament. It was an encouraging showing for a squad who had limped through the offseason. With G2 Esports committed to their roster, it may be a good idea to ink a long-term lease on the team house as well, because when they're together, this roster unlocks another level of performance. Expect G2 Esports to come out of the gates hot this weekend and reestablish themselves as one of Rocket League's most potent offensive triple threats.
Who Will Rise?
One of the biggest learnings from the European Regional was just how competitive teams that come from the Open Qualifiers truly are. On Day 3 of the tournament, eight of the 16 remaining teams came from the qualifiers and during the eight-team, single-elimination playoffs, a quarter of the teams (Magnifico and Vodafone Giants) were from the Open Qualifiers. Sure, Magnifico may have former World Champion Marius "gReazymeister" Ranheim on their roster, and Vodafone Giants would have been a Rival Series team this season, but that doesn't discount the performance of teams from the Open Qualifiers. Without the open nature of the new circuit system, these types of match ups could have been months, if not years in the making. Instead, we got to witness them last weekend, and quite honestly, it was one heck of a show.
So, that begs the question: Who's going to rise up from the North American Open Qualifiers? The story is waiting to be written. It's just a matter of which team will pick up the pen and write their own RLCS X chapter. Teams like Omelette, XSET, Charlotte Phoenix, and the Pittsburgh Knights surely must feel like they've got what it takes to go toe-to-toe with RLCS heavyweights. It all hinges on who makes it through and then who has the guts and grit to seize their RLCS opportunity. Fans may have been sleeping on Open Qualifier teams before, but after the European Regional it's wise for them to keep a keen eye open. As we've already seen, upsets are just waiting to happen in RLCS X.
Be sure to tune in this Saturday at 11 a.m. PDT (6 p.m. UTC) for the North American Regional on both Twitch and YouTube! Don't forget to follow us on Twitter to keep up with everything Rocket League Esports. We'll see you soon!