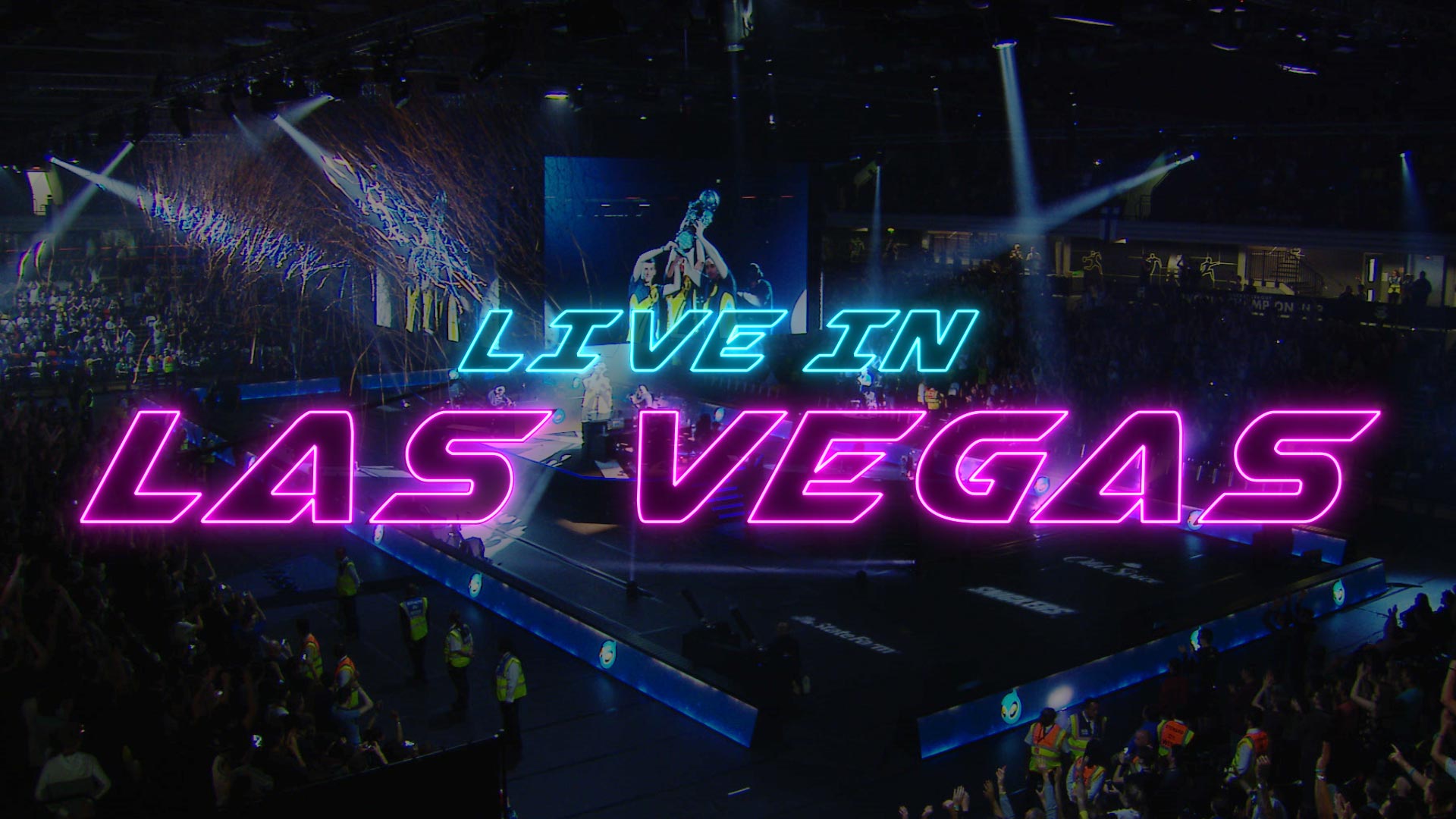 The most exciting game in esports is BACK this weekend with the Rocket League Championship Series (RLCS) Season 6 World Championship at The Orleans Arena in Las Vegas!
Ten teams hailing from North America, Europe, and Oceania will put everything on the line to win their share of the $1,000,000 Season 6 prize pool. The pressure is quickly mounting, and if the last World Championship is any indication, fans are in for the greatest weekend of Rocket League action yet!
With a wild season filled with unexpected results and stunning matches now complete, let's take a look at how the World stage is set!
North America Stronger than Ever
North American (NA) Rocket League teams are always in the conversation when it comes to contending for the title, but they've only brought it home one time, and it's been two years since they raised that trophy in Season 1.
However, this is a brand new season and NA teams are looking pretty formidable (and arguably, the best-ever). NRG Esports is known for bringing fans some of the most memorable moments in RLCS history, including Garrett "GarrettG" Gordon's insane ceiling drift goal and, of course, Justin "jstn" Morales' zero-second stunner. Despite a rocky start in League Play, NRG was able to pull out victories when it really mattered and walked out of the NA Regional Championship with a first-place finish!
Cloud9 dominated the regular season in typical fashion, with quick passing plays and an impeccable offensive showcase from the NA MVP, Jesus "Gimmick" Parra. Plus, with one of the strongest records as a team at LAN events, this might be the year they win it all. G2 Esports isn't a team to sleep on either! With a second-place finish in the NA Regional Championship, this squad wants to show their fans that they're the best in North America. Finally, Evil Geniuses has always been just outside of the "Big Three" conversation, but they're hungrier than ever to prove their naysayers wrong.
All of these teams are stacked to the brim with magnificent players, and this could very well be the season where Europe falls to these North American titans!
Anything Can Happen in Europe!
Europe (EU) has consistently been the strongest region in Rocket League Esports. Historically, any EU team could beat another EU team on any given day. This season has been a bit different, though...
One squad clearly stands out above the rest, and that squad is Dignitas. This trio put on the best League Play performance in the history of the RLCS, with all three players clearly playing at a level we haven't seen before. Their synergy can build a dynasty, and it will be a tall order for any other team to dethrone them over the weekend.
We Dem Girlz comes in to LAN with the number-two spot in the EU Regional Championship. No one was sure about how they would perform at the start of the season, but this squad quickly put any doubt to rest. With the sturdy Otto "Metsanauris" Kaipiainen providing a rock-solid defense and Jordan "EyeIgnite" Stellon leading the offense, We Dem Girlz is all but guaranteed to put on a world-class performance in Vegas!
FlipSid3 Tactics is a team that's been with us since the start of Rocket League Esports. Sure, EU League Play MVP Francesco "Kuxir97" Cinquemani has fallen short of the World Championship in the past few seasons, but he's finally back, and he has an insane new squad along with him.
Finally, PSG Esports shattered all expectations to qualify for the World Championship in the EU Regional Championship. Rookie player, Emil "fruity" Moselund, outperformed all other new players in the RLCS and helped lead the team to their second-ever RLCS LAN appearance. PSG is an underdog, but these guys are coming to win!
Oceania's Time to Shine!
Oceania (OCE) has been the fastest-improving region in Rocket League Esports for multiple seasons now. With an incredible performance at the Season 5 World Championship, OCE fans know that the skill gap between them and the rest of the World is not only closing, but may already have done so.
Tainted Minds blew everyone away when they came out on top of OCE League Play and secured the #1 seed coming into Worlds. Cameron "CJCJ" Johns will be back at LAN and we can't wait to see what awesome antics he and his team get up to between games! Don't let the silliness fool you, though, this team is looking extremely strong!
Chiefs Esports Club are known for being not only the winningest OCE team, but one of the strongest teams in the world. However, this season they fell just short of the number-one spot and are coming into Worlds at number-two. The new addition, Cameron "Kamii" Ingram, has a lot to prove, but he's been to LAN before, which means that the pressure shouldn't be a factor for him! Plus, with the OCE MVP, Matthew "Drippay" Den-Kaat, absolutely dismantling teams with his mechanical prowess, we should be in for some insane matches!
The Stories You Need to Know
Let's see what the RLCS analysts have to say about their most anticipated storylines coming into the weekend!
Kuxir is a legend of the game, and one of my favorite players on and off the field. Getting to see him on the world stage after a two-season absence has me hyped! Not only that, but having Kronovi vs Kuxir first round is something I couldn't be more excited to see again, as we've only seen it in Season 1 where Kro won it all in the finals against Kux. Kux is coming into the World Championship as EU MVP, and I'm expecting a great show from him in Vegas
- James "Jamesbot" Villar

I'm most excited to see how OCE fares this World Championship. Last season the #2 OCE team Tainted Minds were 1 minute away from taking out a solid European team and Tainted Minds, arguably, were the third or fourth best team in OCE that season.
This season, the Chiefs return after a fantastic Day 3 showing at the last World Championship with a new roster, and they aren't even the best team in OCE. After beating the Chiefs three times this season, the #1 seed, Tainted Minds, return with two players from Dark Sided and they are here to put OCE on the world map!
There is absolutely no question we have the 2 best OCE teams this season, now lets see how they matchup against the world.
- Randy "Gibbs" Gibbons

Even though we all expect Dignitas to do what they do best, I have my eyes set on We Dem Girlz. After they fell short (7/ 8th) in London, a change was needed up on offense. The long standing duo of Metsanauris and Mognus was no more, and snagging Metsanauris was a no-brainer. No longer being caged up on defense, Metsanauris has had an immediate impact and brought WDG back to the speed we know and love them for. A tough match against Cloud9 to start Day 1, and it doesn't get easier from there. No longer a rookie, I'm excited to see if EyeIgnite can perform even better knowing the support he'll have from his captain and long time vet across the field.
- Adam "Lawler" Thornton
Don't Miss the Action!
If you're a Rocket League fan and you want to see your favorite pros in action, you won't want to miss the World Championship this weekend! Buy tickets now and be a part of the best World Championship yet!
Can't make the event? Don't worry - you can catch the action LIVE all weekend on Twitch at https://twitch.tv/rocketleague!
For the full RLCS World Championship schedule, click here.
RLCS WORLD CHAMPIONSHIP BROADCAST SCHEDULE
Friday, November 9 at 11:00 AM PST (2:00 PM EST, 7:00 PM UTC)
Saturday, November 10 at 11:00 AM PST (2:00 PM EST, 7:00 PM UTC)
Sunday, November 11 at 11:00 AM PST (2:00 PM EST, 7:00 PM UTC)