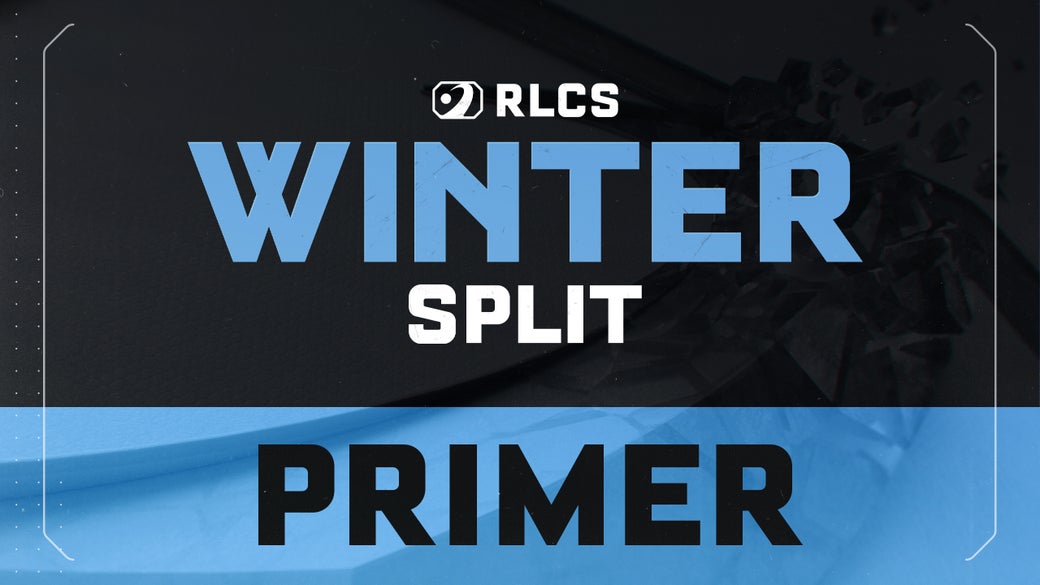 The Rocket League Championship Series (RLCS) Fall Split is done and dusted, with Gen.G Mobil 1 Racing claiming victory at the RLCS Fall Major! Now it's time for us to kick off the RLCS Winter Split and focus on the upcoming Regionals and RLCS Winter Major, which is set to take place at the home of Rocket League in sunny San Diego, California.
Let's dive into everything you need to know!
New Format
A new Split means a new format! For the Winter Split, here are the details:
Each tournament will begin with a 16-team Group Stage.

The Group Stage will be four groups of four teams.

Each match will be Best-of-5 (BO5).

The top three teams from each group will advance, while the fourth-place team in each group will be eliminated.

The remaining teams will be seeded into a 12-team Single Elimination Bracket.

The Round of 12 will be BO5.

The Quarterfinals, Semifinals, and Grand Finals will be Best-of-7 (BO7).

The team that claims victory in the Single-Elimination Bracket wins the tournament.
Event & Broadcast Schedule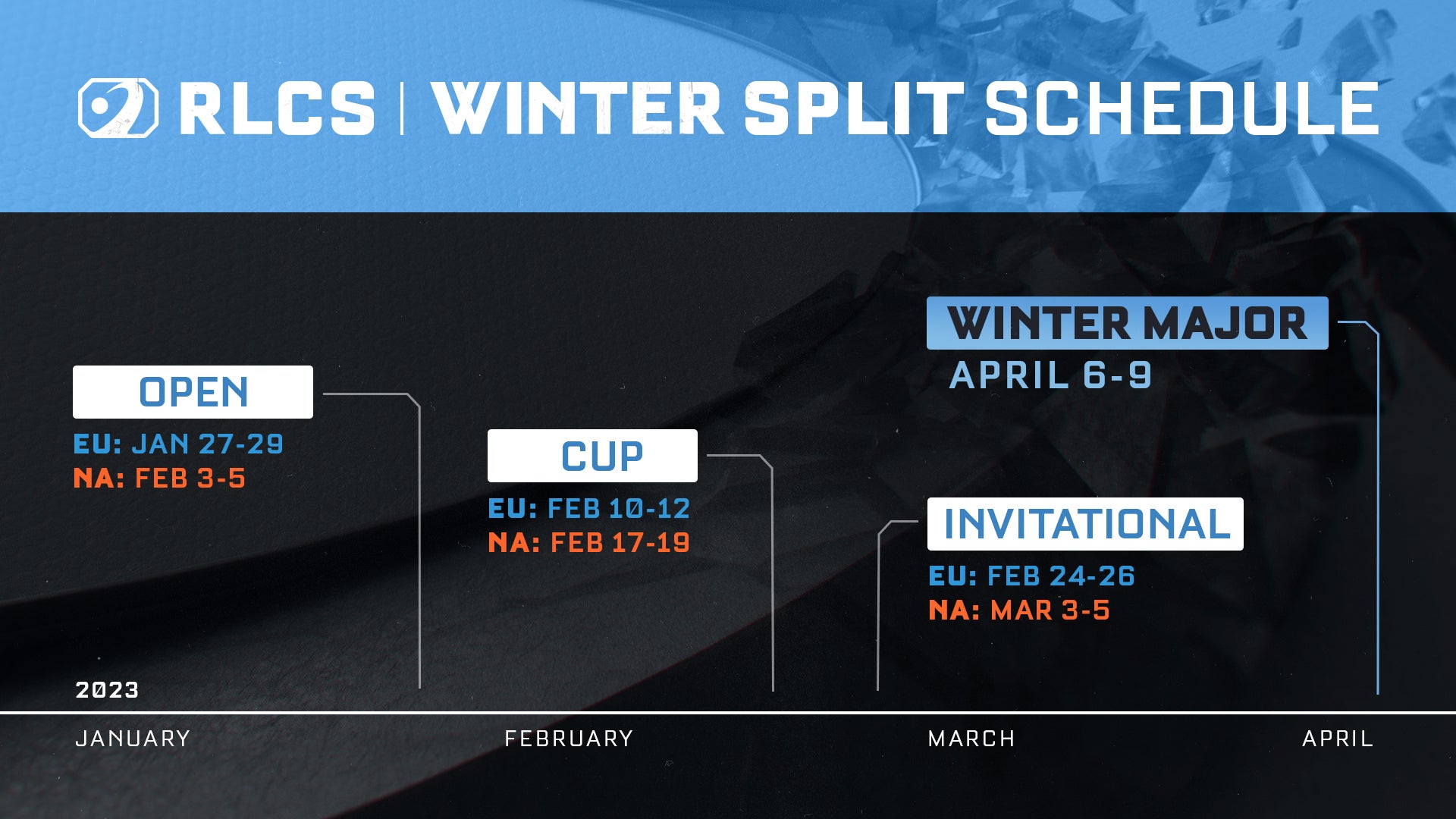 Like the Fall Split, each Regional RLCS League will play three Regional Events in the Winter Split (Winter Open, Winter Cup, and Winter Invitational). Based on performance throughout the Winter Split, teams from around the world will qualify for the RLCS Winter Major hosted at DreamHack San Diego! The Split will conclude with a Transfer Window, where eligible teams can make a roster change ahead of the RLCS Spring Split. Check out the event schedule below:
RLCS Winter Open
Asia-Pacific (APAC): January 28-29

Europe (EU), South America (SAM), and Sub-Saharan Africa (SSA): January 27-29

Middle East & North Africa (MENA): February 2-4

North America (NA) and Oceania (OCE): February 3-5
RLCS Winter Cup
APAC: February 11-12

EU, SAM, and SSA: February 10-12

MENA: February 16-18

NA and OCE: February 17-19
RLCS Winter Invitational
APAC: February 25-26

EU, SAM, and SSA: February 24-26

MENA: March 2-4

NA and OCE: March 3-5
RLCS Winter Major
RLCS Transfer Window
RLCS Broadcast Start Times
APAC RLCS: 7 p.m. JST (6 p.m. SGT, 2 a.m. PT)

EU RLCS: 4 p.m. UTC (8 a.m. PT)

MENA RLCS: 6 p.m. KSA (7 a.m. PT)

NA RLCS: 10 a.m. PT (6 p.m. UTC)

OCE RLCS: 5 p.m. AEST (10 p.m. PT)

SAM RLCS: 4 p.m. BRT (11 a.m. PT)

SSA RLCS: 5 p.m. SAST (7 a.m. PT)

RLCS Winter Major: TBD
You can catch all the RLCS Winter Split action on the channels below:
RLCS Winter Major Details & Tickets
In case you missed it, we announced the RLCS Winter Major taking place at DreamHack San Diego on April 6-9. Tickets are available now!
Check out the current event details below, and be sure to check back in for a Primer and On-Site Guide closer to the event.
The RLCS Winter Major runs from April 6-9.

Fans will be able to attend in-person from April 7-9.

The event will take place at the San Diego Convention Center in San Diego, California.
16 of the best Rocket League teams in the world will compete to be crowned RLCS Winter Major Champions.

Tickets can be purchased now!
More to Come!
There will be more RLCS news and content coming your way all Split long! So, make sure you keep it locked to @RLEsports on Twitter and Instagram to stay up-to-date on all things Rocket League Esports. We'll see you on January 27 as we kick off the RLCS Winter Split!