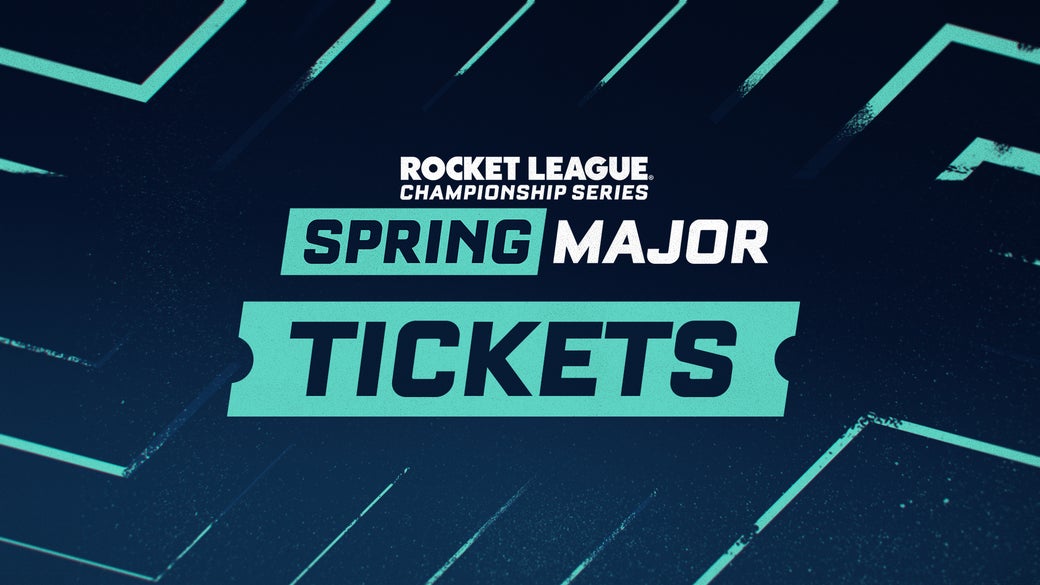 The moment you've been waiting for is almost here. Tickets for the RLCS Spring Major at the Copper Box Arena in London, England are going on sale May 8 at 8 a.m. PT (3 p.m. UTC)! It's set to be a triumphant return to the site of the Season 5 Rocket League World Championship where Justin "jstn." Morales hit that shot. The full Spring Major runs from June 29 - July 3, and fans will be able to attend on July 2 - 3.
We know you've got questions about how and exactly when you can grab your tickets. Check out our FAQ below for everything you need to know about scoring your tickets to the final RLCS Major of the Rocket League Championship Series (RLCS) 2021-22 season.
Please keep in mind that player and fan health and safety is the top priority for holding any in-person event. If public health trends change, or regional laws or recommendations shift, we may need to adjust or change these plans.
We look forward to making more unforgettable memories at the Copper Box Arena!
FAQ
Q: When and where can I buy tickets?
A: You can buy tickets here once the the ticket sale window begins tomorrow. Tickets will be available for purchase beginning at 8 a.m. PT (3 p.m. UTC) on May 8. Don't miss your chance to experience the RLCS live in London!

Q: How much do tickets cost?
A: Tickets for the Floor Seating (lovingly dubbed "Section One-Oh-Floor") and in the Lower Bowl will cost £60 after fees. Tickets in the Upper Bowl will be £50GBP after fees.
Q: Are seats assigned or open?
A: All seats are assigned.
Q: What days are tickets good for?
A: Both days (July 2 - 3).
Q: How many tickets can I buy at one time?
A: Up to four tickets per order.
Q: What's the schedule?
A: Doors open at 2:30 p.m. BST (6:30 a.m. PT) and matches begin at 4 p.m. BST (8 a.m. PT).
Q: What will the COVID-19 health and safety measures be?
A: We will be following local health and safety guidelines for COVID-19.
Q: How do I get to the Copper Box Arena?
A: Head over to their site for easy instructions on how to get there!