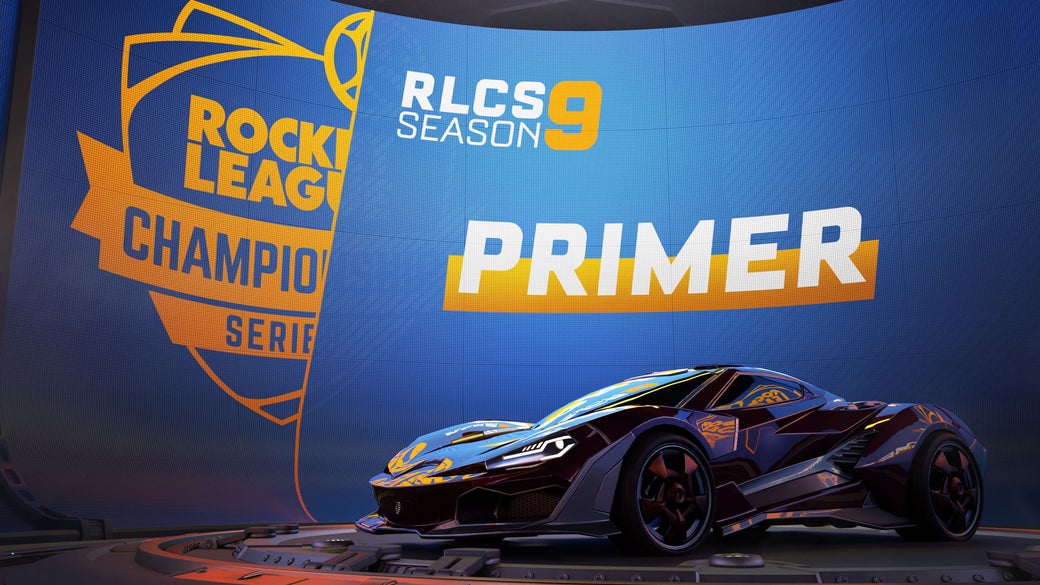 Start your engines and put the pedal to the metal, because the Rocket League Championship Series (RLCS) is about to hit the pitch for its Ninth Season! This time around, we'll be hitting the boost and diving into competitive Rocket League earlier than ever before. There's a lot to go over, so let's dive right into it!
Quick Off the Line
Season 9 will be starting earlier than ever before. With the first Intel World Open (IWO) Live event happening in June, we wanted to schedule everything accordingly so that players have a chance to be well prepared for both competitions. We'll have more specific dates on IWO in 2020. Here are the Open Qualifier dates for Season 9:
North America
January 18

January 20

January 22

January 25
Europe
January 19

January 21

January 23

January 26
Following the conclusion of the Open Qualifiers, the Rival Series Play-Ins will be held on February 1 and 2. These will decide which teams fill the open spots in the Rival Series.
In addition, RLCS Season 9 League Play begins on February 1 and Rival Series League Play begins on February 7.
New Year, Big Changes
The RLCS is growing! Starting in Season 9, the RLCS will now have 10 teams in the league as opposed to eight in previous seasons. It's a big move for the RLCS that will help bring more of the top teams into Rocket League's featured league.
In order to support this change, League Play will now span eight weeks. This is up from five weeks of League Play from past seasons. League Play will still be in a single round-robin format, but will now feature more matches due to the addition of new teams. The eight-week League Play will also extend to the Rival Series, which was expanded to 10 teams in Season 8.
Schedule
As the RLCS expands in Season 9, that brings with it the aforementioned changes to the schedule. Check out the full RLCS and Rival Series schedule below:
RLCS
Week 1 - February 1, 2

Week 2 - February 8, 9

Week 3 - February 15, 16

Week 4 - February 22, 23

Week 5 - February 29, March 1

Week 6 - March 7, 8

Week 7 - March 14, 15

Week 8 - March 21, 22

Regional Championships - March 28, 29
Rival Series
Week 1 - February 7

Week 2 - February 14

Week 3 - February 21

Week 4 - February 28

Week 5 - March 6

Week 6 - March 13

Week 7 - March 20

Week 8 - March 27

Promotion Tournament - April 11, 12
Sign-Ups
In case you missed the announcement during the Season 8 World Championship, sign-ups are now live for Season 9!
You can register HERE for Season 9 of the RLCS. Don't miss your chance to qualify and see if you've got what it takes to play against some of the top teams in your region. Sign-ups are open to both North American and European residents and are subject to the Season 9 ruleset, which can be found here.
Stay Locked In
This is just the start for Season 9. We plan to roll out content, articles, and much more as the season progresses. Make sure to check back often and follow @RLEsports on Twitter to keep up with everything Rocket League Esports. We're excited to kick off Season 9 and we hope to see you on game day!