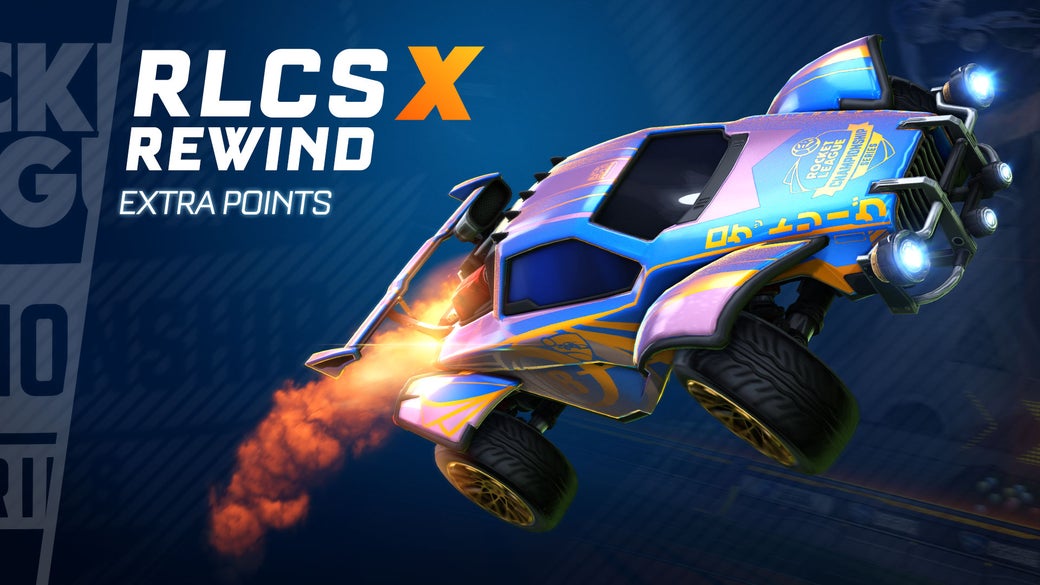 The second European Regional was an opportunity for teams to improve on their last outing, while challenging others to prove that the first event wasn't a fluke. You have to bring your A-game to Regionals or you'll get run off the field quickly. When the pressure was on, some rosters rose, while others fell to the wayside.
Let's turn back the clock and check out the big things that happened at the European Regional!
Adding a Little Extra
Team BDS made what is probably the most impactful roster move of the offseason by adding Alex "Extra" Paoli. After a disappointing 0-9 debut season with AS Monaco months ago, Extra finds himself a part of what could be the best Rocket League team in the world. The Frenchman says last season was a learning experience, and that he's quite happy with the stars around him.
"Marc and Monkey are players you can always count on," he said of his teammates Marc "MaRc_By_8" Domingo and Evan "Monkey Moon" Rogez. Extra then further praised Monkey Moon by saying, "I think he's an inspiration for most of the Rocket League players in general."
Team BDS feels like they have it all. On Championship Sunday, the team overcame hearty challenges from the likes of Guild Esports and Renault Vitality. And even in the Grand Finals, the Giants did not go quietly. A pair of late game-tying goals forced overtime in the first two games of the Regional finale, but BDS prevailed and cruised across the finish line. Now sitting over 250 points above the next team behind them (Top Blokes), Team BDS Coach Javier "Kael" Ojeda has a rather lofty goal in mind.
"How about the World Championship?" he asks. "We aim for Worlds, that's why we need to keep working harder than ever to make it a real thing. There are no limits for us."
Right now, they look like they might be the best team in the world. And they can make that claim until somebody steps up and proves otherwise.
A Rookie Sensation
Another offseason move led to the rise of one of the bright young stars of Europe, Archie "Archie" Pickthall. Rocket League Championship Series (RLCS) veterans Jack "FlamE" Pearton and Andy "Kassio" Landais knew Archie had the potential to be a big name in Europe, and even after his string of solid showings, he continues to impress his new teammates.
"His mentality and his maturity were quite high," said Kassio of the 15-year-old Archie. "His crazy potential and abilities to create opportunities made it easy for us to pick him and he instantly [was] the perfect fit." That sentiment is shared by FlamE, who appreciates the rarity of a young player with so much poise under duress. "He handles the pressure of these big games really well and has really good communication which not all players have naturally and is easily lost under these high-pressure situations."
It seems like Archie has all the makings to join Europe's upper echelon of Rocket League players. With one more Regional left to go in the Fall Split, Archie will have plenty of reps before he and the rest of the Top Blokes take to the Regional Major pitch. And maybe, just maybe, it'll be enough to push his squad to victory.
History, Made
Barrage Esports couldn't have had this high of expectations after signing the team known as Opp Block. Despite failing to reach the second stage in the first European Regional, Sam "Cynical" Kilby, Ole "Oaly" van Doorn, and Finlay "Rise" Ferguson managed to qualify for the chance to run it back.
Not only did they do that, but they also ran up the score. After needing all five rounds on the first weekend, Barrage made history in its fifth-round match against Magnifico. Barrage bombarded the Magnifico net scoring 11 goals—an RLCS record—in the final game of the series, securing their spot in the Playoffs. Their dominant performance was a huge relief to Rise, who notched five of those 11 goals.
"It felt surreal to qualify for Playoffs, especially as it came in the form of revenge [against] Magnifico," said Rise, referring to Magnifico eliminating his team from contention in the first Regional. "Cynical and Oaly were celebrating but I wanted the record, even though I wasn't entirely sure what it was at the time."
Barrage's run ultimately met its end when Top Blokes swept the rookies out of the quarterfinals. In a tight, low-scoring sweep where nobody scored more than two goals in a game, bumps and demolitions proved to be a key factor. That type of disruption is typical from a player like Kassio, his teammates point out.
"Kassio is very disruptive to the other team which gives myself and [FlamE] lots of time to create a play or score [on] open nets," said Archie. As for Barrage, Rise says they wish the Major was right around the corner. They're ready to play now.
"This underdog story we're writing isn't finished yet," he said. "We want to play on an even bigger stage."
Which story was your favorite from the European Regional? Let us know with the hashtag #RLCSX on Twitter! Make sure to tune in this weekend for the second North American Regional on Twitch and YouTube at 10:30 a.m. PT (5:30 p.m. UTC). We'll see you then!