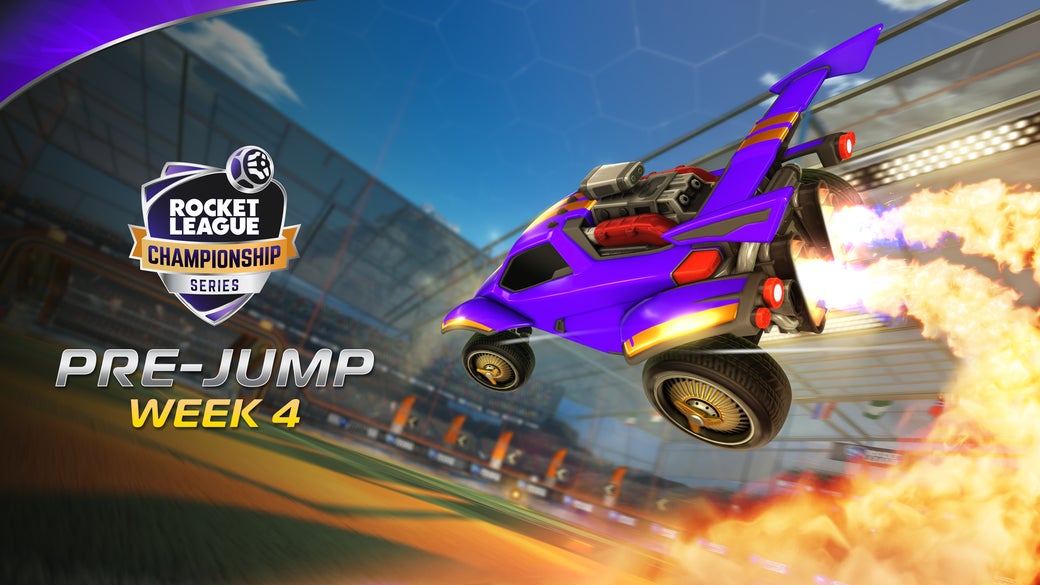 The dust has settled and Week 3 of the Rocket League Championship Series (RLCS) is in the books. We were treated to a weekend that had it all. Clutch moments, upsets, and dominant performances were all on the menu. So, what are the biggest storylines and takeaways heading into Week 4?
Let's get you caught up and ready for this weekend's upcoming action.
The Season of jstn?
If you've been following Rocket League Esports in the slightest, you know the name Justin "jstn" Morales. As one of the most mechanically-gifted players on the planet, he's made a name for himself with stunning plays and clutch shots that have already written him into the Rocket League history books. The one thing that's eluded the young superstar is the consistent application of his stratospheric talent on the pitch. In the past, when jstn has been on fire, he's been white hot, nearly unable to miss a pass, shot, or challenge. But when he went cold, it was like jumping into a frigid pool after chilling in a jacuzzi. The change of style and pace always felt abrupt and completely out of left field. Certain games just felt like jstn, and consequently his teammates, couldn't get the proverbial ball rolling.
That hasn't been the case so far during Season 7. His play has been nothing short of immaculate. The biggest change? He's consistently bringing the same heat every, single match. We're already heading into Week 4 and NRG Esports' all-star has shown no signs of slowing down. In fact, it's quite the opposite. Every time jstn's tires hit the pitch, it seems like he's finding new ways to make plays and stay one step ahead of his opponents. He and NRG have come close to winning so many events, but with jstn completely in form, they might just have what they need to take another North American title and finally bring home that elusive World Championship trophy.
Digging Themselves Out of a Hole
We can all exhale now. After holding our collective breath through the first two weeks of disastrous outings, Dignitas finally proved that they're still a threat this season. It may have taken them a few weeks but during their match against mousesports, Dignitas came out firing on all cylinders. It wasn't just that Dignitas picked up a much-needed win, it was the way they did it that made all of the difference.
Over the three-game sweep, Dignitas outscored their opposition by a whopping 10-1 margin, slotting two goals in the first game before popping off with four goals in each of the final two games. The revitalized attack was lead by Pierre "Turbopolsa" Silfver and Jos "ViolentPanda" van Meurs who both registered hat tricks for themselves in the final two games. It wasn't only that Dignitas' veteran talent finally came alive, it was that their newest signing, Maurice "Yukeo" Weihs, started to finally find some semblance of his former self. His beautiful hesitation play in Game 2 showcased the type of quality he's capable of, even if it's largely been masked by an early string of disappointing performances. Dignitas isn't out of the woods quite yet, but their demolition of mousesports is a promising sign that the ship may finally be sailing on course.
A Killa Performance
Much like his North American counterpart jstn, Kyle "Scrub Killa" Robertson is a player that's really come into his own over the course of Season 7. After years of waiting, Scrub Killa finally turned 15 and made his RLCS debut in Season 6 as a member of Renault Sport Team Vitality. With the expectations sky high, his performances were marred by inconsistencies and spotty decision making that made his debut more of a time to forget rather than a treasure. Enter 2019 and Renault Vitality added one of the world's most prolific players, Alexandre "Kaydop" Courant, to its roster. This change couldn't have been better for Scrub Killa.
With the added playmaking and consistency that Kaydop brings, Scrub Killa's options on the pitch have broadened substantially. Now that he's got more freedom, Scrub Killa's cashing in on seemingly every opportunity that presents itself. Ceiling passes? He dishes those. Double taps? You best believe he hits those. And the list goes on and on. His play has been nothing short of spectacular and it's helped boost Renault Vitality to their spotless 5-0 record. If he keeps this up, we might just see a matchup of the wonderkids between him and jstn at the World Championship. We know there's not a fan on the planet who wouldn't sign up to see the mechanical fireworks that follow.
Week 4 on the Horizon
Those are just a handful of the big stories heading into Week 4 of the RLCS. What have been your favorite moments and stories? Let us know on Twitter with the hashtag #RLCS7!
Be sure to tune in for the new RLCS Pre-Show that airs a half hour before matches start. That means the Pre-Show for North American RLCS starts at 11:30 a.m. PDT (6:30 p.m. UTC) on Saturday, and at 8:30 a.m. PDT (3:30 p.m. UTC) for the European RLCS on Sunday. Don't forget that you can earn new Fan Rewards by watching the stream live on Twitch.

Ever wanted to see RLCS action live and in-person? On June 21-23, you can watch the best teams in the world battle at the Prudential Center in Newark, New Jersey for their shot at the title of World Champion. You can grab your Rocket League World Championship tickets here. We'll see you there!