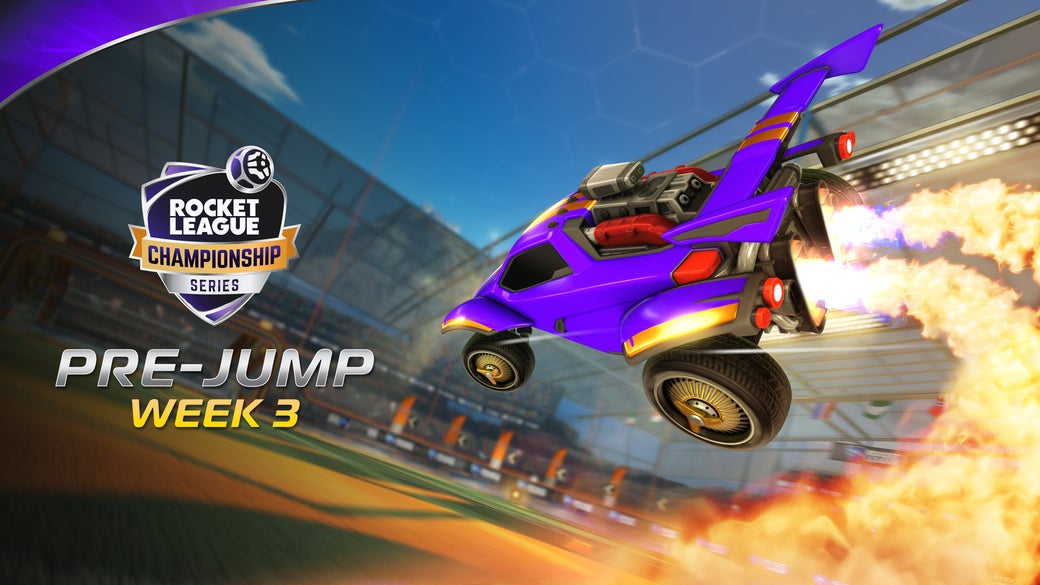 Whew. What an absolutely insane week of the Rocket League Championship Series (RLCS). It seemed like at every turn, just when we thought things couldn't get any crazier, they did. After the offseason, it looked like this could be one of the most tightly contested seasons of the RLCS that we'd ever seen. So far, Season 7 has delivered on its potential and then some. So, what are some of the biggest takeaways from last weekend?
Glad you asked. Let's dive right into it.
Digging Themselves a Hole
There's no getting around it—this isn't the Dignitas of old. Losing their first match was unexpected, but when they dropped both sets of their doubleheader without winning a single game on Sunday, alarm bells started ringing. What makes this story even more perplexing is that this is the same roster that took home the hardware at one of the biggest Rocket League tournaments of all time, DreamHack Leipzig 2019. All isn't completely lost, though.
The silver lining here is that there's still time to fix their chemistry issues. Their remaining three fixtures feature three attackable matchups with mousesports, Triple Trouble, and The Bricks. With that being said, the pressure is most definitely on right now. Their season is still in a salvageable state, but one more misstep, overtime loss, or missed connection could spell a ticket straight to the Promotion Tournament. That's not where anybody expected a dominant organization like Dignitas to be, but it's the reality of the situation. There's still time, but the clock is ticking.
The 'Big 3' Stay Big
It's a storyline that seems to always come back. We question the integrity of the Big 3, they perform, and life continues unabated. This weekend was a clear indicator that Cloud9, G2 Esports and NRG Esports are once again the teams to beat in North America. G2 Esports may look to be the shakiest of the three, but when push came to shove they closed out their series and locked in a perfect 3-0 record. We had some reservations about Cloud9's Week 1 play, but come Week 2, they were back to the form we all expected them to be at, taking down Ghost Gaming to earn a 2-0 record. Meanwhile, NRG Esports had one of the most dominant wins of the season over Splyce on their way to a spotless 2-0 record.
With the Big 3 seemingly firing on all cylinders, it becomes a question of who has the best shot at taking them down. At this point, it looks like Spacestation Gaming may pose the most realistic threat to the Big 3 this season now that they've improved their shot accuracy. But with matches against NRG Esports and Cloud9 on the horizon, we're sure to get a better idea of how they stack up against North America's best squads.
Masterminding Upsets?
Evil Geniuses' season started out on the right foot with a tense 3-2 victory over Rogue, but Week 2 was much less kind to the North American staple. They suffered losses at the hands of Spacestation Gaming (3-0 match score) and G2 Esports (3-1 match score) to put their record at a recoverable 1-2. The catch? The going gets even tougher this week with matchups against defending World Champions Cloud9 and a strong NRG Esports.
If they fail to pick up a win against either team, they're staring down the barrel of a 1-4 record. It's not a complete disaster, but it's far from where the team thought they'd be after picking up Oceanic superstar Matthew "Drippay" Den-Kaat. They've got more than enough talent to turn things around, and if Drippay can ratchet up his attacking synergy with his midfield partner Gabriel "CorruptedG" Vallozzi, an upset could well be in order. Every game matters in the RLCS, so if there was ever a time to get things squared away, it would be now. Evil Geniuses' season is far from a done deal, but they're a team to watch closely as Week 3 unfolds.
World Champion Caliber
You really thought we weren't going to talk about Renault Sport Team Vitality? Come on. They far and away had the best showing of the weekend. In a match that was billed as a clash of titans atop the European RLCS, Renault Vitality ultra swept FC Barcelona in one of the most lopsided victories ever in the RLCS. They didn't stop there, and when their second match of the day came up against Dignitas, Renault Vitality once again broke out the brooms for a commanding sweep that instantly put them at the forefront of the RLCS conversation.
Renault Vitality looked downright scary over the weekend. Their new-found combination of lethal playmaking coupled with calculated team play has created what many consider to be the most formidable roster on the planet. What's even scarier is that every week this squad continues to build on the foundation they set earlier this year. Based on what we've seen, we can only assume that they'll continue to get better and better as the season goes on. If that's the case, the rest of the world better get ready, because Renault Vitality looks like they're coming for the crown.
Week 3 Is On Deck
Those are just a few of the biggest storylines heading into Week 3 of RLCS action. What are your biggest takeaways and what are you looking out for this week? Let us know on Twitter using #RLCS7.
The brand-new RLCS Pre-Show kicks off before all the matches on Saturday at 11:30 AM PDT (6:30 PM UTC) for North America, and at 8:30 AM PDT (3:30 PM UTC) for Europe on Sunday. Don't forget we've got new Fan Rewards for you to earn and collect by tuning in! You can catch all of the shows on Twitch and YouTube. We'll see you there!