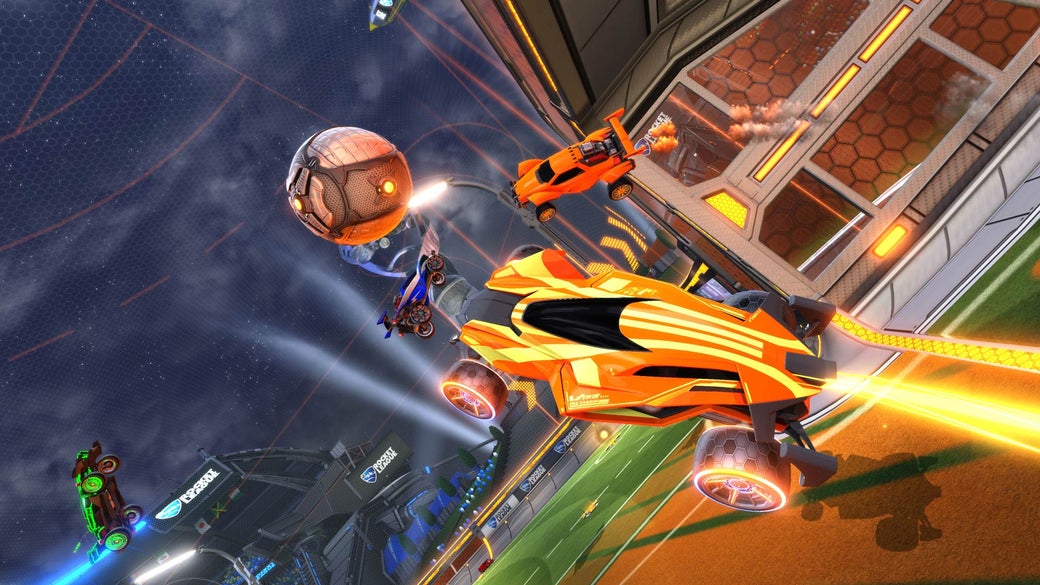 The RLCS is Back!
With the Play-Ins over and our teams set for the Rival Series, it's finally time for the Rocket League Championship Series (RLCS) to get underway! This weekend brings the premiere of RLCS League Play and with $1,000,000 on the line, it's going to be the most electrifying season yet!
Teams have been putting in the work to elevate their skill-ceiling during the off-season, which means that we should expect to see some of the most awe-inspiring plays ever witnessed when the broadcast kicks off on Twitch this weekend! Plus, with a roster of teams this stacked, it's impossible to tell how these five weeks of League Play will pan out!
The schedule for RLCS League Play is now available right here, so be sure to take a look. There are no byes for teams this season, which means you'll be able to watch your favorite players battle it out every single week!
The RLCS broadcast will be live on Twitch every Saturday at 12:00 PM PDT (7:00 PM UTC) for the North American bracket and Sunday at 9:00 AM PDT (4:00 PM UTC) for the European bracket. Join us this weekend on September 8 for the first stream, and continue watching for a chance to see some Siiick plays and earn Fan Rewards while you're at it!

What You Missed - Rival Series Play-In
The Rival Series commenced last weekend with the aforementioned Play-Ins, and it was the most remarkable start we've seen in a season so far.
Players from North America and Europe gave it their all for a chance to qualify for the Rival Series, gifting fans with plenty of moments they won't soon forget. Whether it was the super-sub, Magu, of team Intellectuals leading his mates with the eventual reverse sweep over Blitzers, or The Peeps pushing their match against The D00ds for a stunning 'Game 5' overtime victory, the Play-In weekend showed us once again why Rocket League is the most exciting esport out there. Now, with two intense Play-Ins behind us, let's take a look at the teams joining us for this upcoming season of the Rival Series (listed in the order they qualified):
North America:
Applesauce (Hato, EPICJonny, Zolhay, Genocop)
The Magicians (Vince, Halcyon, Rapid, Dareyck)
Bread (Satthew, Sypical, AxB, ostyn)
The Hosses (Chrome, Insolences, Timi, Nomad)
Splyce (Karma, DudeWithTheNose, JWismont, Dappur)
Manhattan (malakiss, Tmon, ayjacks, mist)
Compadres (Moses, Aeon, Astroh, CS3)
The Peeps (Pirates, Arsenal, ExplosiveGyro2, jetzing)
Europe:
Team Secret (Tylacto, FreaKii, FlamE, killerno7)
exceL (Markydooda, Pwndx, Nielskoek, Mccluvin)
Triple Trouble (Tadpole, Ronaky, Speed, Abeogand)
Nordavind DNB (Godsmilla, Al Dente, Data, Cro)
Method (Rix_Ronday, Borito B, Kassio, Kefla)
Savage! (Bluey, Deevo, Alpha54, Jessie)
The Clappers (Calix, Oscillon, PetricK, ghostfire)
The Bricks (Shakahron, Friis, Didris, Pugsay)
Now that you have the rosters, don't forget to join us on Friday, September 14 on Twitch for the first day of League Play for the most competitive Rival Series ever!
RLCS Broadcast Schedule
Rival Series - Fridays at 10:00 AM PDT (5:00 PM UTC) and 4:00 PM PDT (11:00 PM UTC)
North America RLCS - Saturdays at 12:00 PM PDT (7:00 PM UTC)
Europe RLCS - Sundays at 9:00 AM PDT (4:00 PM UTC)
Catch all of the action live on Twitch! We'll see you there!